Medical Marijuana Card in California – Guide to Getting an MMJ Card in 2018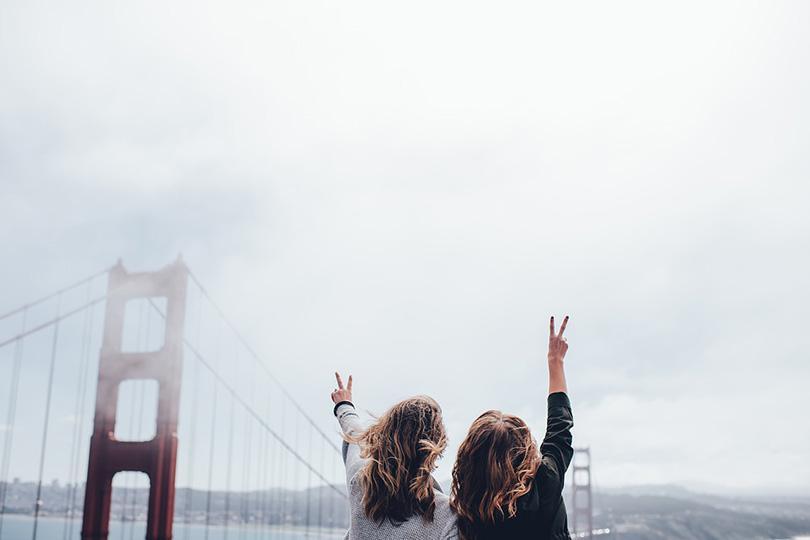 Medical Marijuana Laws & History of Cannabis in California (CA)
The movement to legalize medical cannabis sprang out of San Francisco in the early 1990s. In 1996, voters in California passed Proposition 215, a.k.a. the Compassionate Use Act. According to the regulations of this Act of 1996 (Health & Safety Code, section 11362.5) Californians who live with serious illness, as well as their primary caregivers, will not be risking California criminal prosecution or sanctions if they grow or possess marijuana for the personal medical use of the patient based on the recommendation or approval of a licensed physician. This Act, however, will not stop the legal seizure of marijuana plants or the prosecution of individuals under the Federal Controlled Substances Act.
In 2002, Senate Bill 420 (SB 420) was passed for the purpose of assisting law enforcement officers in accurately identifying legal California residents protected under Proposition 215. This bill requires that all resident patients and their caregivers be issued identification to protect them from arrest and prosecution.
In 2004, the California Department of Health Services established The Medical Marijuana Program (MMP). This program was launched to improve the rates of registration of all qualified patients and their caregivers in a statewide personal identification system. Patients and their caregivers who qualify are then eligible to seek approval for and receive ID cards from the county in which they live. This card will be used to verify that a patient or caregiver is approved and authorized to have in their possession or to grow, transport and/or use medical cannabis in the state of California.
420 Evaluations & Recommendations
A 420 evaluation is a required step on the path to obtaining medical marijuana in the state of California. There are different ways to go through the process, namely, in-person or online. Basically, any California board-licensed physician may prescribe marijuana to a patient suffering from a rather extensive and open-ended list of medical conditions. Going through an online 420 evaluation process on a legitimate website, such as dr-weedy.com is far less time-consuming than a visit, and can be just as thorough. The short evaluation results in the reception of a recommendation letter (by email, in the regular mail, or, in case of an outpatient visit, personally), which allows the patient to begin the treatment in compliance with the state law.
More Benefits of Having an MMJ Card
When you have a medical marijuana card in California, you may obtain cannabis of a higher quality. The cannabis that is sold in California dispensaries is from high-quality strains with high-grade THC:CBD ratios. This is not always the case if you receive cannabis from dispensaries that favor recreational users and are not managed with direct attention to the medical use and benefits of marijuana.
Having a valid medical marijuana card in California is also lucrative. For instance, you can gain significant savings of as much as 20 percent when you are accepted as a patient who seeks medical treatment with marijuana. Once you have your MMJ card, you will not be responsible for the additional higher fees that recreational cannabis users must pay for their supply. Also, when you have your MMJ card, you can legally cultivate more plants than recreational marijuana users are permitted under the law. Also, recreational use is only legally acceptable for individuals who are 21 years or older. However, for MMJ card owners, the legitimate user age is 18.
High Grade Cannabis Strains in Popular Use Throughout California Today
Popular, superior-quality weed strains across California today that can be used for some types of medical treatment include the following:
1. Birthday Cake Kush. This strain of cannabis is an indica-dominant hybrid. It supports an intense physical high with a sweet, buoyant aroma and light flavor that suggests birthday cake. The other popular name of this strain is Wedding Cake. For the record, parent strains of Birthday Cake Kush are Cherry Pie and Girl Scout Cookies.
This often requested strain has buds that bloom with a clear, glass-like topping of THC-enriched resin. Is is known for enhancing deep relaxation, soothing the body without influencing the mind. Patients using this cannabis strain have experienced less anxiety, fewer headaches, less inflammation, relief from pain and improved appetite.
Birthday Cake Kush Reviews: www.leafly.com/hybrid/birthday-cake-kush/reviews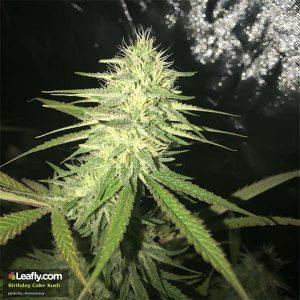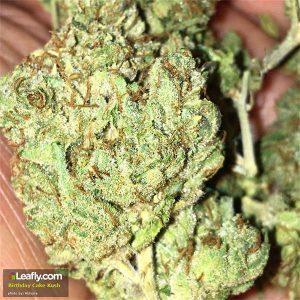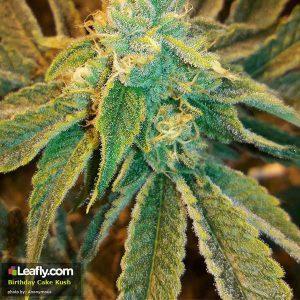 2. Gorilla Glue. This unique indica-dominant hybrid supplies a powerful smoke/vape to users. Reassuring, uplifting and calming, this cannabis strain has a natural pine scent similar to the semi-sweet aroma of many indica flowers. Some patients report having dryness of their mouth, eye and nose tissues while smoking this popular strain. However, Gorilla Glue is in strong demand for its successful treatment of chronic aches and pains, sleeplessness and nervousness.
Gorilla Glue Reviews: www.leafly.com/hybrid/gg-1/reviews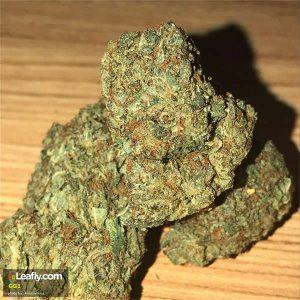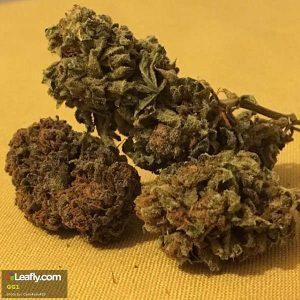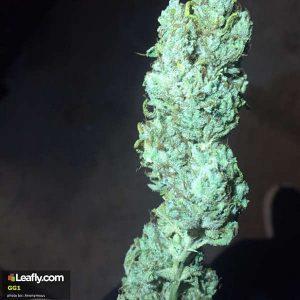 3. Turbo OG. This indica has a distinctive acrid-earthly essence. It makes the perfect aromatic nightcap since one of its major effects is relaxation. Many patients who complain of chronic stress and insomnia are getting significant positive results from use of this strain. With regular use, their symptoms and maladies were treated and improved, and in some situations, nearly eliminated.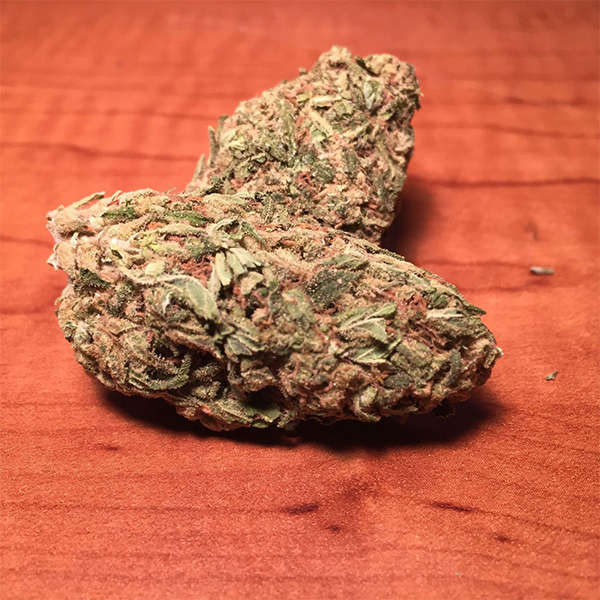 How To Get a Medical Marijuana Card in California
Requirements
The state of California only requires a recommendation from a licensed medical doctor, surgeon or osteopath for an individual to make a legal purchase of marijuana today. However, it is advisable to obtain an official California Medical Marijuana Identification Card (MMIC) or MMJ card since both cards are recognized and honored by law enforcement officers. These cards also provide a more official type of personal ID and official approval for purchasing cannabis than presenting just your printed doctor's recommendation.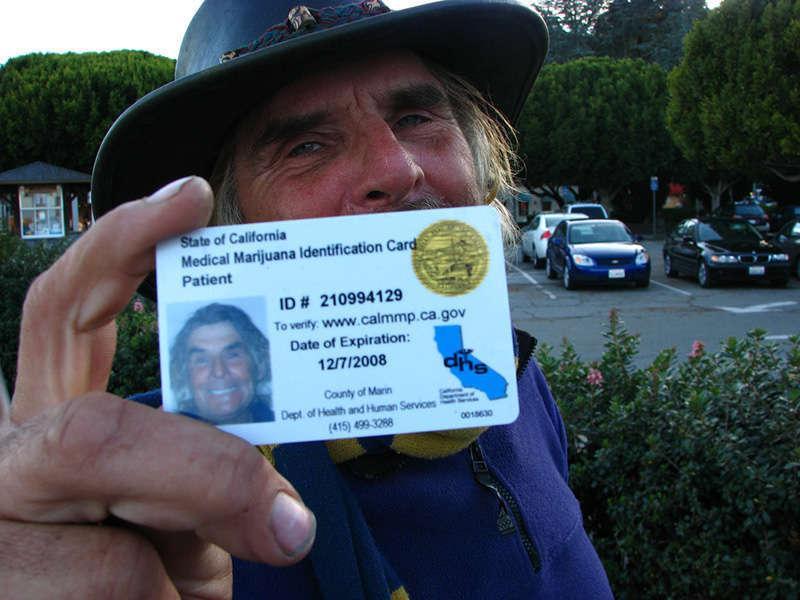 California Department of Public Health: Medical Marijuana Identification Card Program (MMICP)
Conditions & Symptoms
Cannabis use has been shown to be of importance as a natural treatment for numerous varied maladies and serious health conditions such as epilepsy, arthritis, cancer, MS, anxiety, PTSD, and inflammatory bowel disease. The worsening of some neurological conditions like dementia can also be delayed with careful continuous use of medical cannabis. Medical marijuana can enable patients to relax, lessen chronic pain and improve energy levels in patients who suffer from chronic energy deletion. Some patients who suffer from illness lose their appetites, which leads to extreme weight loss.
Intake of medical marijuana on a daily basis can get the patients suffering from these conditions back on track, recovering their previous eating habits and helping them regain their healthy body weight. With use of cannabis, they will begin to enjoy foods like fresh fruits, vegetables, meats, poultry or fish and whole grains. These foods will become tastier and more appealing. If you live in California in 2018, you may know that even if you use cannabis as a recreational aid, if you decide to begin using it for medical purposes, you will need to apply for a legitimate MMJ card.
Where To Request a Medical Cannabis Identification Card
The Medical Marijuana Identification Card (MMIC) Programs in different counties of California issue state medical marijuana identification cards. Staff members at these offices can advise you concerning how to get a medical marijuana card in California. Participation by patients and primary caregivers in this identification card program is voluntary, and it was initiated for the purpose of identifying medical marijuana patients under the Compassionate Use Act.
Application forms and further information about how to get a medical marijuana card in California can be requested by mail, in person or online. To complete your application after providing the information required on the application form, you must also present or include copies of the following items:
A valid government-issued photo ID, like a motor vehicle driver's license or identification card from the California Department of Motor Vehicles (DMV). Also acceptable are U.S. Passports or Veteran's Administration cards.
Proof of residency which can include a valid California Motor Vehicle registration, a current rent or mortgage payment receipt or a utility bill. This item is required to show the patient's name and valid address in the state. All documents must be clearly readable and without alterations.
Written documentation or the CDPH 9044 form from your medical doctor recommending your use of medical marijuana as treatment for one or more serious medical conditions or long-term maladies. This document is only acceptable if it is signed by the physician and presented on the physician's official letterhead or on the "Written Documentation of Patient's Medical Records" form (CDPH 9044). The medical condition should not be listed.
Your physician's name, contact information and California medical license number.
Non-refundable application fee of $100 (or $50 for Medi-Cal beneficiaries.) Acceptable forms of payment are cash, cashier's checks, money orders–no personal checks are accepted. Credit and debit cards are accepted through VitalChek with a $2.50 convenience fee.
Current Benefit Identification Card (BIC) and/or Medi-Cal card if you are a Medi-Cal beneficiary.
Minors must show proof of emancipation, and non-emancipated minors must be accompanied by a parent or legal guardian.
This service is offered at designated facilities throughout the state of California. To locate the nearest facility, contact your MMJ doctor, your local health department or dr-weedy.com.
According to the Compassionate Use Act of 1996, all California residents who have serious illnesses have the legal right to acquire and use cannabis for treatment of their medical conditions or for pain management connected with illness. Such patients can seek this treatment if cannabis has been approved as appropriate and helpful for use in connection with treating a patient's illness by a licensed attending physician as specified in Section 11362.7 of the Health and Safety Code.
Under the regulations of the Federal Controlled Substances Act, cannabis is a Schedule I drug (a Controlled Substance). Therefore, all cannabis usage that is deemed inappropriate, dangerous or illegal may be subject to federal prosecution. Abusers would not be protected from federal prosecution by and provisions of California state law.
How To Obtain Medical Marijuana Card in California
There are numerous online cannabis doctor services and clinics that offer 420 evaluations for the purpose of obtaining a medical marijuana card in California, such as the dr-weedy.com website. Using this site, you can fill out your MMJ card application by phone or by using the online portal. Dr.weedy.com issues cards swiftly and efficiently following patient approval by a doctor for a very reasonable fee.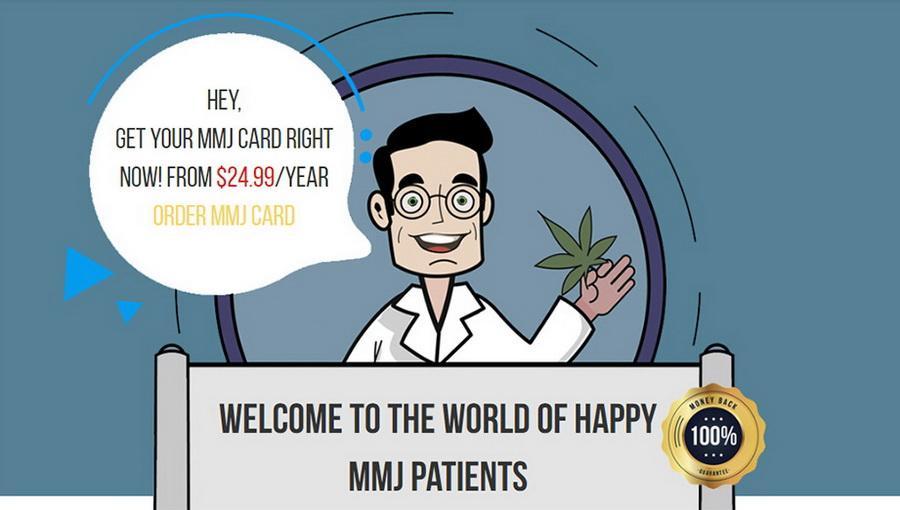 The other option is to locate a qualified cannabis physician's office or clinic in your area. After making an appointment, you can visit this medical office or clinic for your 420 evaluation by the doctor and your recommendation with the official raised seal and your MMJ card.
Sometimes, finding a cannabis doctor or clinic that you want to be evaluated by can require visits to several office locations or clinics in your vicinity. However, some people prefer receiving their MMJ cards from a medical office rather than from an online doctor service.
Where To Get a Medical Cannabis Card Online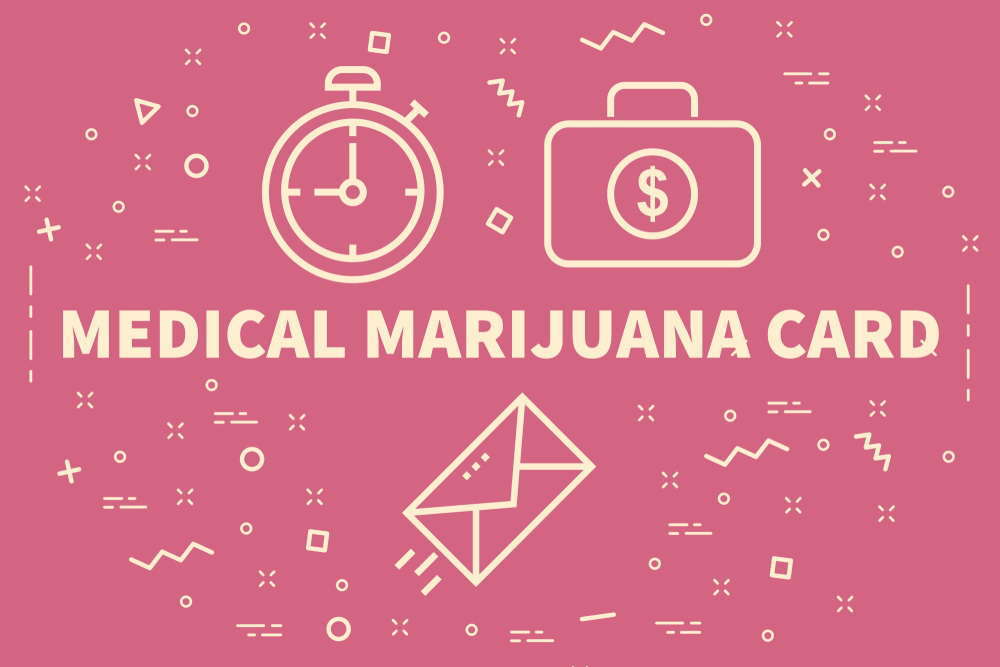 A California Medical Marijuana Card Can Be Yours in Mere Minutes Online Today
You can actually be approved for an MMJ card online within just a few minutes. One of the most regularly accessed websites for gaining approval for this card is Dr. Weedy. On this site, your 420 Evaluation will be handled in a few short minutes. You will not need to make an appointment for your evaluation. Just visit the website to sign up for an account and answer a few key questions. Then chat with an MMJ doctor and seek approval for your card. These doctors are available online 24 hours a day, 7 days a week.
As soon as you receive approval from the MMJ doctor, you will receive your electronic recommendation via email, followed by a printed copy to be delivered by the U.S. postal service within 3 to 5 days later, mailed in a discreet envelope to protect your privacy. Your MMJ card will be accepted at all legitimate dispensaries in California. Your recommendation is issued displaying an embossed seal that is required for receiving medical cannabis at all respectable dispensaries.
If you prefer, you can print out the PDF recommendation when you receive it by email and take it to a dispensary in person to receive cannabis on the same day. You can also order cannabis online from a dispensary in your area and have your delivery arrive at your door within a few hours. You can get additional information concerning nearby dispensaries and online purchasing portals from your 420 doctor.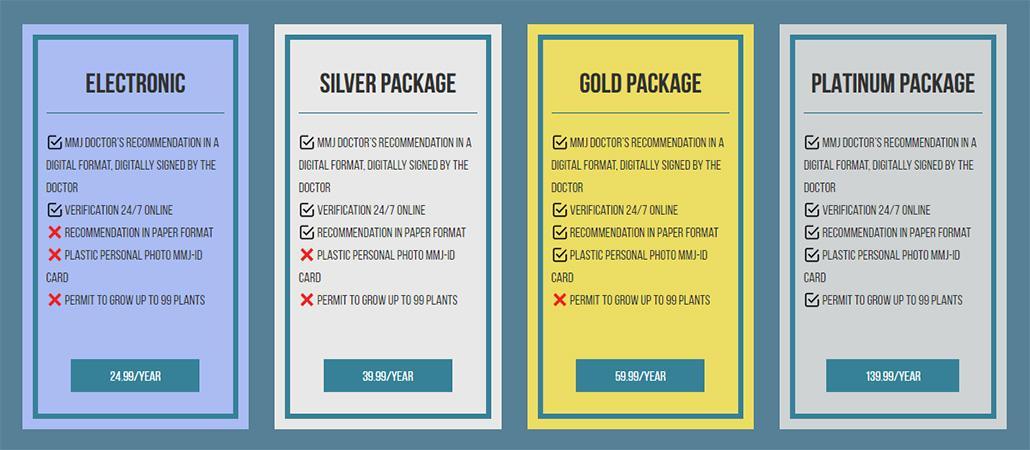 Many individuals prefer getting their MMJ cards from dr.weedy.com, since this legitimate service offers a variety of packages for the patient's convenience and in accordance with their specific needs. Choose between an electronic-only plan for $25 per year, or a silver, gold or platinum package for $39.99, $59.99 and $139.99, respectively. The latter three differ in the number of services included, for instance, the platinum option allows to grow up to 99 marijuana plants for medical purposes, while the more basic silver package includes everything required to obtain medical marijuana from a dispensary, but not the photo ID or the grow permit. Detailed information can be found at dr-weedy.com/prices/.
Best Places to Seek Advice and Treatment in the State When Using Medical Marijuana
When you have received your MMJ card and/or MMIC card and are using cannabis on a daily basis as treatment for your unique medical issues, you should be checked by a cannabis doctor periodically. Whether you seek your doctor's advice online, by phone or at a medical office or clinic in your locale, you need to stay connected with a medical marijuana professional. If you experience any side effects or additional symptoms, you should make an appointment for a check up at the office of a medical doctor or at a nearby clinic. As long as you use this all-natural, empowering substance safely and effectively, you can gain many health benefits from use of fine-quality cannabis.
Visit or Chat Online with a Carefully Vetted Physician from Dr. Weedy
If you want to ensure that you can consult or make an appointment to see a medical doctor quickly whenever needed while using cannabis for medical treatment purposes, you can contact the network of physicians at dr-weedy.com to arrange a consult right away. This countrywide network of doctors comprises an extensive database of carefully vetted medical doctors who are certified to practice medicine in California. You can easily schedule an appointment to see one of these physicians or contact a doctor online via the Telehealth site. On the website, just a few clicks will connect you with a well-qualified M.D.
This convenient online portal also stores and makes available medical information and records that you will need for such purposes as applying for your California medical marijuana card. You can also schedule convenient follow-up appointments with doctors by using the Telehealth portal. This can be a wonderful time saver for both patients and doctors. You can enjoy all the benefits of a visit to your physician without even leaving your home.
The physicians at dr-weedy.com use their expertise to approve qualified patients for using medical cannabis for treatment of specific health conditions. These physicians are accustomed to providing compassionate patient care while maintaining the highest standards of confidentiality. With this medical group, your medical records are always kept secure. Any time you need to arrange a consult or a follow-up appointment online or in person, your doctor will schedule the time to see or chat with you.
Getting an MMJ Card as a Non-Resident of California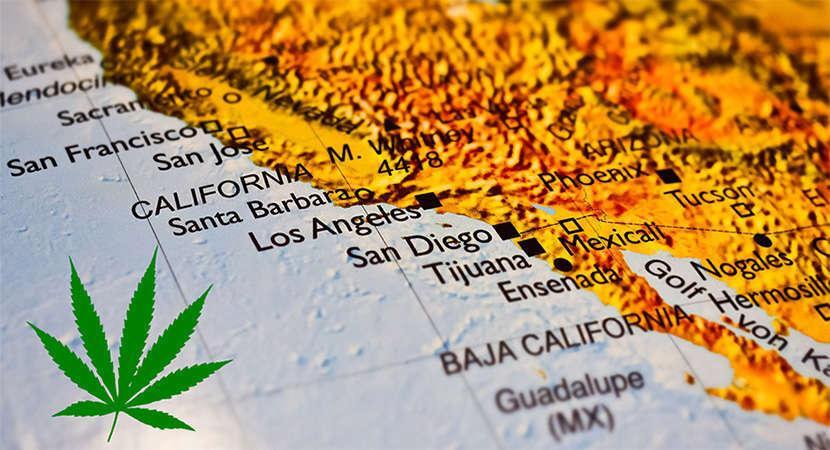 Non-residents in the state of California are required to acquire both a medical marijuana ID card and a licensed physician's recommendation to buy medical cannabis for use as a medical treatment for health disorders. Also, without an MMJ ID, you will be charged a tax equal to approximately 15 percent as a recreational cannabis user. The decision is yours as to whether to get this ID or to purchase marijuana as a recreational user and pay the rather steep tax.
No one has ever been prosecuted for obtaining medical marijuana in California simply because he or she was not a legal resident of the state. As a tourist or long-term guest of the state, you can obtain a medical marijuana card in California just by being approved and recommended for use of cannabis by a qualified physician. California was the first state in the U.S. to successfully legalize use of medical cannabis in 1996, the year in which state voters approved Proposition 125 by a margin of 56 to 44. You can get it via a prop 215 card by uploading your relative medical records to the prop 215 website and inputting your answers to a brief questionnaire.
The California medical marijuana card online takes only about 5 to 10 minutes, and, as explained above in the information about California residents obtaining California medical marijuana card online (MMJ card), if you are approved by your MMJ evaluating doctor, your recommendation will be mailed out to you on the same day, just as it is for California residents seeking Medical Marijuana cards. With this card, you will find it relatively easy to obtain medical marijuana from any legal and reputable dispensary in the state. You will also be spared the expense of paying the 15 percent tax that recreational cannabis users must pay when purchasing their supply.
FAQ Concerning Using Medical Cannabis in California by Non-Residents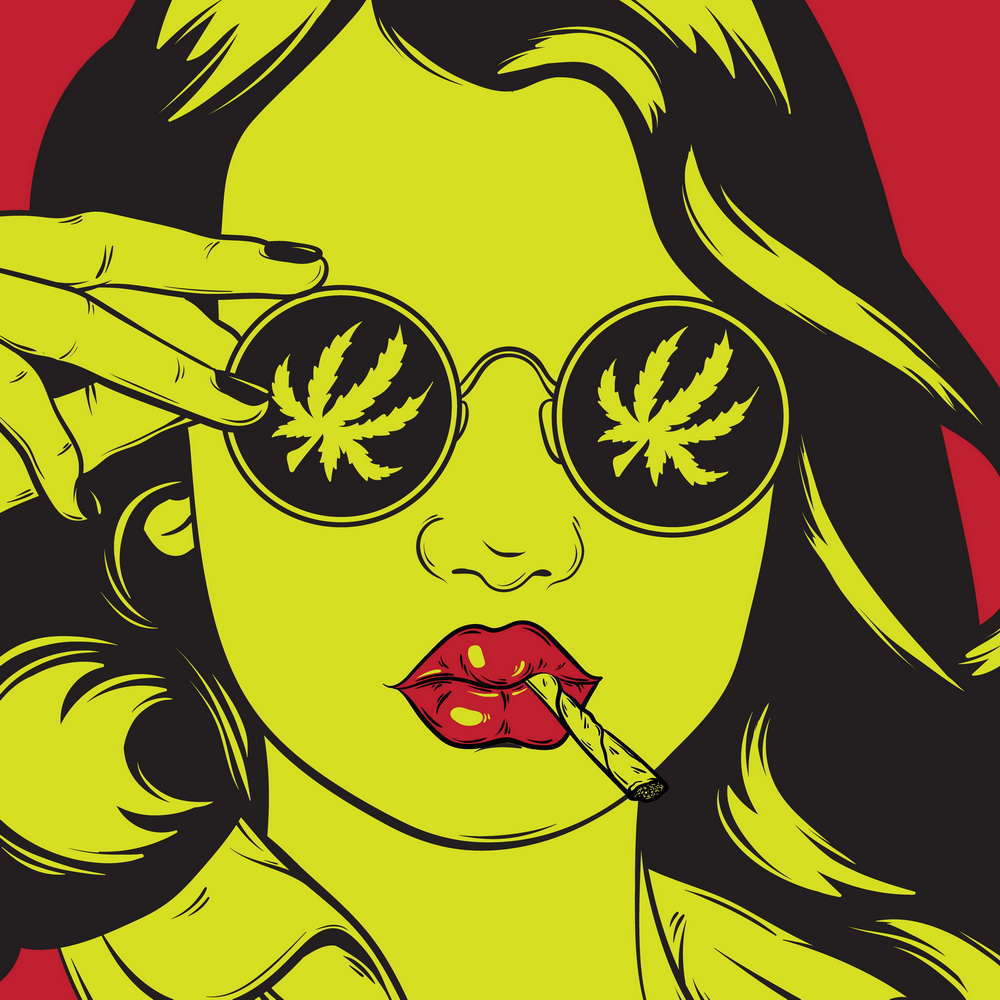 1. If I have a Rec., do I also need an MMJ Card?
No, you do not need an MMJ card if you currently have a recommendation from an MMJ doctor. You can easily obtain a standard recommendation letter for the price of $39.99. With this recommendation, you can enter medical marijuana dispensaries. It is a good idea, however, to get both our recommendation letter and our MMJ card for the very reasonable cost of $59.99 because some cannabis dispensaries will prefer that you have both.
Also, your ID card will display your photo for identification. Your Rec and card will need to be renewed every year. You should be aware of the fact that if you rent your home and you want to grow cannabis for your own medical use, your landlord is not obligated to permit you to grow marijuana on his or her property.
For $139.99, you will receive a Premium Card that includes the recommendation (Rec) and your MMJ card along with a Grower's Recommendation Card that permits you to cultivate as many as 99 marijuana plants for your personal use. The maximum number of plants an individual without a Grower's Recommendation Card can grow is six. This might not be enough cannabis to treat your specific health condition over time.
With your Grower's Rec, you can easily cultivate your cannabis plants in cycles, if you like. You may have 6 to 12 plants in the vegetation growth phase and 6 more in the flowering stage. Without your Grower's Rec, this would not be legally allowed. Regardless of whether you are a medical or recreational user of marijuana, the maximum legal number of cannabis plants you can grow on your own property at one time is 6 mature plants and 12 immature ones.
2. Has the Recreational Use of Marijuana Affected Medical Use of Marijuana to Any Degree?
No. Laws regulating recreational use of Marijuana do not affect any protection provided to medical marijuana users by Prop. 215 and SB420. The only difference today may be that if you, as a medical cannabis patient, are stopped by a law enforcement official when you are carrying less than one ounce of dried cannabis flower, buds, or concentrate (hashish, shatter, wax), you will not be required to show your MMJ card or the rec letter.
3. Is it really worth it getting an MMJ Card since marijuana is now legal?
One good reason to obtain your MMJ Card, even though cannabis use is now legal, is the sales tax issue in California. Having your card will enable you to avoid paying the sales tax of 5 to 15 percent that recreational marijuana users must pay, depending on where you live within the state. There are current speculations that taxes on cannabis may spike as high as 45 percent. Also, some dispensaries offer lower rates to medical marijuana patients when they purchase their supplies. Another reason is that you will enjoy a higher possession rate than the 28.5 grams limit now in place for recreational users.
If you are currently cultivating cannabis plants, keep them well-hidden in an enclosed space, safely away from children and pets, just as you would keep any medication. Never travel across state lines with cannabis in your possession, even if you are going into a state that has also legalized marijuana use and you are carrying your valid MMJ card, since it is a federal crime to do so. Though medical marijuana was legalized and accepted by the majority of California voters, Proposition 215 does not supersede federal law.
4. Are there Additional Advantages to Having an MMJ Card?
When you have a valid MMJ card, there are more laws to protect you than there are to protect recreational users. Some towns and cities in the state of California do not want recreational use of marijuana legalized, so there will still be various regulations and restrictions on use in those areas. If you have an MMJ card, this could make it easier for you to access quality cannabis.
Some other states in the U.S. have reciprocity laws, and these states, such as Nevada, permit patients from other states to buy medical marijuana at a dispensary. States like Rhode Island, New Hampshire and Maine recognize medical marijuana cards from other states, although they do not often permit patients from other states to purchase cannabis at a dispensary. Because cannabis is a Schedule I drug, it is treated as a controlled substance on a federal level.
5. Is there any current health insurance coverage for medical cannabis users?
Health insurance providers will not usually provide any reimbursements of health insurance aid for medical marijuana users. In fact, if you work at a federal government office or facility, it could put your health insurance at risk, especially if drug testing is required. Cannabis is still illegal federally, and federal employers may even terminate employees who are cannabis users, even if they have a valid rec and MMJ card.
6. Are there any restrictions that affect both medical and recreational marijuana users?
Yes. Some restrictions that apply to both types of marijuana users include the following:
Cannabis smoking is not allowed in any place where tobacco smoking is not permitted.
Cannabis smoking is not permitted in public places unless it is allowed by public ordinance.
Neither drivers nor passengers are permitted to smoke or consume cannabis while traveling in a motor vehicle.
Cannabis cannot be ingested by an individual within 1,000 feet of a school, daycare facility or youth center unless you are in a private residence where no children can detect the smell of cannabis smoke.
Cannabis must be kept safely out of the reach of children, just as all Schedule I and other medications.
7. What is the Total Amount of Cannabis I Can Legally Carry?
As a medical marijuana user, you can legally carry as much cannabis as your doctor recommends that you require for the treatment of your medical condition. However, the limit for recreational users is 28.5 grams (or just over 1 oz.) of bud/flower and up to 8 grams of concentrate. To be on the safe side, medical cannabis users should carry no more than the limit or recreational users.
If you carry both bud and concentrate, never carry the maximum amount of both types. Consider the THC content, including the content for edibles, which count as concentrates. For 10 mg. THC candies or other sweets, you would be permitted to carry as much as 800 (or 80 packs of 10). If you are carrying 14 g. of cannabis (28 half-gram joints), then you should be able to carry about 4 g. of concentrates, which is equal to approximately 8 cartridges of 500 mg. THC.
There are many different aspects of having and carrying a Medical Marijuana card in the state of California. Having your MMJ card will enable a patient being treated with cannabis to receive excellent consults and care from a well-trained and concerned medical doctor.
As long as you follow the laws and regulations concerning the legal possession and use of cannabis, you should enjoy the benefits of marijuana use for your specific qualifying health condition. At the same time, once you have your Rec and MMJ card, you will never be charged sales tax when you purchase new supply of cannabis from your community's dispensary.