California Marijuana Laws
Today, everyone knows that you can save a lot on marijuana if you own a medical cannabis card. If you have California MMJ recommendation, you can get cannabis at a very good price, since medical cannabis patients pay lower taxes. Nevertheless, they still have to pay excise and local duties. If you're lucky owner of an MMJ card, you will be glad to find out that you'll be released from sales tax. According to medical cannabis laws in California, underage persons are allowed to buy and consume marijuana for therapeutic purposes. However, people under the age of 21 will need a caregiver (it can be one of the parents or a legal guardian) to purchase and marijuana.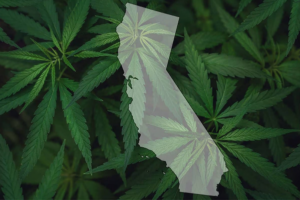 The California Compassionate Use Act was adopted in 1996. This law permits the use, possession and cultivation of marijuana for medical purposes.

Eligible medical conditions
Patients with the following diseases can get the approval; for medical cannabis:
In addition, your doctor may advise cannabis for the treatment of health issues that significantly reduce your life quality or can cause serious physical or mental harm.
MMJ Recommendation
In the US, a physician can recommend medical marijuana to patients over the age of 18. The Proposition 215, adopted in 1996, allowed patients in need of medical cannabis to use it legally. Residents of California don't need a medical marijuana card to buy medical cannabis. They only require a letter of recommendation from a certified physician. If you want to buy cannabis from the dispensary, you should bring this recommendation in printed or digital form. Please keep in mind that since recreational marijuana was legalized, over 20 dispensaries accept only a CA Medical Marijuana Identification Card (as there is no great difference in the transaction at the register apart from minor tax relief). According to estimates, about 1.5 million residents of California have a letter of recommendation from a physician, which is issued on a standard piece of paper. The MMRC makes you one step closer to receiving the CA MMIC.
Who can be considered a licensed physician?
Proposition 215 is applicable to osteopathic physicians and surgeons who have a permit to work in California. However, manual therapists and herbalists can't recommend medical cannabis to their patients. Please check the Proposition 215 for a full list of medical marijuana physicians. According to the California Law, the doctors must indicate that they "approve" cannabis in the recommendation letter. By law, licensed physicians are shielded from any legal proceedings for prescribing marijuana to their patients.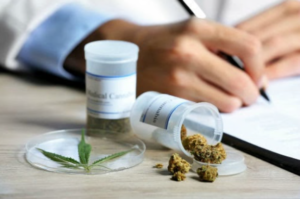 How long is the MMJ recommendation valid?
According to the Compassionate Use Act, this recommendation is valid until the physician says it isn't. Nevertheless, according to SB420, medical marijuana cards must be updated every year. In addition, most police officers don't accept recommendations that are older than twelve months. Local courts have decided that patients must have a valid document in case of their arrest.
How to obtain a medical marijuana recommendation?
Health care workers are not allowed to prescribe cannabis, since the prescription of Schedule I drugs is illegal. Instead, doctors may recommend cannabis under certain circumstances. Prop. 215 applies to patients with tumors, HIV, muscle failure, anorexia nervosa, severe headache, eye disorders, or any other condition for which medical cannabis can provide relief. Doctors may also approve the use of cannabis for the treatment of other diseases, such as PTSD, sleeplessness, depressive disorder, and nervousness.
Most of the recommendations for medical cannabis are given by medical marijuana doctors (and not by attending physicians). Before giving the recommendation, the doctor must examine your health condition. Please take a list of all drugs you're currently taking with you.
Please note that although recreational marijuana use is allowed in the state, we encourage you to register in the medical marijuana program. It is safe to say that patients with a medical cannabis card have more legal protection than those using recreational cannabis. In addition, the owners of MMJ card have access to higher quality products. What's more, reciprocity laws allow you to purchase and use medical marijuana in other states of the US.