About Us
Learn more about Dr.Weedy, our misson, where we came from and what we're trying to accomplish.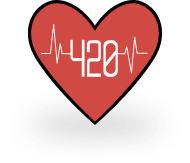 Our mission
Dr. Weedy is a healthcare digital company, that connects patients and doctors statewide.
We strive to educate people about the healing power of cannabis — and it's more than just words. A little green plant is often stigmatized or even criminalized in most parts of the globe.
We want to give patients a chance to treat themselves in a way they think is best.

Seems like you love what we're doing
I work as a budtender in California and taxes are 27% you save 12.5% on your MMJ purchases with this card. its def worth it most customers who come in have a MMJ card from Dr Weedys so I had to leave them a good review!
I have utilized the Dr. Weedy online services for a few years now, and have found them to be professional, competent, prompt, and seemless. I would recommend them without hesitation.
My experience was actually very shocking to me in minutes I had my medical marijuana card. And the process was so easy!!
What we're
offering for:
Patients
Get your medical card right from the comfort of your home. Apply now!
Earn money with Dr.Weedy. Invite your friends, family and even dispensaries to gain % from their orders. Learn more about our referral program
Cannabis-business owners
More sales. Boost your sales — acquire more clients from our system.
Special offer. Provide your clients with a quick way of getting a medical card on special conditions. Learn more
Doctors
Get new patients every day. Every month our site is being visited by 15,000+ patients. Learn more
Integrate your patients to our platform. And get rewarded for each order they make. Contact us
Want to talk to us directly? Get in touch with our CEO

Stefan Frank, NY
ceo@ushmcorp.com
Contact
We work across America