Welcome to Dr. Weedy
online Medical Marijuana
Evaluation Center in California!
1
Make Order
Choose your recommendation from the Pricing details
Fill out the online questionary and send it to the doctor
2
Get approval
& Pay
Wait 420 seconds for the doctor evaluation
Pay for the doctor's recommendation by the link in the letter
3
Receive
mmj card
Receive the digital copy of your mmj card to the email
Hard copy will be mailed to you within 3-5 business days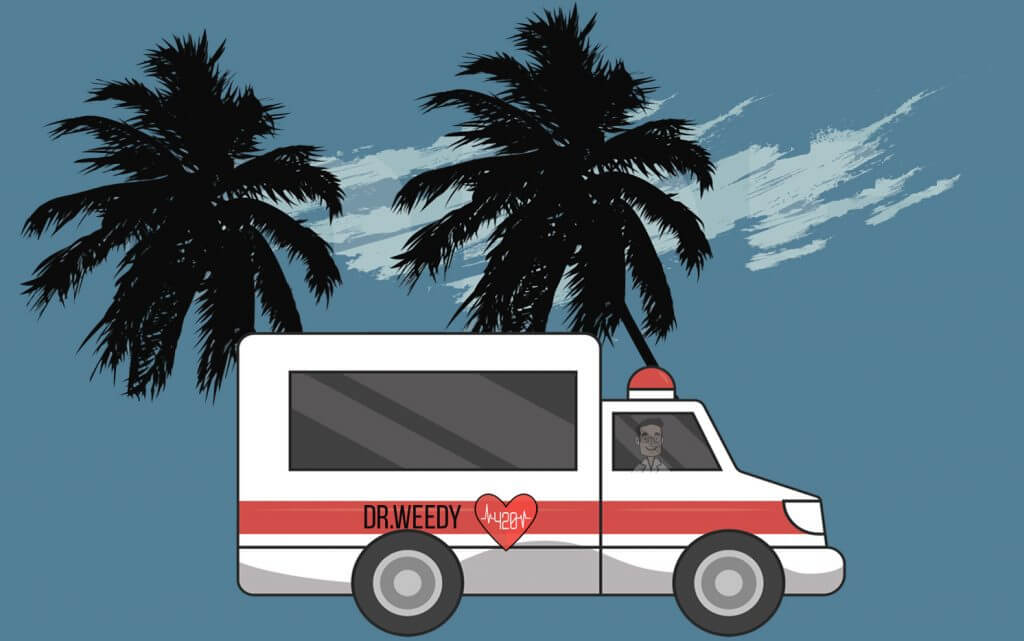 24/7 Online Verification
With Dr. Weedy you'll get 24/7 online verification and live chat support 10am-10pm, 7-days a week
All strictly confidential
We use non-marijuana address labeling to ensure client privacy
100% guarantee of money back
You pay only if you are approved After approval, you will receive an invoice for payment - this has to be written in process of order
Access Cannabis Same Day
Your recommendation will be emailed immediately and a hard copy mailed the same day. Use it right away to buy cannabis from a local dispensary
All I can really say is Wow! I couldn't believe how quick and easy it was to renew my medical license here. Within 5 minutes the doctor called me, asked me about my medical history and boom! Got a renewal just like that. I'm still in shock how quick and painless it was.
Great help! The assistant for the doc was so nice. She helped offered me help asap. Got approved really quick.
My online assessment experience was equally joyful and the people involved, from the receptionist to the doctor, we friendly and helpful. Highly recommend!
Exactly what I was looking for! I appreciate the time and easiness of the whole process, the marijuana doctor took the time to really educate me on how I'll benefit from medical cannabis. Valuable information and so simple, thank you Dr. Weedy!
If I had to describe this MMJ doctor's clinic and my experience in one word, it would be PROFESSIONAL. There were no hassles. The Dr. Weedy doctor was understanding and patient with me. I suffer from migraines after many concussions, and had to get the MMJ card and recommendation asap. They made the whole process a lot easier and simple!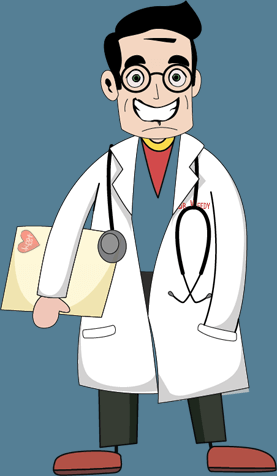 Benefits of getting MMJ card
MMJ card holder are exempt from a generous portion of the new cannabis taxes
18 and older can acquire medical cannabis
Accepted by all California dispensaries
Access to all products, including exotic, high CBD, sexy strains that tend to be found only in the medical grade sections of some dispensaries
The doctor is always available and ready to help. Becoming a patient, you can always come to the doctor at the reception
No possession or cultivation limits. Per Proposition 64, medical patients can possess or/and grow more weed than recreational users
Get my medical card
FAQ
Is the information i provide to Dr. Weedy shared with anyone?
The information you provide to the consulting doctor is strictly confidential. Your medical records will be maintained in our HIPAA-compliant secure system. Neither your health insurance company, employer, nor any other entity can access this information. Your information is private and completely secure.
Do I need to renew my MMJ Recommendation?
Under the law, Doctor's Recommendations are required to be renewed on an annual basis. Prior to the expiration of your card, Dr. Weedy will contact you with renewal options. A follow up consultation with an Dr. Weedy doctor will be conducted before a renewal can be issued.
How long does the verification process take?
Typically the verification process takes just a few minutes, but there may be occasions where additional information is required. In those instances, a member of our customer service team will contact you. Please email us at info@dr-weedy.com if our contact response time exceeds five minutes.
What will an Dr. Weedy doctor's recommendation enable me to do?
With an Dr. Weedy Doctor's Recommendation, you can legally visit a Medical Marijuana dispensary and purchase Medical Marijuana, or you can order delivery service from a Medical Marijuana dispensary.
How do i apply?
Dr. Weedy operators are available for application processing 24/7 – 7 days per week. Your application process is completed entirely online, with no need for a visit to a clinic or doctor's office.