Medical Marijuana Card in Los Angeles, CA 2018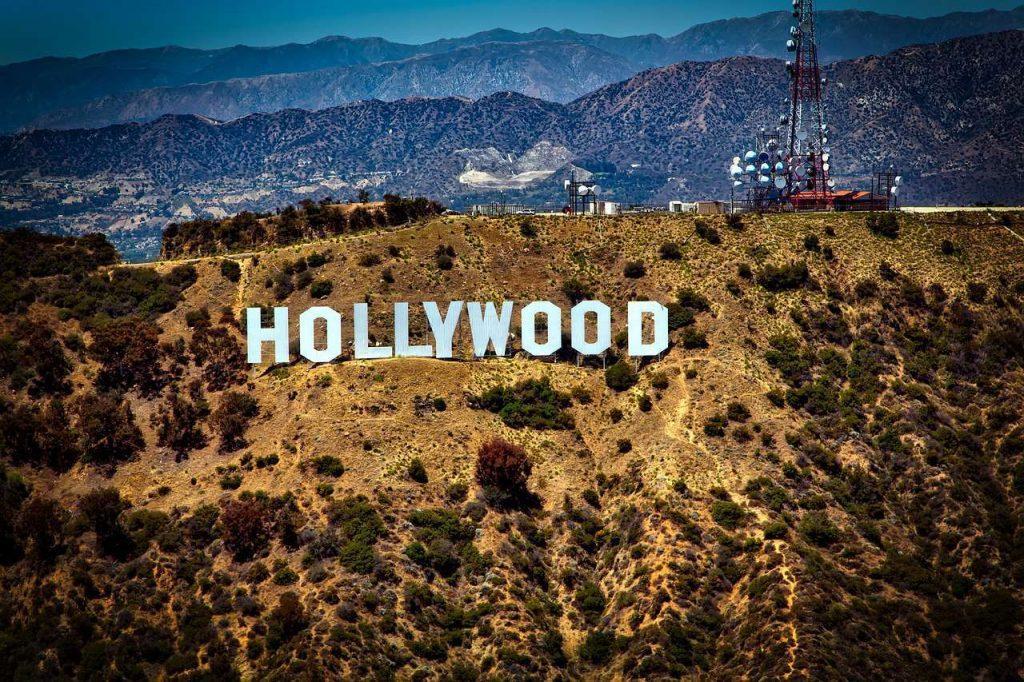 Medical Marijuana is one of the most significant healthcare subjects of our time, it's controversial, often the subject of debate, and most of all, very beneficial to those who suffer from the conditions that it has been scientifically shown to help. Medical marijuana usage is not just a hot button topic for society, but choosing to use it as part of a treatment plan can be a difficult subject for patients and their health care providers to have to deal with. Once the decision is made, however, that medical cannabis therapy is an acceptable option as part of an overall treatment regimen, its time to get to get you a MMJ card so that you can purchase and use legally the highest quality and strongest grades of marijuana on the market. If you live in Los Angeles, California, getting a medical marijuana card is easy, fast, and inexpensive.
Medical Cannabis Card in Los Angeles, CA, Online in 5 Minutes!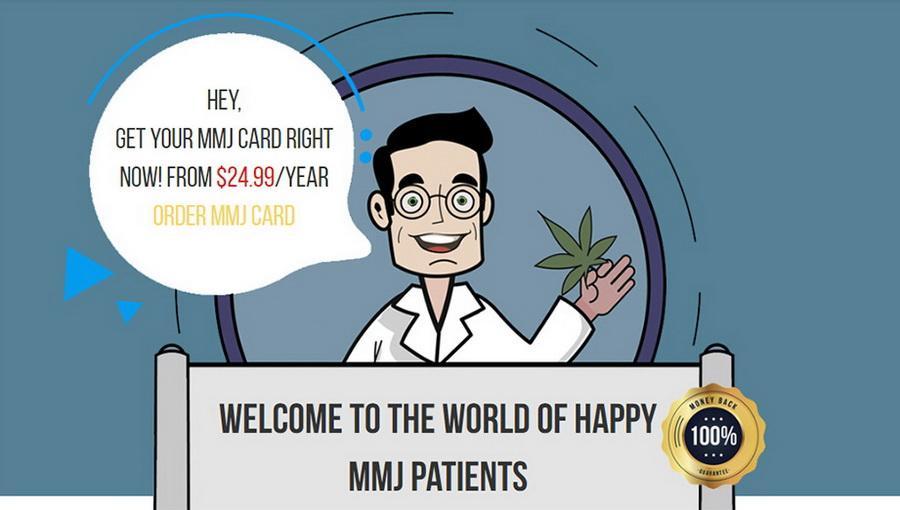 These days its super easy to get your 420 evaluation taken care of and get your medical cannabis recommendation. In fact, you can get it done in most cases right over the internet from the comfort of your own home day or night at a time when it is most convenient for you. The choice to begin cannabis therapy is not one that you probably are or should take lightly. And the ability to get the process taken care of easily makes it a lot less stressful when you are trying to decide if this is an option that is right for you. Using an online doctor service, you can take care of the entire process in less than an hour, in the privacy, comfort, and security of your home, or even on your lunch break at work. The best part if that it is very economical, saving you a lot of money versus other options. And You can in most instances have your card in your possession the same day and start purchasing your products as soon as your recommendation is approved.
Of course, just having a card isn't really all there is to it. As you start your journey of exploring the many benefits of medical marijuana you will learn that there are many different varieties, many different forms, and many varying methods of consumption. There are also a lot of different laws around the country, and even across the state of California, as the state allows each municipality to set its own laws and standards. In this article, we will get you started with some basic info, but you should take the time to learn as much as you can about this vital resource that can be of so much help to you in your fight with your conditions. Here is what we will be touching on in this article:
Marijuana Laws in Los Angeles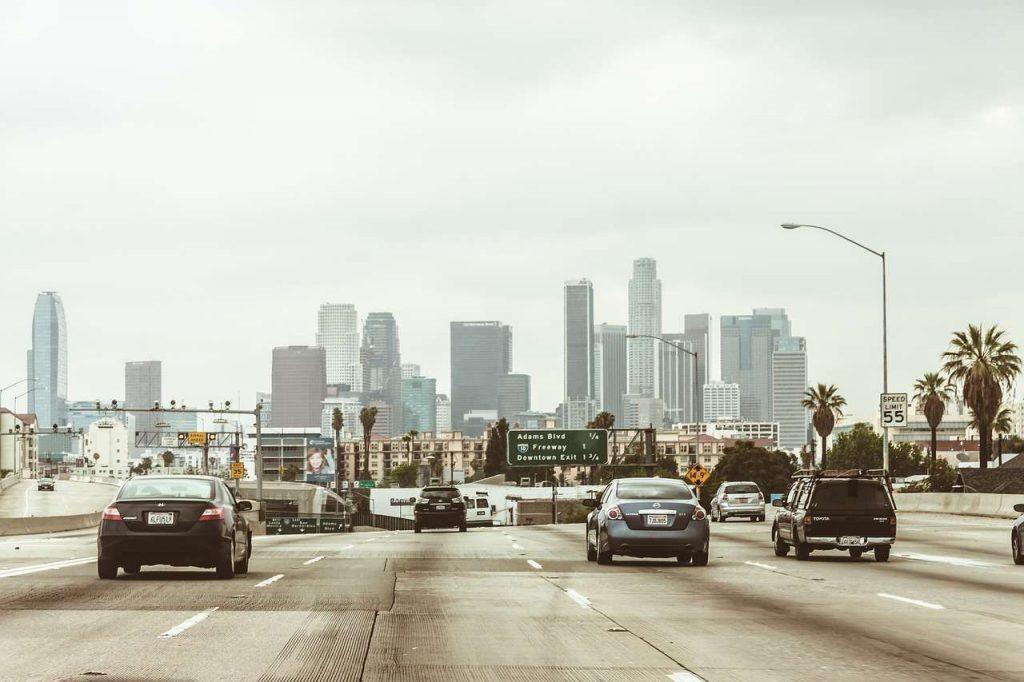 California Statewide Medical Marijuana Laws
The laws in the state of California regarding medical marijuana use are significantly more lenient than those in other states in the country. The legislation that allowed for the use of medical marijuana in California is SB420 the compassionate and responsible use act. This allows any doctor or osteopath to recommend cannabis therapy for any patient that they feel it would be beneficial to. There is a preset list of conditions for which usage can be recommended, but there is also a provision in the law that grants a great deal of discretion to the physician in question to recommend usage even if the patients medical condition is not on that list.
"any chronic or persistent medical condition otherwise not indicated which limits the patient's ability to undertake major life activities as such are defined in the 1990 Americans with Disabilities Act. And that this aforementioned condition or conditions, if not abated, may do serious harm or otherwise negatively impact the patient's general safety, or be adversarial to their overall mental and/or physical health"
Medical Cannabis Laws Specific to Los Angeles
While the state sets most of the laws related to the use of medical marijuana in California, it also provides for the individual communities to set their own laws regarding restrictions on usage locations, amount of plants that can be grown at a home, and other factors. These laws may augment the laws set forth by the state, but may not supersede them.
As such Los Angeles is one of the few places in the state where dispensaries are still illegal in the country, but retail distribution in the city is legal, provided a very complex list of requirements are met. For the end user, this means that you may not use or possess more than a small amount for personal use unless you have a valid medical marijuana card. Other locations in the state such as San Francisco or West Hollywood are much or welcoming to the cannabis industry and more understanding and tolerant to the needs of medical marijuana users.

How To Get Medical Weed Card in Los Angeles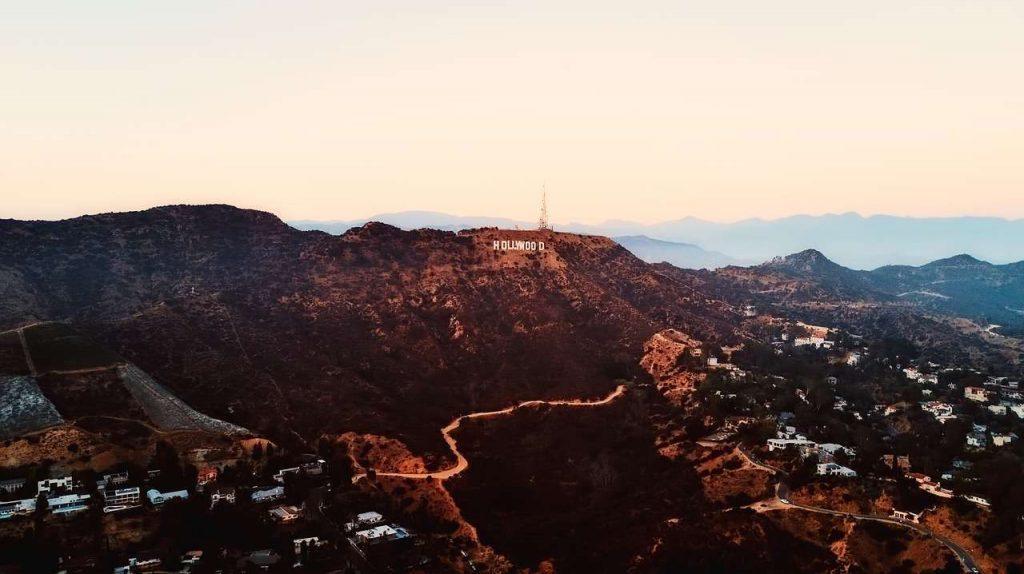 Requirements & Approved Conditions
The requirements for an MMJ card in California are very simple. The patient needs to be over the age of 18, they need to be a California resident full time, and they need to be diagnosed with one of the conditions that are on the approved list or have a recommendation by a doctor for a condition that he feels is able to be benefited by cannabis therapy which is not on the list. The MMJ card is valid for one year and a 420 evaluation will need to take place every year to reissue the card. The conditions recognized include "any chronic or persistent medical condition which limits a patient's ability to undertake life activities as defined in the 1990 Americans with Disabilities Act. Which, if not abated, may do harm or negatively impact the patient's safety, or be adversarial to their overall health". A brief listing of the approved conditions are:
Arthritis
Alzheimer's
Crohn's Disease
Cancer
HIV/AIDS
Epilepsy
Migraine Headaches
Multiple Sclerosis (MS) & Related Conditions
Chronic or Severe Pain
This is most certainly no the full list of conditions that can be helped with the use of Medical Marijuana. For a more complete listing, check with one of the many online doctor services that specialize in cannabis therapy in the state of California. A good listing can be found on the Dr. Weedy website under their FAQ section.
Advantages of Possessing A Medical Marijuana Card
Medical weed dispensaries have the ability to sell a much higher quality and stronger marijuana product that recreational outlets do. As such you can see how having access to them via an MMJ card can be more beneficial to you as a patient than trying to make do with recreation products available via other retailers which are geared toward the recreational market. There are other advantages to having a medical weed card, however. In the state of California, it is legal for those who possess an MMJ card to grow their own plants at home for their private use. MMJ cardholders may also medicate in public places so long as there is no restriction put in place by the location that states they cannot. You may also possess a larger amount on your person in public if you have a medical use card. This means that while in possession of your MMJ card, you have more flexibility and access to the benefits of medical cannabis than those who are recreational users.
420 Evaluations & Recommendation
There was a time when it was very difficult to get a medical marijuana recommendation. Finding a doctor that was willing to even consider it was hard enough, but then you had to go through a long a drawn-out process to get an appointment, get evaluated, and get your recommendation. Even after you were approved, you had to wait a couple of weeks, up to a month at times, before your MMJ card was in your possession. Thankfully, with modification to the 420 act over the years, it is easier than ever for those who need the benefits of medical marijuana to be able to take advantage of it. Thanks to the internet and the emergence of the online medical marijuana evaluation doctor, you can get a 420 evaluation, and in possession of your MMJ card from the comfort of your own home and in less than a few hours. It's easy to find an online doctor to help you with your 420 evaluation. There are lots of online doctor referral services that can connect you with a doctor that is well versed in the use and benefits of medical marijuana and is comfortable with recommending its use to patients for a variety of conditions. This is important as even today is the much more relaxed and tolerant society that has began to approve of both medical and recreational pot use, there are doctors who are not comfortable having the weed conversation they should be having with their patient who could benefit.
One of the leaders in medical marijuana online doctor referrals for the state of California is Dr. Weedy. After setting up a profile and answering some basic questions, you are connected to a real doctor either via video chat or over the phone who will evaluate you and your condition for consideration of cannabis therapy, and if they feel you are a right candidate grant you a medical marijuana recommendation card (MMJ card). This card will allow you to purchase medical cannabis at any licensed legal dispensary or retail outlet in the state, and grants you access to medical-grade cannabis where it is available. Once you provide proof of age, residency, and diagnosis information, you will be able to select a package for receiving your MMJ card. For Dr. Weedy pricing starts at only $24.99 for the basic package, three other packages are available. You will receive your digitally verifiable recommendation via email in a couple of hours, this will let you buy from any dispensary in the state that has access to the statewide MMJ patient verification database to confirm your recommendation. You can start to purchase product the same day in most cases and if you choose a higher level package you can get a plastic or paper card in the mail in a few days that let you purchase from locations that may not have access to the electronic verification system. Other doctor services have similar packages and pricing, so you can select the one that feels like the best fit for you.

Where Can I Purchase Medical Marijuana Near Me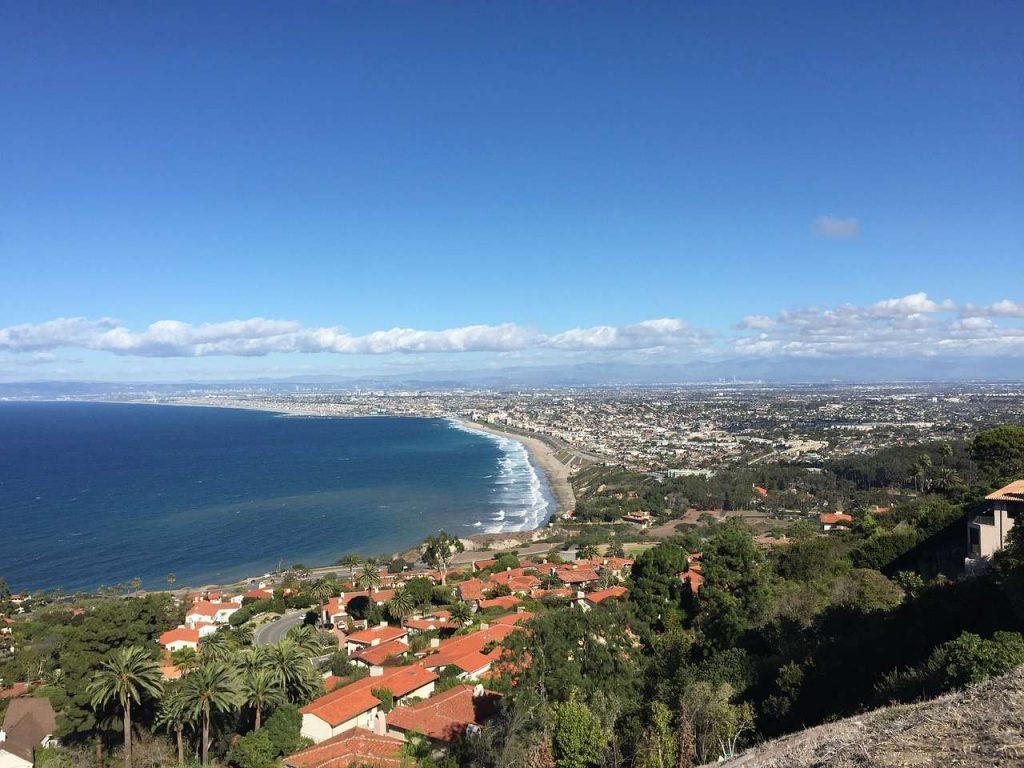 Since the state of California allows for both medical and recreational usage it can be hard to determine which type of dispensary is best to visit when you are looking for medical grade weed. The state says that the highest quality and strongest weed can only be sold in licensed medical marijuana dispensaries. These dispensaries will only sell products to those who are in possession of an MMJ card. Any resident of the state of California and their guest can visit a recreational retail marijuana outlet as long as they possess a picture ID that is valid and shows their age. But for medical-grade marijuana, you must visit a specific Medical dispensary and have an MMJ card.
Finding a medical dispensary near you is simple. You can check with the Chamber of Commerce, the Better Business Bureau or reputable online services such as leafbuyer.com, the standard bearer in the medical marijuana community. Most importantly, make sure that you ask the staff at the dispensary that you are visiting if they are a medical dispensary or not. Some dispensaries are both and the clerk will be happy to show you the exclusive medical products once you show them your MMJ card. If they say they are not a medical dispensary, then you will know that anything you buy is lower in strength, and not specifically approved or tested for use with helping medical conditions. This isn't to say that these products aren't still great items, but they are not medical grade, and therefore will not offer you the best results.
Los Angeles' Most Popular Weed Strains
There are many different strains of marijuana and they all have different effects on the body, and can even have varying effects on different individuals. There is, however, a commonly accepted range of conditions that are associated with various weed varietals. Let's look at the three most popular medical weed strains in the city of Angels at the time of this writing.
1. Ace of Spades. This pure Sativa is great for relaxation and is recommended for those who have issues with anxiety, panic disorder, or stress. It is also a great mood elevator which makes it ideal for those who need an effective anti-depressant. The chipper and positive mood that is induced is balanced by the feelings of positivity, temperance, and confidence. The high is quick in setting in and the intensity is short, followed by a long and steady decline.
Ace of Spades Reviews: www.leafly.com/hybrid/blueberry-diesel/reviews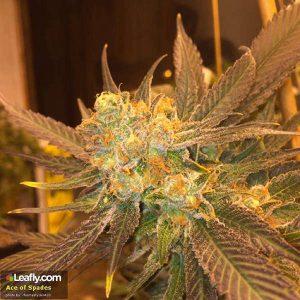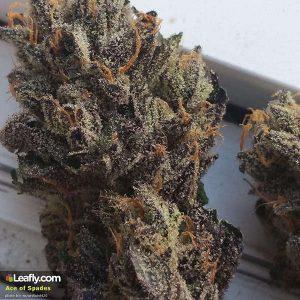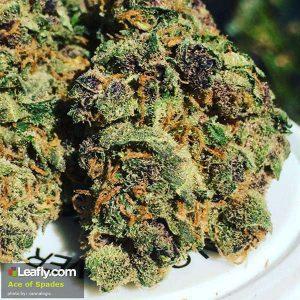 2. Purple Kush. Purple Kush is a very popular strain for pain management. The deep relaxing high that starts in the head moves throughout the body and almost immediately turns off pain receptors in the brain. The satisfying and restful sleep that comes after the high dissipates makes this also a great choice for those who suffer from insomnia and other conditions such as restless leg syndrome, gout, and general anxiety or panic disorders.
Purple Kush Reviews: www.leafly.com/indica/purple-kush/reviews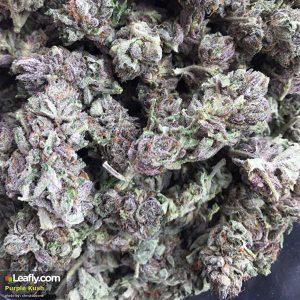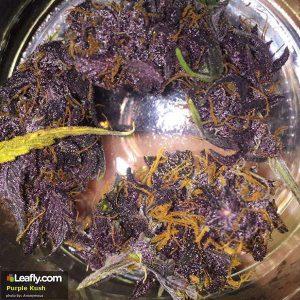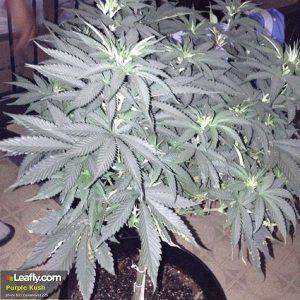 3. Kosher OG. This Indica-dominant hybrid is great for pain relief and also helps to increase appetite. This combination makes this a great all around medicinal for those who are dealing with serious issues such as HIV and Cancer. The high is fast and smooth with a gentle let down that leads to intense munchies followed by a deep and relaxing sleep.
Kosher OG Reviews: www.leafly.com/indica/kosher-kush/reviews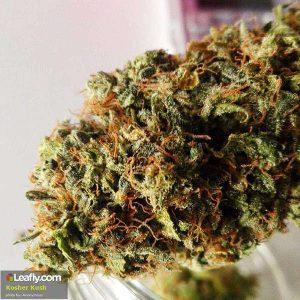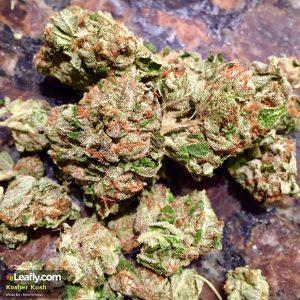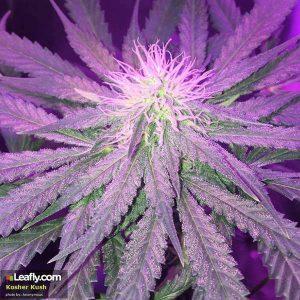 Places to Visit in the Los Angeles When You're Medicated
When you are medicated you need to have an appropriate environment to be in that allows you to best take advantage of the benefits of medical weed. No one wants to spend all of their time sitting around at home, and the good news is that in Los Angeles you don't have to. There are a wide variety of places that you can go that are very conducive to your altered state and afford you the opportunity to experience life once more, the way you did before you were dealing with your condition. While most of these locations do not allow the usage of medical cannabis on site they are all within a short distance of a location where you can medicate without being disturbed.
Watts Towers — Kush/Indica (antidepressant)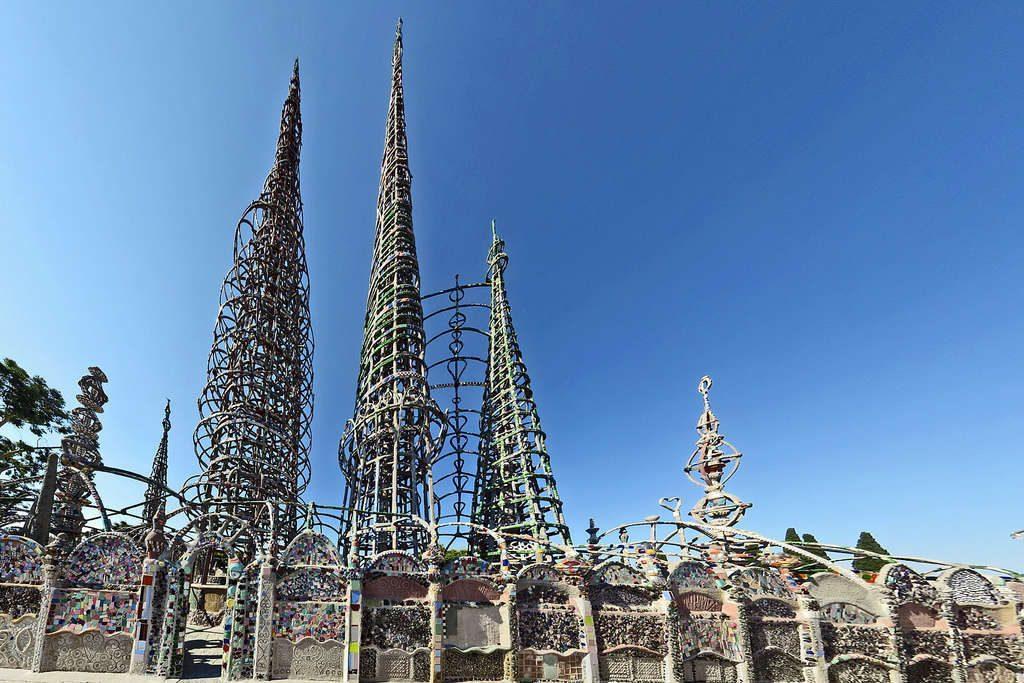 Soaring more than 100 feet in the sky at the tallest point, these scrap metal towers are generally recognized as the worlds first major installation of reclaimed material modern art. Built in the 1920s from scrap metal and decorated with consumer objects over the next 30 years by the same man who constructed them, they are a thought provoking and engaging collection of 17 powerful structures, each telling its own unique story. This is a great location to visit when medicated as it is peaceful, inspiring, and not overly crowded. Maybe that is why it has also been a popular destination for recreational cannabis users for decades.
The Getty Center — Indica/Sativa (anxiety, panic disorder, pain management)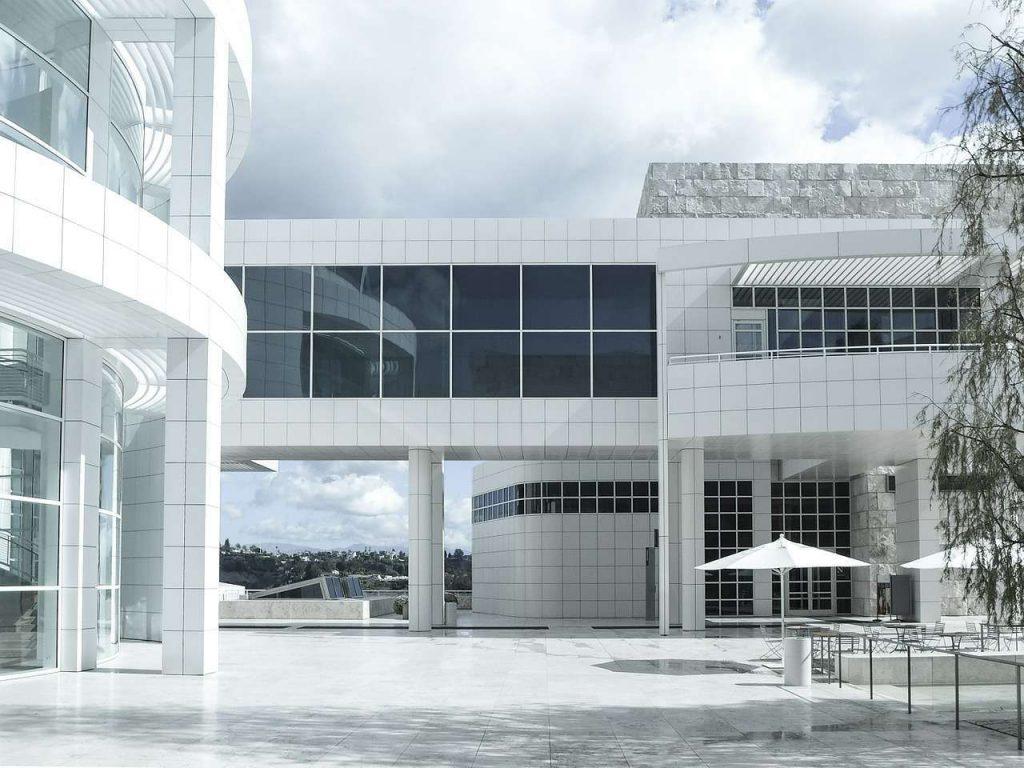 His incredible facility features some of the most amazing works of art from the masters of the last 200 years. As if there wasn't enough to see inside the museum's galleries of fine art from every period, the hilltop location affords even more awe-striking beauty with unbelievable views of the city and the hills below. The perfect activity for those who are looking to enjoy a relaxing a calm space while medicated for anxiety and panic disorder the quiet and peaceful ambiance combined with the thought provoking art is a great way to spend a medicated afternoon.
Stroll The Hollywood Walk of Fame — Sativa/Kush (antidepressant, pain relief)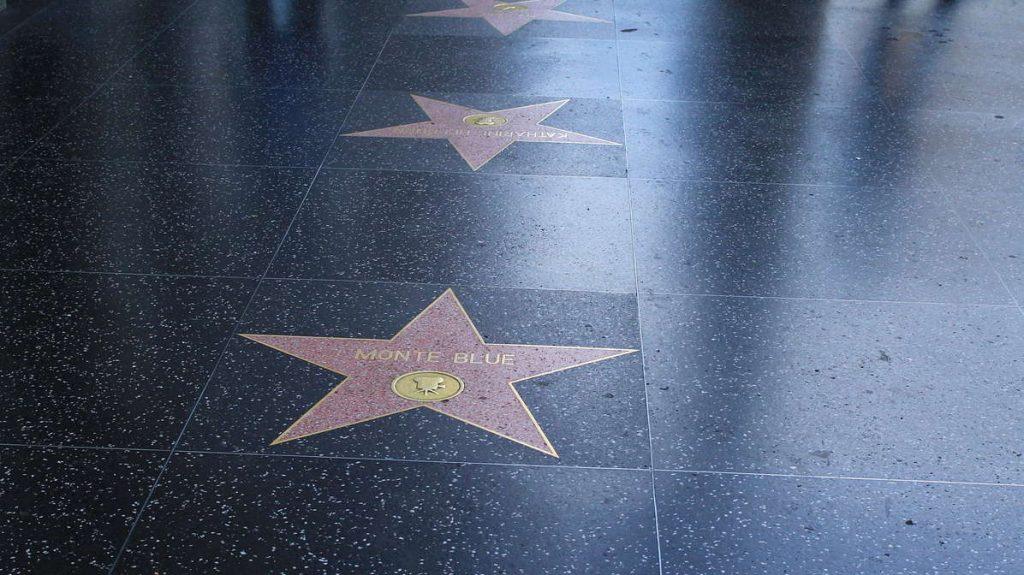 When it comes to relaxing and calming activities, there is nothing like a leisurely stroll, and in L.A. the best place to take a stroll is without a doubt along the Hollywood Walk of Fame. Even if you are a L.A. native, you may not have visited the walk of fame before, or if you have, you may not have explored all of the history that can be found here. Once you have completed the walk of fame, then why not head over to the Chinese Theater and take some time exploring the hand and footprints of the icons of the golden age of Hollywood.