How to Get Medical Card In 4 Easy Steps in New York in 2023
1
Fill out the online form, submit it to the doctor and schedule a call
2
Talk to our doctor to get evaluated right from the comfort of your home
3
After approval, your prescription will be registered in the Patient & Caregiver Registry
Easy, Fast & Secure Way Of Having MMJ Card In New York From Dr. Weedy

The whole process takes 20-25m
Schedule a call with a doctor and speak for 15 minutes to get evaluated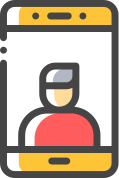 100% online
No need to wait for ages at doctor's office

Valid for 12 months
Get a discount for renewal of expired Medical Card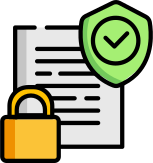 HIPAA compliant
All your medical information is 100% secured

Only licensed physicians
Our doctors are qualified according to the New York Registry

Money back guarantee
If you are not approved, we will refund your money
Get Your Medical Marijuana Card From 420 Doctor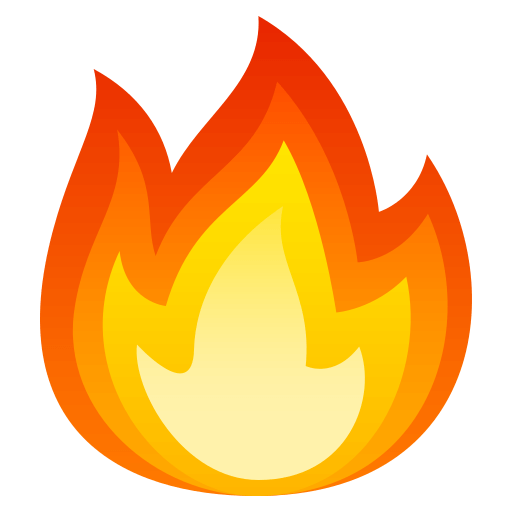 Sign up today and get
a 20% discount for a renewal
No hussle at all
Medical Card
Online 420 evaluation
---
$149/year
Access to all dispensaries in New York
Doctor's evaluation
Entering you in the Registry
Money-back guarantee
24/7 Primary Support
Get Started
How To Know If I Qualify For Medical Card In New York

You must be a permanent New York resident

Be diagnosed with a qualifying condition listed below

Not sure if you qualify? We still recommend speaking with our doctor
Qualifying conditions for Medical Card in New York
Сancer
HIV infection or AIDS
amyotrophic lateral sclerosis (ALS)
Parkinson's disease
Multiple sclerosis
Spinal cord injury with spasticity
Epilepsy
Inflammatory bowel disease
Neuropathy
Huntington's disease
Post-traumatic stress disorder
Pain that degrades health and functional capability as an alternative to opioid use
Substance use disorder
Alzheimer's
Muscular dystrophy
Dystonia
Rheumatoid arthritis
Autism, or
Any other condition, at the discretion of your health care provider.
Not sure if you qualify? We still recommend speaking with our doctor
Sign Up For A Consultation
New York marijuana laws
Many people wonder what are the laws on having a medical weed in New York in 2021? Initially, under the Compassionate Care Act of 2014 (S7923), up to 5 organizations could be registered as distributors, each of which could have up to 4 separate dispensaries. In 2015, the governor of the state signed the amendment AB 7060, which has facilitated access to medical cannabis for patients with serious pathologies. And in 2016, the first dispensaries opened across the state. Moreover, DOH added chronic pain to the list of qualifying conditions. This allowed:
the nurses to prescribe medical cannabis;

to legalize home delivery of cannabis;

registered organizations to carry out the wholesale of cannabis.
In August 2017, the Ministry of Health expanded the list of CBD-containing drugs available for purchase through the dispensary. The new rules also allowed patients to have direct contact with the dispensary workers. Caregivers received the right to accompany patients to the dispensary.
Contact Customer Care
Medical marijuana doctors in New York
Doctors have a special license to prescribe a medical marijuana card under the medical marijuana program. Marijuana doctors must necessarily:
complete the appropriate educational courses;

have experience in the treatment of qualifying pathologies;

recommend the correct dosage of marijuana to the patient.
You can take the cheapest consultation in the "online doctor" mode by contacting Dr.Weedy. We have certified medical specialists, who will recommend a medical weed card using telehealth.
What conditions do you need to get a medical weed in 2023
Medical cannabis recommendation is prescribed by the doctor only to the patients who meet the following requirements:
Age over 18 or a presence of a legal guardian;

New York residency;

A confirmed pathology or chronic disease from the list of conditions.
How to apply for a medical cannabis card
Process of applying for participation in MMJ NYC program is very simple. After the registration on my.ny.gov on a driver's license or a state identification card, you need to take a picture (the digital photography has to be 2×2). You should also attach the recommendation from Dr. Weedy or another medical professional, authorized for cannabis prescription. After paying the fee, all you need is to wait for a response to Email and a delivery of a weed card (have your picture on it) to your address.
How long for my card to arrive?
Wait time from submission to getting usually depends on your place of residence, but it doesn't exceed 7-10 days. At the same time, the medical marijuana license will be valid immediately after your approval in My.NY.gov system.
Find a Dispensary
You can find all locations of clinics to get medical cannabis on the website of the Department. Here you can see all authority approved dispensaries, where you can get medical grade marijuana's.
Frequently Asked Questions
No, there are only two New York state-mandated products for Medical Marijuana (one with an equal ratio of THC to CBD, and one with a low-THC to high-CBD ratio) that must be offered by each Registered Organization. Each Registered Organization will also offer other products that have varying ratios of THC to CBD. A variety of products are currently available to patients. Additional products will be offered over time.
You will need to possess a valid New York state ID or driver's license to apply for a medical card in New York. If you do not possess a New York state ID, you will instead need to be able to produce proof of residency within New York along with your out-of-state U.S. photo ID.
Discover the wonders of cannabis