Medical Marijuana Card in San Francisco, CA 2018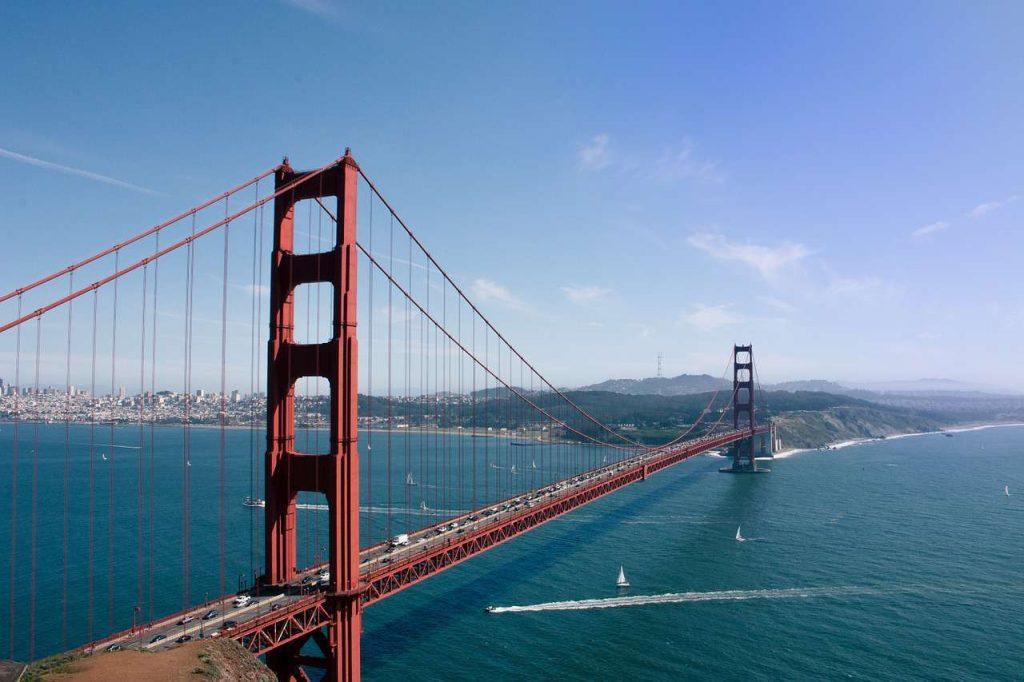 While the moral and societal debate on the recreational use of marijuana rages on across the country, the scientific results are in and it has been shown beyond a shadow of a doubt that cannabis can be of great help to persons living with a wide variety of medical conditions. Pain management, anxiety, depression, MS, and more can be helped with the regular use of medical marijuana. Not since the advent of penicillin has a substance shown such promise to help so many dealing with such a wide range of medical conditions. Even severe conditions such as Alzheimer's and HIV have been shown to be helped in varying degrees with the use of medical marijuana.
Since the mid-1990s, California has been at the forefront of the medical cannabis revolution. San Francisco, especially is a thriving center for the research and usage of medical marijuana. Medical weed is safe, regulated, and cheap. Of course, in order to take full advantage of all of the benefits that medical weed has over recreational marijuana, one has to possess a California MMJ card. The good news is that getting an MMJ card is not difficult once you have been diagnosed with one of the various conditions that have been indicated are benefited from the use of marijuana. Once you are in possession of an MMJ card, a whole new world of possibilities opens up for you. Let's take a few minutes to look at how you can get an MMJ card in San Francisco and some of the advantages that you can enjoy once you are in possession of it.
Medical Marijuana Card in San Francisco, CA, Online in 5 Minutes!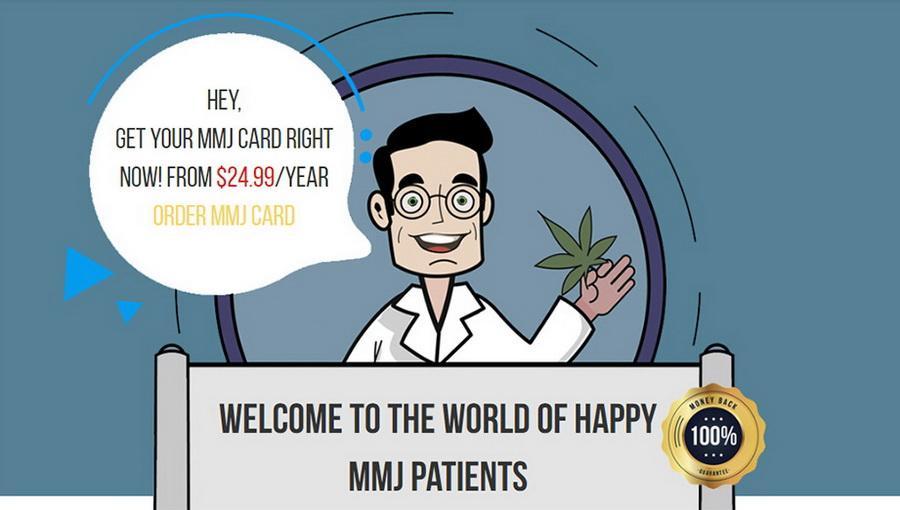 Today it's easier than ever to get a medical marijuana card in San Francisco. In fact, you can get started with your card application and evaluation process in five minutes online. It has never been easier to get on the way to getting the help that you need with your medical conditions, the help that only medical marijuana can provide. To get started with your online application click here. You will have the chance to see a doctor via an online session in less than 15 minutes. Think about how convenient this can be versus the traditional method of getting a 420 evaluation. In the old days you had to:
Visit your primary care physician, the one who has diagnosed you with the eligible condition
Get a referral to a specialist
Make an appointment with the specialist
Travel to the specialist's office
Wait in the lobby to be called into the exam room which can feel like it takes forever
Strip to your underwear for the exam and then wait some more, usually in a cold room
Talk to the nurse
Wait for the doctor
See the doctor
Wait some more
Talk to the nurse again
Wait for the doctor some more
Get dressed
Have an interview with the doctor about cannabis therapy
Finally, fill out all the application paperwork after they determine you are eligible for cannabis therapy.
Today you don't have to do any of that. The medical professionals available on the site linked above can help you get evaluated and start you on your application process for your card in less than an hour from the comfort of your own home, or even on your lunch break at work. It's super simple and fast, and it's the first step toward getting you the cannabis therapy relief that you desperately need.
Before you can take full advantage of the many benefits of having an MMJ card in the state of California, however, you need to learn as much as you can about the medical weed industry, and why San Francisco, specifically, is such a great place to be in terms of medical marijuana. In this article we will address The following points in detail:
Marijuana Laws in San Francisco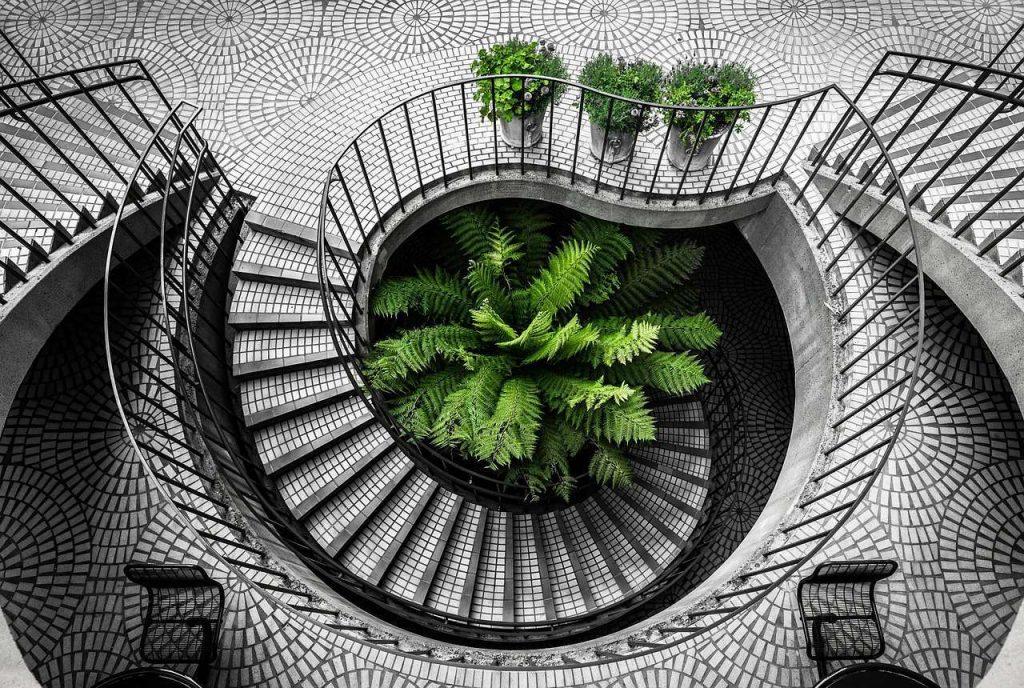 General Medical Weed laws in California
The medical marijuana laws in California are a lot more lenient and easier to navigate than most other states. In California, any doctor, physician or Osteopath, who feel comfortable doing so may choose to recommend cannabis therapy for any of the indicted conditions on the approved list. The only other requirements are that the patient be over the age of 18, and be a California resident. The list of qualifying conditions can be found on the Dr. Weedy site under their frequently asked questions area. One particularly notable thing about the medical marijuana program in California is that the list of conditions that was indicated by the medicinal use at of 1996 is not the limit of medicinal recommendation guidelines. The act also allows for any doctor who qualifies for the ability to make a cannabis therapy recommendation to do so for any condition they feel it is appropriate to recommend for so long as the condition meets the following criteria:
"…any persistent or chronic medical condition, not otherwise indicated, that limits the patient's ability to conduct major life activities as is defined in the Americans with Disabilities Act of 1990. And that this condition if not alleviated, may well do serious harm to the patient's overall safety, or be contrary to their general physical and/or mental health"
This means that even if your condition is not on the main list of indicated medical concerns that cannabis therapy is approved for, you may still be able to get relief with the use of medical weed. Talk to your doctor, or let Dr. Weedy help you get a 420 evaluation and MMJ recommendation.
Medical Marijuana Laws Specific to San Francisco
One of the most significant things about the state of California in terms of its medical marijuana laws is that individual communities can set their own standards as long as they do not supersede the standards set by the state. For instance, in the state of California, the only place that you may publicly use cannabis for medical purposes is San Francisco. San Francisco is also the only community that allows users of cannabis for medical purposes to consume it on site in a dispensary. This has led to a cottage industry being born of "pot lounges". This is good news for medicinal users, as it means that in the city of San Francisco you can medicate anytime that you need to as long as the location in question does not specifically state that it is not allowed. It also means that when you go to the dispensary to purchase your products you do not have to wait until you are home to get the relief that you need.

How To Get Medical Cannabis Card in San Francisco

Requirements and Indicated Conditions
As stated above the requirements to be issued a medical marijuana card in California are a lot more simple than they are in other states. In the state of California you only need to be a legal California resident over the age of 18, and be diagnosed by a physician or osteopath with a condition that is on the list of indicated and approved conditions, or which is in the opinion of your doctor compliant with the conditions set forth by the Americans with Disabilities Act. Those conditions are "persistent or chronic medical condition, not otherwise indicated, that limits the patient's ability to conduct major life activities… And that this condition if not alleviated, may well do serious harm to the patient's overall safety, or be contrary to their general physical and/or mental health". A short list of the indicated conditions are:
Alzheimer's Disease
Arthritis
Cancer
Crohn's Disease
Epilepsy
HIV/AIDS
Migraine
Multiple Sclerosis (MS)
Severe and Chronic Pain
This is not by any means intended to complexly cover the entire list, which encompasses more than 50 items. For a more complete list, please check the Dr. Weedy website, which has not only a more detailed listing of conditions but a wealth of other information regarding medical marijuana programs and 420 evaluations.
Advantages of Having an MMJ Card
As stated above, those who have an MMJ card have exclusive access to high-quality medical-grade marijuana that is sold only at licensed medical dispensaries. There are other advantages, however. If you possess an MMJ card you have the right to grow your own in small amounts at home for your personal medical use. You can also be exempted from many of the states cannabis taxes, which apply to recreational use but not to medical usage.
420 Evaluations & Recommendation
As stated earlier, there was a time when getting a 420 evaluation and MMJ recommendation was a pain the neck. These days, however, thanks to the forward-thinking and compassionate action taken by the legislature of the state of California, getting an MMJ card has never been easier. The ability to use an online doctor to get your evaluation and have your recommendation delivered to you quickly by email means that those who are in need of the relief that medical marijuana can get that help quickly and with less hassle.
Finding an online doctor is easy, there are an abundance of doctor referral services online, including the leader for the San Francisco area, Dr. Weedy. All you have to do is log onto the service, create a profile, answer a few simple questions, and then wait to be connected via video chat or phone with a reputable and licensed physician that is fully versed in the benefits of cannabis therapy. After providing verified proof of age, state of California residency, and diagnosis information from your primary care physician, your recommendation will be completed and sent to you via email so you may start to purchase that same day in most cases. Depending on the package that you buy, you may also be sent a hard plastic card for keeping in your wallet for convenient purchasing of products while out and about, an embossed card that is accepted at all licensed MMJ dispensaries, or everything together. Delivery of your card is usually within a week. You can use the digital recommendation sent electronically by the doctor's office to begin taking advantage of cannabis therapy and getting the relief that you need right away. Prices are low for online 420 evaluation. For example, the Dr. Weedy website only charges only $24.99 a year for their basic package, and even if you decide to go all out for the full-featured package you only pay $139.99 a year. There are also two mid-range packages offered. All of the online doctor services that offer 420 recommendations have similar pricing and package structures so you can rest assured that no matter what service you use you will be getting a great price for your MMJ card evaluation and recommendation.

Where To Get a Medical Marijuana Near Me

There are a lot of great dispensaries that cater specifically to medical marijuana users. The main difference between these and recreational dispensaries is the quality of the products that you will find for sale, as well as the variety. In recreational dispensaries, you will find more novelty items, cute and fun things that are intended to enhance the enjoyment factor of weed use. In a medical dispensary, you will find products that are intended to help alleviate your medical conditions and get you the relief that you desperately need. As such, medical weed dispensary, herbal products contain a higher level of CBD and not as high concentration of THC. You will also find other products such as edibles, vaping products, oils, tinctures, topical creams, gels, and ointments, and distilled oil liqui-caps that are all designed with one purpose in mind, medicinal assistance to those who need it.
To find a high-quality medical marijuana dispensary near you, check with your recommending doctor, or with the Marijuana Control Board of California. You can also check with the better business bureau of San Francisco, and the LeafBuyer.com website under the San Francisco area to get a list of certified medical marijuana dispensaries near you. The most important thing is to ask the operator of the dispensary if they are a true medical weed dispensary. If they are, then they should be offering products that are clearly designated and intended for medicinal purposes over at least 85% of their product range.
San Francisco's Popular Weed Strains
While there are dozens of strains of medical marijuana available between natural strains and engineered/hybrid ones, there are of course going to be, just as with any product, versions that are more popular than others. In the San Francisco area, the three most popular strains at the time of this writing are Blueberry Diesel, Sour Diesel, and Purple Kush. Let's take a look at these three cannabis strains and how they are beneficial to those who are partaking for medical reasons.
1. Blueberry Diesel. This hybrid between the popular blueberry strain and the powerful Sour Diesel strain. The combination of the two make for a great medicinal that contains a sizable concentration of CDB for pain relief and a full 15% THC content that makes it great for relaxation, relief of appetite loss, and mood elevation.
Blueberry Diesel Reviews: www.leafly.com/hybrid/blueberry-diesel/reviews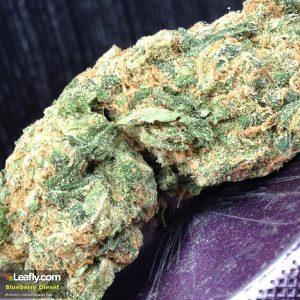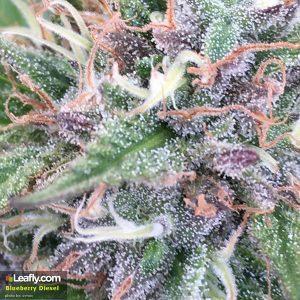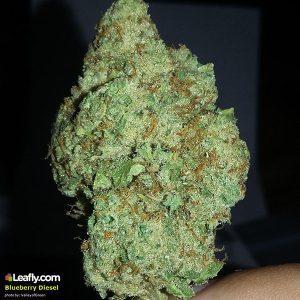 2. Sour Diesel. Sour diesel is a pure Sativa strain that is very popular for medicinal usage among those who are looking for a mellow cannabis that acts as a mood elevator thanks to its antidepressive properties, as well as a pain reliever. The antidepressive nature of Sour Diesel also makes it good for those who have lethargy issues, even though it is not technically recommended for this purpose.
Sour Diesel Reviews: www.leafly.com/sativa/sour-diesel/reviews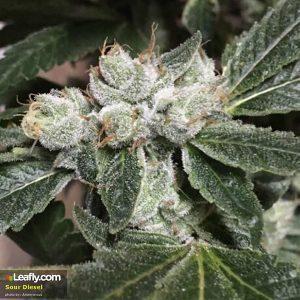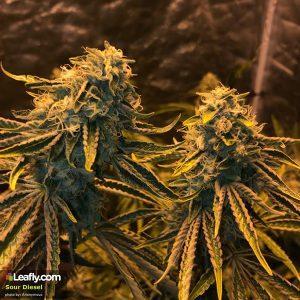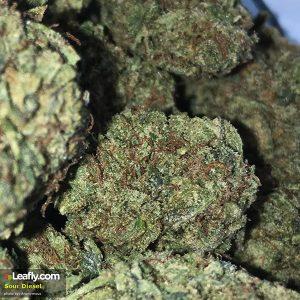 3. Purple Kush. This medicinal is perfectly suited for pain management but is also highly recommended for insomnia and for anxiety. The euphoric feeling derived from this strain is highly emotionally uplifting, and immediately eliminates all feelings of pain. The warming numbing feeling begins in the head before spreading out to the rest of the body. After several minutes, the body is relaxed and the mind is sedated. The come down from this high is where the real benefit comes, however. The come down is smooth and gradual, leading to a sense of deep calm that offers a pain-free and very deep sleep that lasts for hours.
Purple Kush Reviews: www.leafly.com/indica/purple-kush/reviews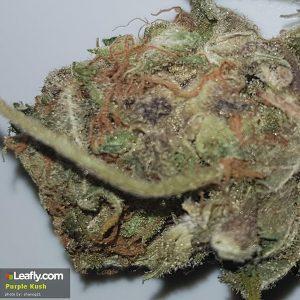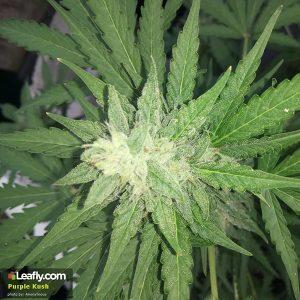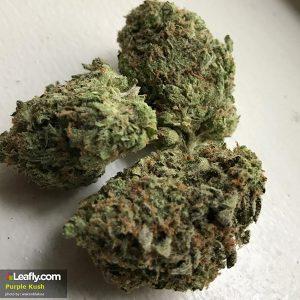 Places to See in the City When You're Medicated
When you are medicated, depending on the type of medicinal you are using, you need to have an environment around you that is conducive to getting the best results. Let's take a moment to look at three great places to see in San Francisco while you are medicated. We will be looking at one place for each of the three main categories of weed.
Chinatown — Kush/Indica (antidepressant, appetite elevation)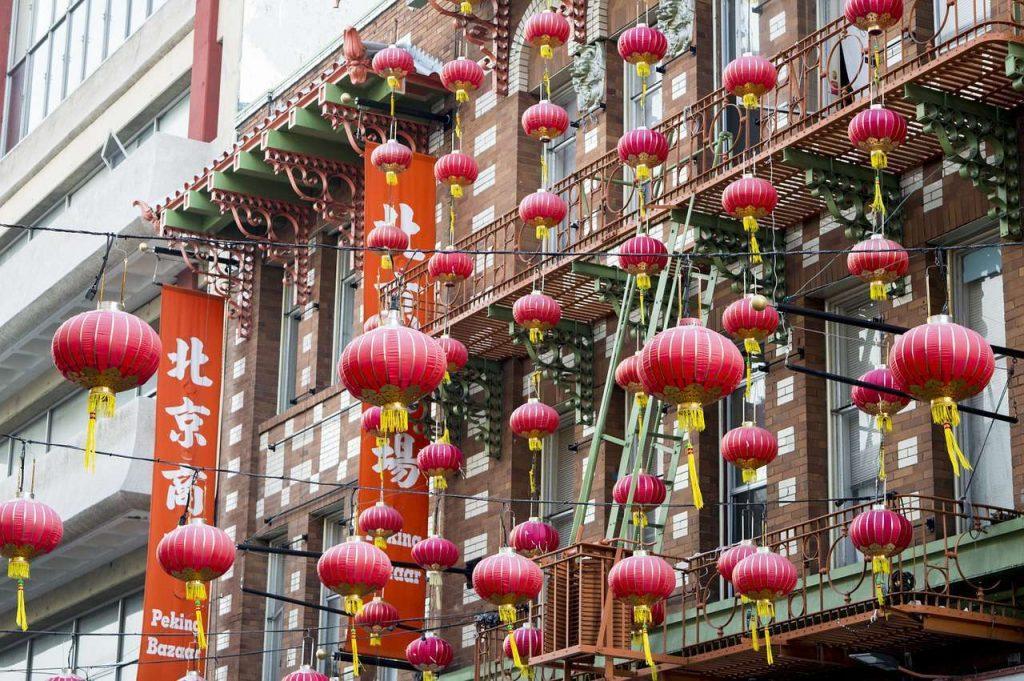 If you are taking your MMJ for conditions such as depression or appetite loss, why not take a trip to Chinatown. It may sound funny, but there is no better place in the city to go once the munchies kick in. If you have been recommended due to extreme weight loss or other nutritional imbalance due to loss of appetite, you can really pack in the calories in china town for cheap. The abundance of buffets, dim sum dens, and family-style restaurants offer you more options in a relatively small geographical area. In addition to the low price of Chinese and other Asian cuisines, they are packed with nutrition, lots of nourishing veggies, protein-packed meats and seafood, and carb-rich sauces. Just steer clear of the regular soy sauce or teriyaki if you can as it is loaded with sodium. Come to think of it a big plate of chicken wing and crab Rangoon sounds really good right about now. If you are taking for depression, Chinatown is a very vibrant, happy and uplifting place, music, color, a diverse array of people happily shopping, creating, and sharing. It's a cavalcade of good feelings that you will be able to take part in now that you are experiencing an elevated mood. It has been shown that mood elevation from MMJ can extend fairly long after the high has ended if you are in a positive and happy environment during the high.
Ride the Cable Cars — Indica/Sativa (anxiety, panic disorder, pain management)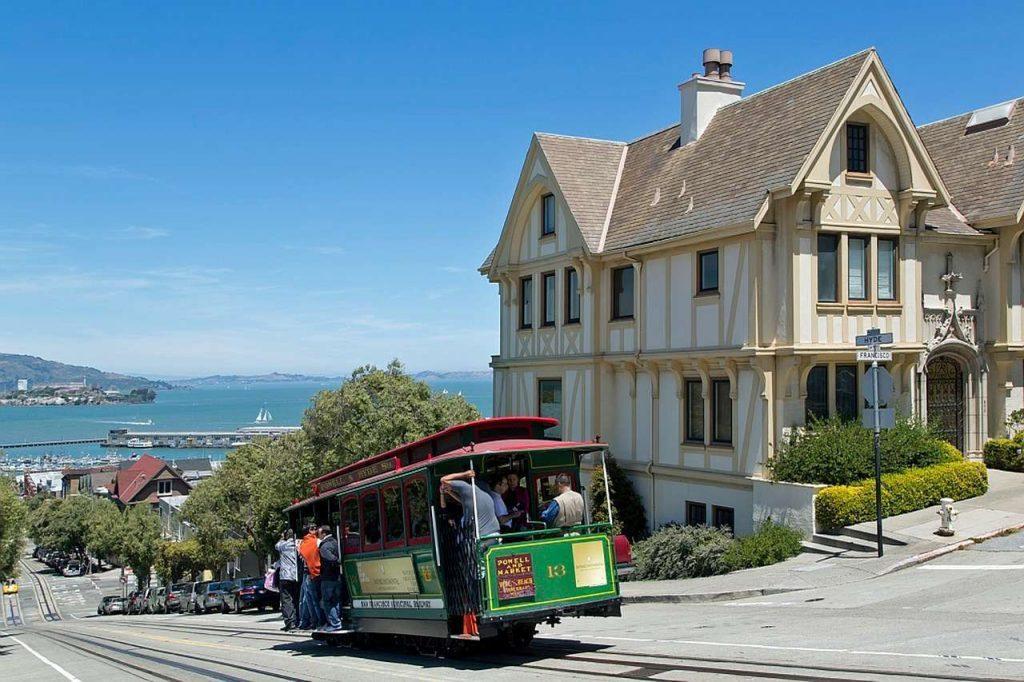 The legendary cable cars are a great option for those who are looking for a relaxing and uplifting way to spend an hour or two while medicated with strains that are indicated for anxiety, panic disorder, pain management, and others. The calm and gentle ride is a perfect compliment to the full body feeling of relaxation and peace that you are feeling. The cable cars go all over the city, so you will never get bored, and with people always entering and leaving you can interact with a constantly changing array of new and interesting individuals. Of course, the fact that you don't really have to actually be going anywhere, and the cars are very cheap to ride is nice as well.
Visit the Exploratorium — Sativa/Kush (antidepressant, pain relief, quality of life)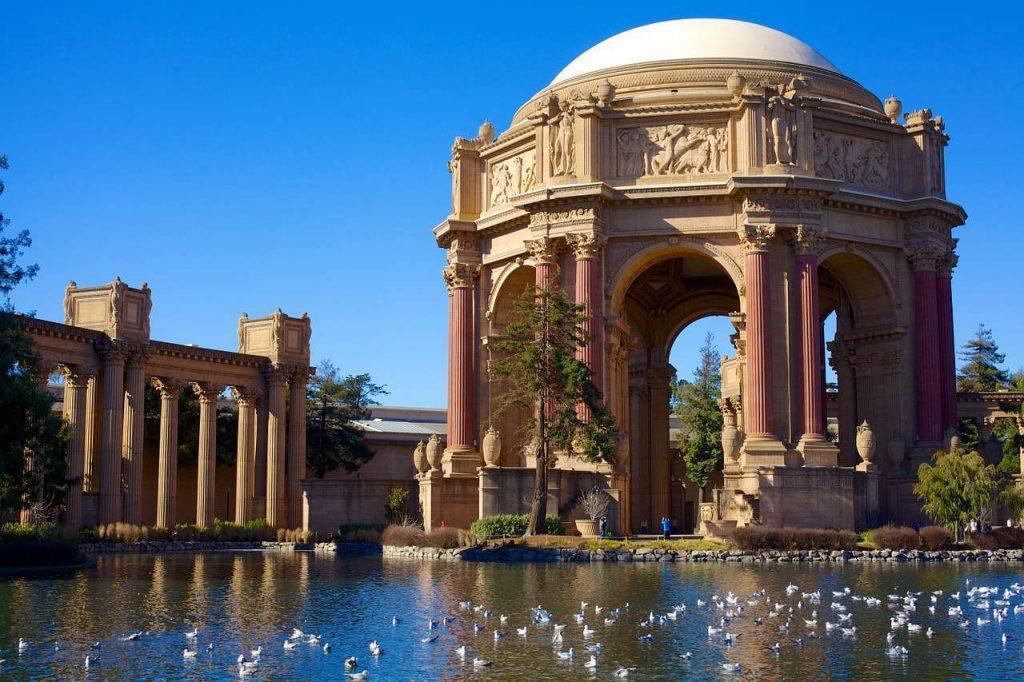 The vibrant and exciting world of science and technology can be explored at this wonderland of the mind. Learn about the world around you, space, technology, and more while you enjoy the relaxing and calming effects of your medicinal cannabis therapy. The leisurely pace of the self-guided exploration of the facility is a perfect companion for those who are taking a slow day, or who are just trying to chill out and go with the flow of their imbibing. The facility does not allow for on-site usage, even for medicinal, but the nearby park and the world-famous fisherman's wharf, where the museum is located are ideal for such purposes.