How the results of new research will influence cannabis genetics in the future.
Cannabis is rapidly becoming a subject of study by traditional scientists. In the past, the official position on cannabis has been:
"It has no medical potential and the risk of abuse is too high." 
As a result, over the past decades, cannabis has been largely ignored as a potential medicine. But the situation is starting to change. Today, medical professionals love to study marijuana. 
More than ever, a lot of funds are spent on research. An unprecedented number of conventional pharmaceutical companies are looking to stake out a future share of this lucrative medical market.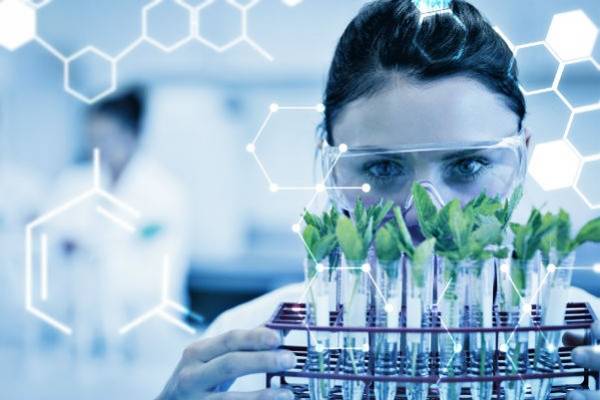 It becomes easier to research cannabis as laws are relaxed in different countries, and as the medicinal properties of cannabis are more widely recognized.
Some current cannabis research can have a profound effect on the type of seed you will grow in the future and how it will affect you. One day in the future, you may be able to map out your endocannabinoid system. This body system binds to and reacts to cannabinoid molecules. 
Who knows? Maybe one day you may even be able to get your hands on that recommended cannabis strain that's perfect for your endocannabinoid system.
 Cannabis genetics and science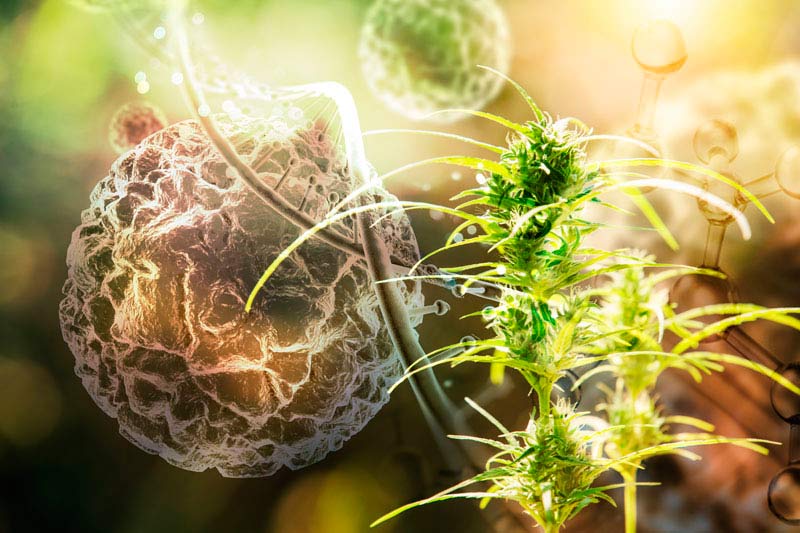 Currently, many pharmaceutical companies and research groups are studying cannabis. Hundreds of millions, if not billions of euros are hastily invested in the study of marijuana. Pharmaceutical companies finance their large-scale research themselves. Little is known about them until it is time to register patents, publish scientific papers, or release a new product. 
By using patents, you can legally avoid copying your product by others. And cannabis enthusiasts have every reason to be very worried about the possibility that someone will someday find a way to profit from a new cannabis strain and prevent anyone else from learning about its aspects. 
One recent research paper discusses the genetics of varieties that are high in CBD and high in THC. Attempts are being made to understand why, at the genetic level, cannabis grows anyway. While marijuana was banned, it was difficult to investigate how DNA controls cannabis growth. Nowadays, weed's genetics is increasingly attracting the attention of scientists. 
On the one hand, the market potential for hemp pharmaceuticals is great. On the other hand, pharmaceutical companies are only now beginning to take their first steps towards learning about cannabis. And that takes a lot of time and a lot of money.
Areas of application of cannabis in medicine
Historically, many people have noticed that cannabis has been very helpful in certain conditions. Patients suffering from multiple sclerosis believed that cannabis helped them ease muscle tension. Those with AIDS used cannabis to stimulate their appetite. 
Some cancer patients, after using cannabis, felt pain receding and wellness returning. Cannabis has been shown to help fight chemotherapy-induced nausea in some people. For others, it helps them get enough sleep. Patients with Crohn's disease report a reduction in discomfort. 
Medicinal use of cannabis is reported by people suffering from therapy-resistant depression, post-traumatic stress disorder, anxiety, and other illnesses. Epileptics, including children, talk about the truly remarkable ability of hemp oil to reduce seizures. 
The list of areas of application of interest to doctors is huge. This is a unique situation for a potential drug. This explains the interest from large pharmaceutical companies. Many minor cannabinoids have received too little attention. And this complicates the challenges facing modern researchers, whether they are in pharmaceutical companies, universities, or cannabis companies.
Genetically modified hemp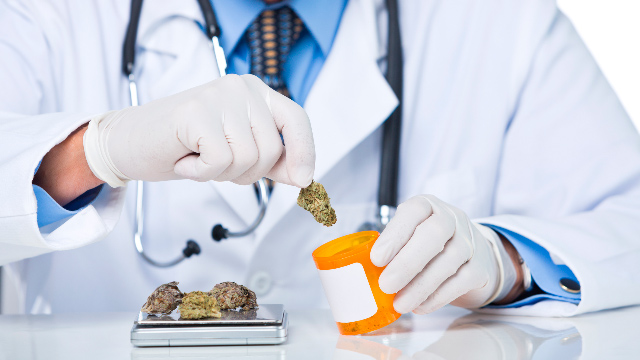 Never mind the rumors: there are no genetically modified cannabis strains.
At least not yet. The budget for a genetically modified cannabis project would be tens of millions of euros.
Some speculate that it could exceed €100 million. This is partly due to the complexity of the project and the time it takes.
The most obvious interest is in increasing the cannabinoid content or obtaining a new type of cannabis. It is also of interest to accelerate the growth and increase the yield of giant plants.
Maybe one day someone will start implementing a project to create genetically modified cannabis.
Selective breeding of hemp
Seed stocks with high-quality seeds, including Dutch Passion, are eagerly awaiting cannabis varieties that are high in a number of minor cannabinoids. Seed varieties with high CBD content have shown that they are possible. 
Currently, selective breeding is being carried out to obtain such hemp seeds in the future, where there would be a lot of CBG, THCV, CBDV, and other substances. 
Most likely, this type of feminized seed will be available for sale first, and then auto-flowering feminized seeds will appear on the shelves. Their properties may be of interest to medical marijuana users.