How to get?
Pricing details
Renewal
All types of recommendations
12-months recommendation approved by a CA license doctor
24/7 online verification of your legal status
ALSO ACCEPTED IN NEVADA
Digital

Recommendation (PDF)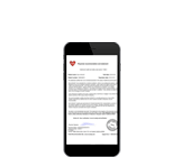 Digitally signed by the doctor.
Print out and use right away


$39/Year
Order

Digital + Paper

Recommendation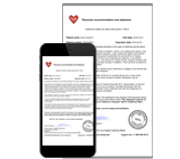 Paper format with original seal
and signature of the doctor


$49/Year
Order

Digital + Paper+ ID

Recommendation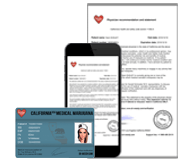 Plastic MMJ ID card.
Easy keep with you and always in good condition

$69/Year
Order

For Renewal
Here you can renew your mmj card even if you received it from another doctor. Click below to send us the necessary information.