CBD is popular not only among people who want to relax and get an anxiety relief but also among health and wellness devotees. There are plenty of different CBD infused products on the market: make-up products, different sports, herbal, and health supplements, oils, etc. 
CBD infused beer is a relatively new product and it has its fans and supporters all around the globe. But are there any downfalls?
What is CBD?
CBD means cannabidiol and can be found in the Sativa herb that is also known as marijuana. CBD doesn't influence people like its cousin THC, so it is a high-free chemical compound. 
CBD oil is taken from the hemp shrub and then combined with other carrier-oils like hemp seed oil, coconut oil, olive oil, etc. 
Possible Benefits of CBD Beer
CBD brings relief to those who are in pain, have anxiety, insomnia, skin issues, and many other conditions. In fact, there are plenty of CBD benefits! But what happens, when weed beer gets into the human's system?
CBD and beer effects make each other more intense
CBD counters alcohol's negative side effects
CBD is a possible therapy for treating alcoholism
Lots of research show that CBD calms down, relaxes, and has no hangover and even counteracts one if one's been drinking alcohol. Also, CBD reduces alcohol content compared to just drinking alcohol. 
Some animal testing shows the positive CBD and beer combining impact on the liver. This combination reduces oxidative liver stress.
However, not all impact is known for now. Sometimes, the cannabis beer effect differs from person to person and it's hard to create a pattern. Thus it is recommended to consume CDB infused beer wisely and in moderation. 
For now, weed beer is an interesting turn that can show great results in the future. Currently, there are plenty of breweries that produce CBD beer.  
– Long Trail Brewery (Killington, VT, USA)
– Coalition Brewing (OR, USA)
– Stockton Brewing Company (Durham, England)
– Green Times Brewing (England)
– Humboldt Brewing Co. (Mount Pleasant, SC, USA)
– Fitger's Brewhouse (Duluth, MN, USA)
– O'Fallon Brewery (Maryland Heights, MO)
– New Belgium Brewing (Fort Collins, CO, USA)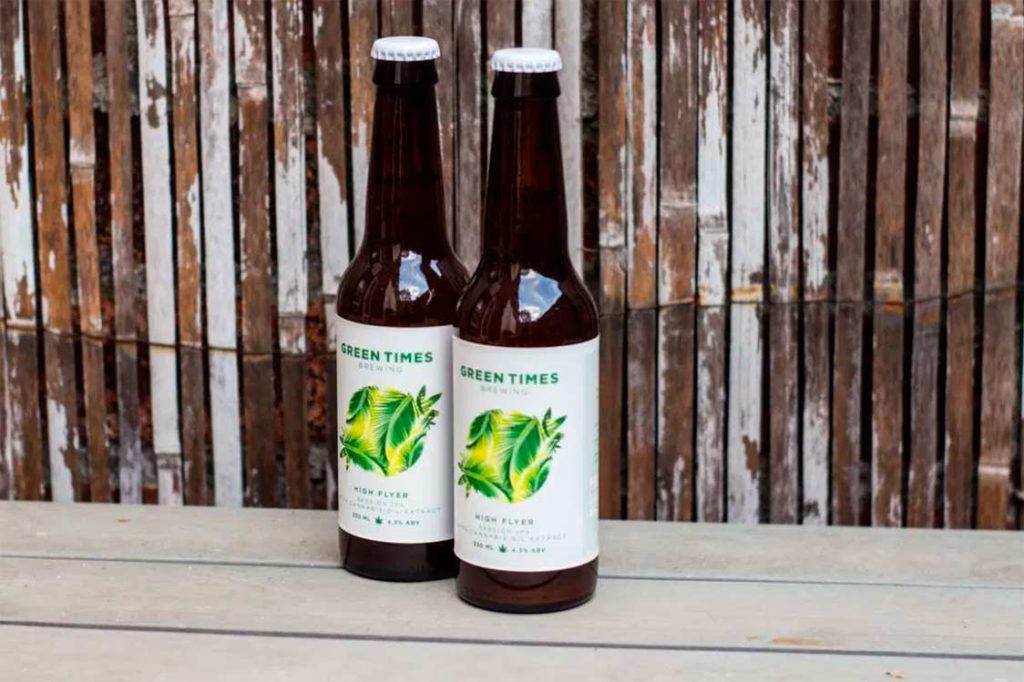 USA is the most popular place to create a brewery for making CBD beer. However, there are plenty of small breweries all around the world that create top-notch products. CBD beer breweries can be found in Canada, all across Europe, and even in Hong Kong!
Note, that there are THC infused beers as well, but THC is illegal so we do not recommend trying those beers.
We work across America: