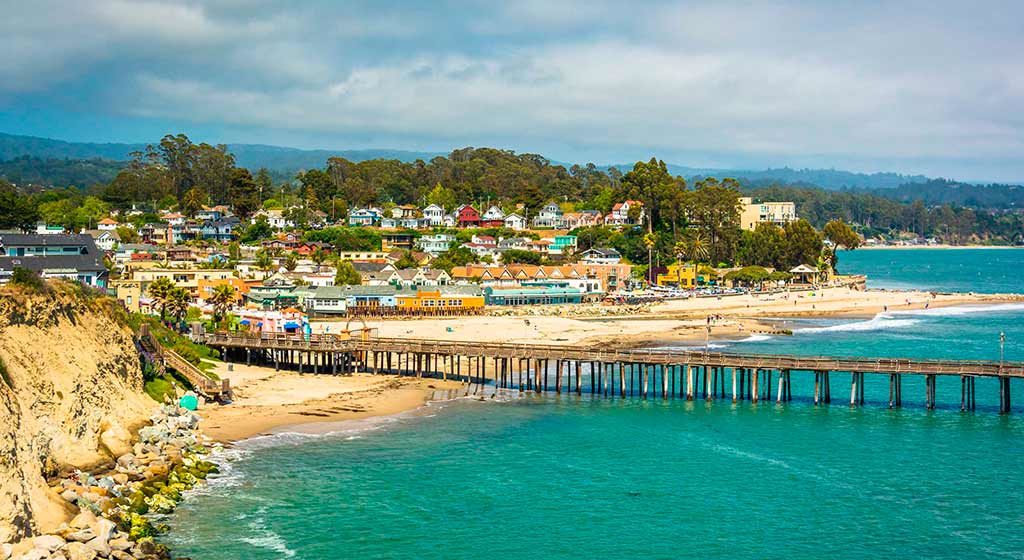 Legal and regulated marketing of medical marijuana is the best type of consumption in society. It promotes a healthy market by providing legal places to buy cannabis. In 1996, based on Proposition 215 (The Compassion Act) and Senate Act 420, the California Department of Public Health established the Medical Marijuana Program (MMP). In this way, it significantly contributed to the development of the safe application of this product.
 However, Californian residents, including those in Santa Cruz, are not allowed to just go out and buy marijuana. There are strict requirements in the law that must be considered if you appreciate the benefits of this amazing plant. You will need a qualified doctor for 420 evaluation to make an informed decision on using and obtaining a medical record.
Marijuana Laws in Santa Cruz
There are several laws and regulations that govern the sale of medical marijuana to patients in Santa Cruz. The city also has US legislation allowing doctors to prescribe medical cannabis in the case the expected positive effect of the drug outweighs the probable risks. 
Local voting regulations on marijuana
A veto referendum on a county ordinance banning all commercial marijuana cultivation has not been voted on in Santa Cruz County on June 7, 2016.
The county supervisory board voted to repeal the order and thus continued the previous law # 213, which authorizes the commercial use of medical marijuana and defines the rules for recreational use.
Proposition 64
The Adult Use of Marijuana Act (Proposition 64) was passed to legalize the recreational use of cannabis. As a result of recreational legalization, local governments (cities and counties) cannot prohibit adults from growing, using, or transporting medical cannabis for personal usage.
Measure K
In December 2006, measure K was enacted to support the marijuana law. Measure K is a regulation that was added to the Santa Cruz annual ballot paper on November 6, 2006.
It defines the penalties for violating the marijuana law. According to articles in the ordinance, violations of the rules of commercial use of medical marijuana are the lowest priority for municipal law enforcement agencies. All other off-state crimes were given a higher priority.
Criminal sanction for cannabis offenses (HSC 11357-11362.9)
Juvenile offenders: AUMA generally exempts minors under 18 years of age from criminal fines and imprisonment for cannabis-related offenses. Instead, they are sentenced to community service, compulsory drug education, or counseling.
Adult offenders: Most offenses against adults over 18 are punishable by a fine or imprisonment.
The maximum punishment for misconduct is usually a $500 fine and/or six months in jail. An aggravated criminal offense can be charged under aggravating circumstances, such as repeated or violent previous offenses, environmental offenses, juvenile involvement, etc. 
Besides, prosecutors can charge violators with conspiracy to commit an offense if more than one person is involved in the crime.
By contacting Dr.Weedy, you will receive answers to frequently asked questions about MMJ in Santa Cruz:
Where to buy good legal weed in the city?

How can I become a legal medical marijuana patient?

How Can I Get A 420 Doctor's Medical Marijuana Examination & Evaluation?

Where is the nearest lab-tested marijuana pharmacy?

What are the relevant medical marijuana permitting and regulations laws?

How can I get a doctor's recommendation and the manufacturer's approval?
You will receive answers to these and other questions in this article.
Also you can call Dr.Weedy right now and get detailed advice on all these issues – and many others that you may have.
Benefits of buying cannabis from licensed stores
Buying cannabis from licensed stores and clinics has several major benefits. 
Personal safety.

Purchasing products from licensed retailers or Santa Cruz clinics ensure that you know who you are buying your products from.

Product safety.

A licensed retailer company is interested in having a high-quality product with a good reputation in stock.

Consumer confidence.

When you buy a cannabis product from a licensed retailer that has been labeled as containing a certain amount of THC, CBD, or other ingredients, you get what you pay for. Also, you can be sure that the product has been tested.

Exact weight.

Licensed retailers' scales are checked for accuracy by the Santa Cruz Department of Weights and Measures, so you know you are getting cannabis that has been accurately measured.

Quality service.

Licensed vendors have friendly staff who ensure that their stores are kept clean and that driveways, sidewalks, and streets are clean.
What to do if problems arise?
If you're having a problem with a licensed seller in Santa Cruz, you have several places to appeal. 
You can contact the Santa Cruz Police Department Cannabis Regulation Division at 1-831-537-1420 or email to

DCR@santacruz.gov

.

You can contact any of the three California licensing authorities: The Bureau of Cannabis Control ("BCC") by calling 1-833-768-5880 or by sending an email

bcc@dca.ca.gov

.

The California Department of Food and Agriculture (CDFA) Cannabis Licensing Division, call 1-833-225-4769, or email to

calcannabis@cdfa.ca.gov

.
Remember – local and state regulatory authorities have the right to vet all cannabis licensees at all times and ensure that local and state laws and regulations are followed.
How to get a Medical Marijuana Card in Santa Cruz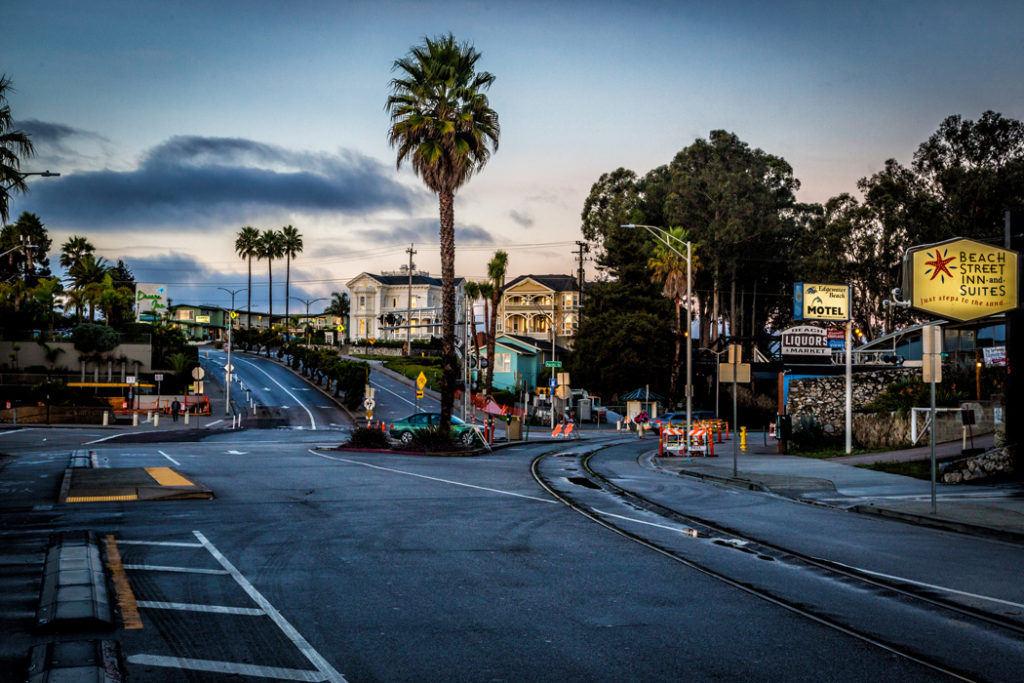 To authenticate and simplify priorities of law institutions, the City of Santa Cruz has introduced a legal medical marijuana program designed to meet the needs of 420 evaluation for patients and their caregivers. 
Through this program, patients are provided with a medical marijuana ID card that helps law enforcement to identify legitimate and genuine users who need marijuana for medical purposes, as directed and recommended by a qualified medical practitioner. The card is required to provide full protection under the Santa Cruz Medical Marijuana Act when using the drug.
You can obtain a prescription for medical marijuana from your doctor by contacting Dr.Weedy. Continue this article to find out which patients are eligible for medical marijuana in Santa Cruz and get help with your application.
Registration of the application
Complete the Application / Renewal Form 9042.
The completed the application form must be sent to your county health department along with the following additional documents:
Government-issued photo ID.

Proof of county residency, such as a rent/mortgage receipt, utility bill/phone bill, or your vehicle registration.

Your doctor's written prescription for medicinal marijuana.

Registration fee.
Santa Cruz Marijuana Medical Card Cost
The cost of the MMJ card will differ in each Santa Cruz County, because the MMJ Card program, which is administered by the Santa Cruz Department of Public Health, is administered by each patient's medical marijuana council district where the patient lives, therefore there is some difference in cost.
Digital or paper 12-months recommendation approved by a CA license doctor can be obtained by following the link on the page.
Digital format for $39/year.

Digital + paper for

49$/year.

Digital + paper

+

Plastic MMJ ID Card for $69/year.
Besides, Dr.Weedy provides a 20% discount for Medical Marijuana Card renewal even if you received it from another doctor. Follow this link to get your discount.
Santa Cruz Marijuana Medical Card Refusal Appeal Process
There may be a situation where your medical marijuana ID card may not be issued. In this case, you can file an appeal, and Dr.Weedy will help you with this.
The good news and important news is that the filing an appeal is free. You just need to file a fully completed appeal form directly with the Santa Cruz Department of Public Health (CDPH). This must be done within 30 calendar days of the date you receive your formal cancellation notice.
You must attach a copy of your application to your appeal form and send it immediately to the address below: 
"Santa Cruz County Health Services Division. Medical Marijuana Program ". 
Remember to sign and date on your appeal form. By doing this, you are authorizing your county program to provide CPDH with all the information in your application file. After reviewing all the information available, a decision on your appeal will be made and sent to your county program. All decisions made by CPDH are final.
Your application may be rejected for the following reasons:
providing incomplete information;

providing false information on a district program;

non-compliance with the rules of use for a qualified patient/caregiver.
420 Evaluation and recommendations
Nowadays, the process of obtaining a medical examination by a doctor for the licensed purchase of marijuana is increasingly taking place using a mobile phone, PC, tablet, or another device.
You can also use apps from the health care provider's website. The process is common for everyone – a patient who is visiting for the first time or deciding to renew the card, creates a user profile, provides a California ID, proof of residence in the district, and fills out a short questionnaire about their condition and medical symptoms.
You can also use a video session with a doctor. This is becoming more and more popular but is not necessary for regular patients. Digital guidelines can be released hours or even minutes after a licensed physician's assessment is completed, allowing the client to use them immediately. A physical medical marijuana purchase license and a signed paper copy of the recommendation are usually delivered by the USPS within a few days.
California's approval of medicinal marijuana and the introduction of cards has improved the lives of many patients and people who use it for recreational purposes. Doctors of Dr.Weedy can help you get an online 420 evaluation for a Santa Cruz cannabis medical card and will send you the results immediately after the application is processed.
Remember, Santa Cruz patients who are diagnosed with one of the following conditions are entitled to legal protection under the California Medical Marijuana Act and Proposition 215. Below is a list of diseases:
Where to get a cannabis medical ID Card in Santa Cruz

You can quickly and easily issue a card by contacting Dr.Weedy. We offer medical marijuana coupons for doctors, promotional discounts, vouchers and great deals at low prices for the first evaluation or renewal of the medical marijuana card in Santa Cruz.
With a cannabis medical card, patients between the ages of 18 and 21 can buy weed at any dispensary or delivery service in California. Our staff is caring, respectful and can answer all your questions, whether cannabis can help your diseases.
Get a Medical Assessment on Marijuana Use from a Doctor and MMJ's Medical Marijuana Buying Guidelines Now! Our physicians are authorized by the California Medical Board and are fully compliant with the California Medical Association Guidelines.
Places
Santa Cruz has around 20 verified licensed dispensaries where you can purchase medical cannabis, as well as over 20 small licensed retail outlets. 
Here are some of them.
CannaCruz 
District dispensary with quality service
(831) 420-3227, 115 Limekiln St.
KindPeoples 
A very popular dispensary in the city. However, the service is pretty mediocre. 
(831) 471-8562
Serving Santa Cruz and the Surrounding Area
Reefside Dispensary 
Have a great selection of all kinds of cannabis products, from vape cartridges to edibles and drinks.
(831) 515-7363
Santa Cruz Naturals 
This dispensary is distinguished by an aesthetic approach to service. Plus, it's just a great assortment of medical cannabis.
(831) 688-7266, 9077 Soquel Dr. Aptos
Keep in mind – by contacting an official dispensary or point of sale, you reduce the risk of purchasing low-quality products and can buy them at the best prices.
We work across America: