In the entire world, the status of medical marijuana remains highly unclear. The use of hemp products is allowed in full or in part in some countries, while in others it entails administrative or even criminal liability. Given that the legal statuses differ, different US states have different age requirements for CBD products. You should know this if you want to avoid problems with the law. So how old should you be to buy CBD?
Legal status of CBD in the USA
In 1996 California became the first state in the USA to allow medical marijuana. Since then, 33 more states have followed suit. Among them are Alaska, Washington, Delaware, New Jersey, Florida, and others.
In 2018 the USA Congress passed a federal law that allowed marijuana to be grown and processed into various products. But because of the federal form of government, each state has its own rules and restrictions. Since not all states introduced amendments in local legislative acts after the enactment of the new federal law, it's not possible to purchase CBD products everywhere.
Please note!
Before considering age restrictions and CBD legality, it's important to clear up the confusion between marijuana and hemp. These cannabis plants are distinguished by their specific cannabinoid content:
marijuana may have a high THC content, meaning it provides a euphoric effect;

hemp has a high CBD and minimal THC content, which means it doesn't have the same narcotic effect.
Thus, CBD products are legal provided that they are sourced from hemp and the concentration of tetrahydrocannabinol is less than 0.3%.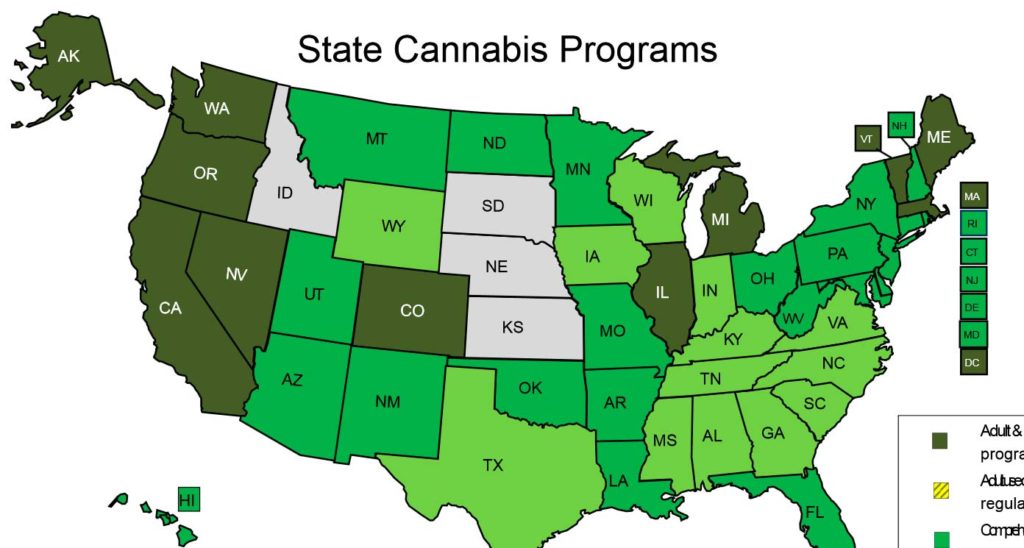 Why does age matter when buying CBD?
Scientists and expert groups from all over the world have already published numerous research results where they have scientifically proven and substantiated the effectiveness of cannabinoids in treating diseases affecting various organs and systems. Furthermore, they have even done several studies on the effects of CBD on children. While most results and reports look promising, it is still not enough. And since companies that sell cannabis products can't know for a fact what are the effects of cannabinoid use by children, there are CBD age limits.
At the same time, in some cases, the use of drugs with CBD is allowed for children. If the attending physician has prescribed a perioral, topical, or another form of the drug, then the law doesn't prohibit following the prescriptions.
At what
age can you buy CBD
?
The point is that the legal age to buy CBD varies and often depends on the company where you intend to purchase the product. Some require an ID to make sure the buyer is aged 21, the others freely sell cannabis products to people over 18, and some sell with no age restrictions at all.
So, legal rules are simple:
If you buy cannabis products with a THC content up to 0.3%, you must be

over 18 years old;
If you buy products with a THC content above 0.3%, you must be over 21 years old.
Pharmacies and online stores must adhere to these rules. Although sellers ask buyers if they are 18, often they don't require customers to provide supporting documents.
Thereby, it's not easy to identify how old you have to be to buy CBD. The most important thing is to find out in advance about the possible rules and restrictions from the representative of the company you are interested in. The easiest option is to go to the site, because the first time you visit the web page, you will be asked if you are 18 or 21 years old. Moreover, some restrictions may be imposed by local law. Therefore, it's important to previously research your state's laws regarding the legal age to buy and consume cannabis in various forms.
We work across America: