People use cannabis for many reasons and in various ways. Some prefer smoking weed to get high and have fun with friends. Some like brownies with marijuana. Others take baths with oils or use topicals to relax and have better sleep. And there are millions of people who literally cannot live without cannabis due to various health problems, such as chronic pains, epilepsy, eating disorders, nausea and vomiting, depression, etc.
Two major types of cannabis are:
medical;
and recreational.
The difference is obvious and comes from the name — medical marijuana is any marijuana used for health issues. And it can be any form of cannabis products with very different active compounds and effects.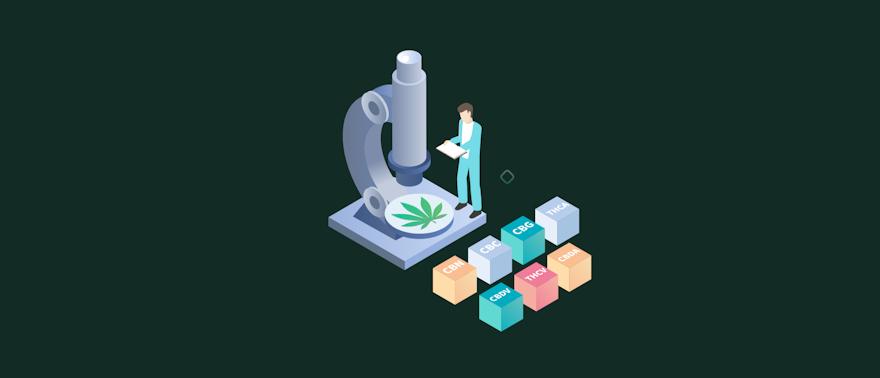 Depending on the indication and personal preferences, some patients choose joints with THC-strong pot or CBD-pure extracts. Here we come to another classification of cannabis according to its chemical profile. Hereunder, I'll tell you what is CBD isolate is and compare it with the full and broad spectrum cannabis.
Marijuana — Mechanisms of Action
All cannabis products originate from the marijuana plant. This is why I would like to start from the basics — how weed works. We know that there are two main cannabinoids, active ingredients that define the effects and potency of weed. High-THC pot is mostly used for recreational purposes, because it causes euphoria, makes you high and relaxed. There is a flip side of this coin — it has many unpleasant side effects, and there are certain legal issues related to recreational drugs.
CBD strains of marijuana are very popular in people with various health problems who do not want mind-altering effects of THC. Cannabidiol produces no psychoactive effects. Unlike tetrahydrocannabinol, it does not bind to or interrupt the performance of the endogenous cannabinoid system. Moreover, it mitigates the negative effects of THC and supports normal neuron messaging.
There are dozens of minor cannabinoids found in marijuana, but their role is to highlight the action of two main agents. Weed terpenes are mostly responsible for its taste and aroma, however, some of them may be helpful for inflammation, migraine, anxiety and stress, etc. So, talking about the both cannabis spectrums and isolates, we will research the CBD:THC ratio and the terpene profile of the oil.
Comparison of Full & Broad Spectrum VS Isolates
When you smoke weed, you consume all cannabinoids and other chemicals it contains. Obviously, with them you get the bunch of effects they all produce. Your choice will depend on several factors:
you'll look for your favorite set of terpenes that provide pleasant flavor;
CBD will be important for you if you want to improve your well-being and health;
you'll pay attention to the THC level depending on whether you want to get high or not.
All these actions and effects of different marijuana compounds together build the so-called "cannabis spectrum."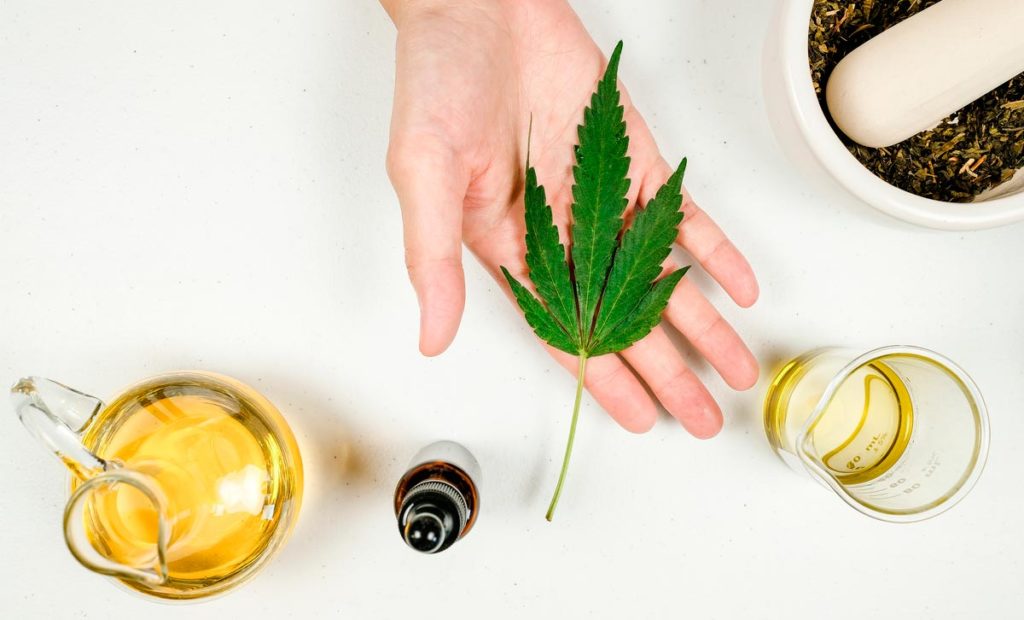 When a pharm company produces the CBD extract, it can choose to make the pure CBD product, or leave some other ingredients from the plant. The decision is made according to the indication of the extract. Also, the strain of cannabis will play its role, as some of them can be CBD-high with almost absent THC or vice versa.
General Idea of Each Type
Full spectrum CBD provides you with all compounds of the original marijuana plant, yet THC usually does not make more than 0.3%. This very low THC concentration is necessary to make such products legal all over the USA. In some states, where recreational cannabis is fully legal, you'll be able to purchase full spectrum extracts with the original CBD:THC ratio. This is your bet if you search for medicinal cannabis with a slight "high" effect.
Broad spectrum extracts still contain most of the marijuana constituents, but THC. You'll have almost the same impression and effects as with the whole plant cannabis with a very low THC level. This one is a kind of compromise between the isolated CBD and full spectrum oils, it is good for those who use cannabis only for medicinal purposes, but appreciate the beneficial properties of terpenes and other cannabinoids.
CBD isolates are almost pure CBD products. To understand how to make cbd isolate, you need to know that it undergoes multiple purification processes, including CO2 extraction and winterization. It removes all trace amounts of THC, fats, terpenes, etc. Usually, the manufacturers of CBD isolates indicate 99% purity.
Benefits and Downsides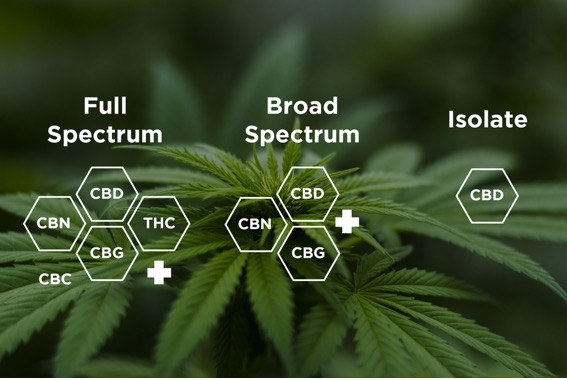 The biggest advantage of the CBD isolate is the highest concentration of its active ingredient. Consuming pure cannabidiol, you get the most effective and powerful treatment for your health issues. At the same time, CBD alone will not produce the so-called entourage effect, meaning that you won't get the natural co-action of all hemp constituents.
You will not get this entourage effect with the broad spectrum CBD, either. The pros are that it contains useful flavonoids of marijuana and some cannabinoids that accompany the action of CBD. Yet, without THC cannabidiol may be less effective in some cases, this is why some people prefer full-spectrum cannabis.
The latter provides that precious harmonious effect of the whole plant, without any adverse outcomes of the high-THC weed. Recent studies show that working together, all natural compounds of marijuana show stronger anti-inflammatory, analgesic, anxiolytic, and other health-improving properties. However, the main disadvantage of such extracts is that they may cause positive drug test results.
Outcomes
As you see, all types за cannabis spectrums have their ups and downs, and I cannot answer the question who wins the battle cbd isolate vs full spectrum. Making your own choice, remember, that with the whole plant chemical profile, you will not be able to drive a car, and you will not pass the drug test.
At the same time, with isolated CBD, there will be no legal troubles, as well as no much pleasure. Lot of people like extracts, but still prefer good old weed. Especially now, when the market offers so many hemp strains with almost zero THC, which makes them legal and purely medical marijuana.