Where to Buy Medical Cannabis in Texas
Since September 2021, Medical Marijuana can be used by all people above 18 years old if they qualify for a condition from a lengthy list of disorders that are allowed to be treated with THC-containing medications. The Compassionate Use Program or CUP is a special program deployed by the Texas Department of Public Safety.
Three distributors received licenses to operate in the state:
Fluent — Florida based manufacturer of a variety of Cannabis products;
GoodBlend is a company from Pittsburgh with an extensive catalog of THC and CBD products;
Compassionate Cultivation (aka Texas Original) is a Texas-based dispensary selling its own locally grown produce.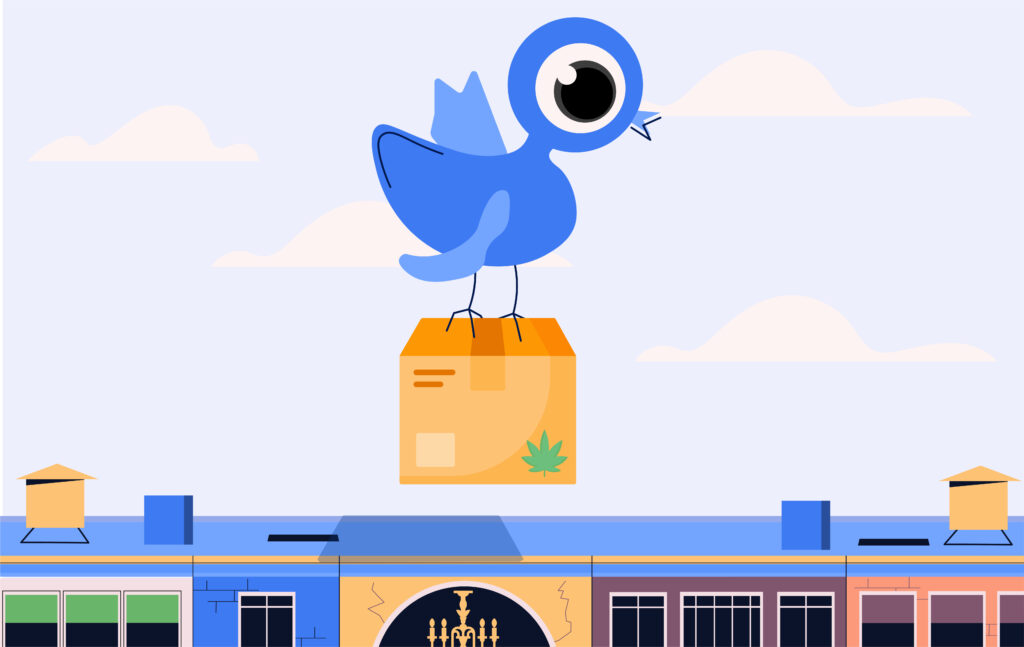 What is the closest medical marijuana dispensary to me
While it is not that easy to purchase medical marijuana in-store, most of the locations are delivery only anyways. Due to Covid restrictions and logistical hurdles, the situation with marijuana distribution is somewhat problematic. Nevertheless, a good option can be found in all big cities. You can find a dispensary in:
Amarillo (Texas Original);
Corpus Christi (TO);
Dallas (TO and GoodBlend);
Manchaca (TO in-store location);
San Antonio (TO and GB);
Houston (TO and GB);
El Paso (TO);
Austin (GB).
Since most of the stores are delivery only, you should search for the closest one and make a purchase using their website. Currently, only 11 locations are open for business and only three dispensary operators are recognized as eligible for distributing cannabis products.
What can you buy in Cannabis stores?
One of the greatest things about the development of the industry is that THC and CBD products can be consumed in various forms and there are suitable solutions for most age groups and enthusiasts of different ways to consume cannabis. Depending on the preferred method of use, you may be interested in oils, edibles, dried flowers, and many other forms of cannabis products.
Texas Original stores are comparatively limited in what they offer to their clients, but the catalog offers varied options for different patients:
Balanced tinctures for direct oral consumption;
Balanced lozenges designed for people with issues affecting their motor functions;
Gummies with THC that can be eaten whenever convenient.
Fluent aims at a more experienced audience with offerings for vapers and smokers:
Flower, vape cartridges, and extracts for those who prefer inhaling and smoking;
Edibles of all sorts including candies and gummies;
Drops and capsules of varying strength for oral consumptions;
Creams are used to treat inflammations and cuts on the skin.
GoodBlend offers a wide array of products containing cannabis. While their catalog is similar to that of Fluent, there are exclusive items like specialty flower mixes, concentrates, and lotions.
How much marijuana can you purchase?
The dosage is formulated by the physician issuing a prescription. The dose, way of administration, and planned duration of treatment must be specified according to Texas Bill 3703 and Bill 339 where all requirements for distribution, prescribing, and consumption are explained in great detail.
Some dispensaries are still hesitant to sell THC-containing medications to Texas residents due to some obscure wording in the state law. For example, it is not specified whether police officers have any right to confiscate THC-containing products for analysis or whether you can carry THC-containing medications and/or flowers over 2 ounces without fearing jail time. What is true is that you can carry CBD-containing medications and products if you have a prescription.
The issue is mostly settled by ordering delivery and not carrying any with you at any time. In general, you only have to get a prescription and purchase as much as needed to fulfill the treatment requirements.
Do you need a medical card to purchase medical marijuana?
While Texas neither recognizes nor issues medical marijuana IDs, the state requires patients to undergo an evaluation by a physician licensed to conduct such evaluations. You need to receive a prescription and be included in the CURT system. It is not an overly complicated process but you will avoid jumping through hoops by working with us.
We offer a simplified process that takes a couple of minutes and ends with you receiving all necessary documents and entries in the CURT system 99% of the time. We offer full compensation if you do not qualify for medical marijuana use.