Texas Marijuana Laws
You can legally buy medical cannabis in the state of Texas. Even though the local program can't be compared to the medical programs of the neighbouring states, residents of Texas are eligible to purchase low-THC medical cannabis if they've been diagnosed with at least one of the qualifying conditions.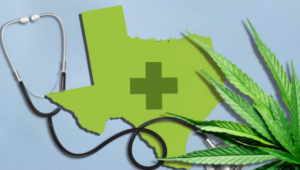 If you want to buy medical marijuana in Texas, you must be familiar with the Texas Compassionate Use Act– the law regulating the use of marijuana for medical purposes. This law contains information on the status of the patient, authorizations, conditions of use, etc.
According to the Compassionate Use Act, in order to be eligible for medical cannabis in Texas, you need to have a residence in this state and suffer from uncontrolled epileptic seizures. It's your only way to get access to a low-THC cannabis legally.
If you want to obtain a recommendation for cannabis, your doctor must establish that the risk of consuming low-THC marijuana is lower that the potential advantage. After that, another certified doctor must confirm the statement of the first physician. In addition, potential patients must have tried at least a few other seizure medications before they can get the prescription for medical cannabis.
Medical marijuana qualifying conditions
Texans have the right to receive medical marijuana if the licensed physician diagnoses at least one or several of the following disorders:
Dementia

Amyotrophic lateral sclerosis

Inflammatory bowel disease

Epileptic seizures

Human immunodeficiency virus

ASD

Wasting disorder

Terminal illnesses

Severe neurodegenerative disorders

MS

Parkinson's

Posttraumatic stress disorder

Complications of chemotherapy

If, because of his/her disease, a patient is unable to buy marijuana on his/her own, he/she can benefit from the services of an agent.
Recommendations are permitted by the state law. The Ninth Circuit Court of Appeals was the last court to address this issue, while the Supreme Court of the United States declined to continue considering the case.
Particularly, the court observed that an integral part of the medicinal practice is the
doctor-patient communication. Doctors should always be honest with the patients. The freedom to talk about medical treatment is extremely important. Your physician must know you well enough to see that you will not use the recommendation for medical marijuana to break the law.
The main difference between a recommendation and a prescription is their legal impact.
If the physician prescribes you something, it means that he/she orders you to get and use a controlled substance. However, a recommendation has no legal force- it's just a medical advice. The licensed physician can recommend you medical cannabis if he/she thinks that the benefits of using this substance will outweigh the possible side effects. The final decision always lies with the patient.
As soon as you have obtained the doctor's permission, you can start buying medical marijuana legally. You're not obliged to have a medical cannabis in Texas. All you need is to be recorded in the register of medical marijuana patients.
What kind of doctors can prescribe medical marijuana?
Only licensed osteopathic physicians and surgeons registered in the Compassionate Use Act have the right to prescribe cannabis for medical purposes. To date, there are about 30 such health specialists in Texas.
Physicians must prescribe medical cannabis, and not just recommend it. This is very important since federal law stipulates that it is not legal to prescribe Schedule I drugs such as marijuana. This has raised some doubts among physicians. Not all doctors are ready to prescribe controlled substances, even if it is actually permitted by law.