A common concussion treatment includes ice on the head, good sleep, drinking water, and rest in a calm, quiet place. Sometimes, when a headache is unbearable, medications may be prescribed or, in cases of severe concussions, constant monitoring by doctors is required. However, more and more internet users are reporting about the advantages of marijuana. Concussion can be treated with weed, they say, and we'd like to see if it's true.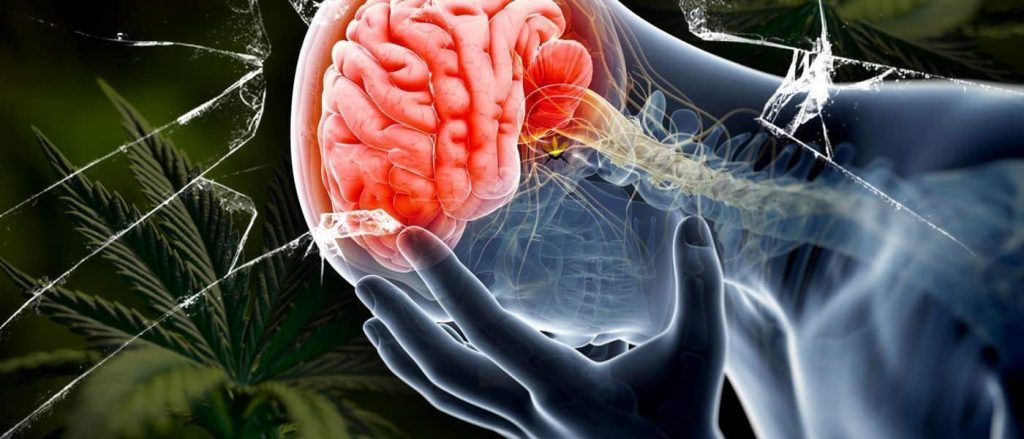 Can You Smoke Marijuana With a Concussion?
People already use cannabis to alleviate the symptoms of concussion. Online reviews and reports from real marijuana users show that smoking pot can provide improvements in the following areas:
headaches;
sleep quality;
mood.
This was proven by the research of the DENT Neurologic Institute (DENT), located in New York. Doctors gave small doses of marijuana to 142 examinees with concussion and observed significant improvements in wellbeing in 80% of them.
However, there are still many experts who claim that you should be very careful when smoking pot after concussion. There are some risks related to marijuana use, and the most serious is the risk of a stroke. You don't want it, especially after the head injury, right? This is why it is very important to know your doctor's opinion before answering yourself the question "can you smoke weed with a concussion?".
What Are the Effects of Medical Cannabis in Injured Brain
There are numerous theories about how marijuana works in the brain after concussion. CBD and THC provide the following effects:
reduce inflammation;
improves appetite;
help with nausea;
treat migraine;
alleviate pain;
perform antioxidant action;
support cognitive functions after the brain trauma;
combat depression and anxiety;
The neuroprotective effects of marijuana have been proven by multiple scientific studies.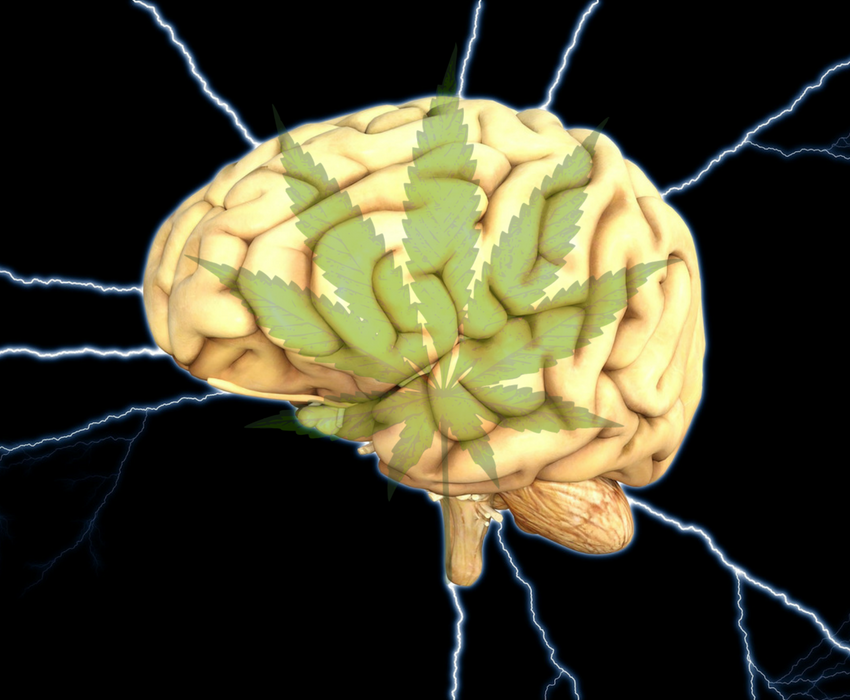 For example, Prof. Yosef Sarne from the Tel Aviv University has found that mice show significant improvements after low doses of marijuana, and suggests that weed can be an effective treatment for brain traumas, including concussion. Another research, sponsored and patented by the US government, confirmed the neuroprotective and antioxidant properties of marijuana, which makes it a promising remedy not only for concussion, but also for age-related brain ailments and strokes.
Does Weed Help Patients With Concussion?
In the USA, you can get a prescription for medical weed to treat concussion or some symptoms of the post-concussion syndrome. Mostly, surveys, clinical trials, and online reports from regular users confirm the beneficial properties of medical marijuana for people with concussion. Thus, smoking weed with a concussion seems to be a useful addition to traditional treatment, or even an effective therapy itself.

It is interesting to know that pot may protect your brain not only after the trauma, but before it, too. It appears, THC administered before the accident, saves lives! We do not know the mechanisms, but the research published in The American Surgeon in 2014 showed the relationship between marijuana and low mortality in car accidents. People who smoked pot before the accident were less likely to experience the fatal effects of the injury.
There is no officially recommended strain or form of marijuana for concussion. As we can see from the above, patients with the brain trauma need both CBD and THC. The latter is more important in the case of severe pain, and inhaling is the fastest method to deliver the drug to the blood. The studies show that microdosing is better when it comes to concussion treatment.
Takeaways
Is it bad to smoke weed with a concussion? We can clearly see, it is not. Smoking pot with head traumas commonly does not cause any severe adverse reactions, in fact, it is much safer than many traditional FDA approved drugs. However, self-treatment is highly not recommended. Despite the proven benefits of marijuana by several studies and surveys, in case of the brain injury you should see a doctor immediately. You can use marijuana for concussion only after the healthcare professional consultation.
We work across America: