Renewal Medical Marijuana Card in Oklahoma
Get a prescription from a Oklahoma licensed
physician and get approved for medical
cannabis today!
Fast and easy
evaluation process
Money-back
guarantee
Active for
12 months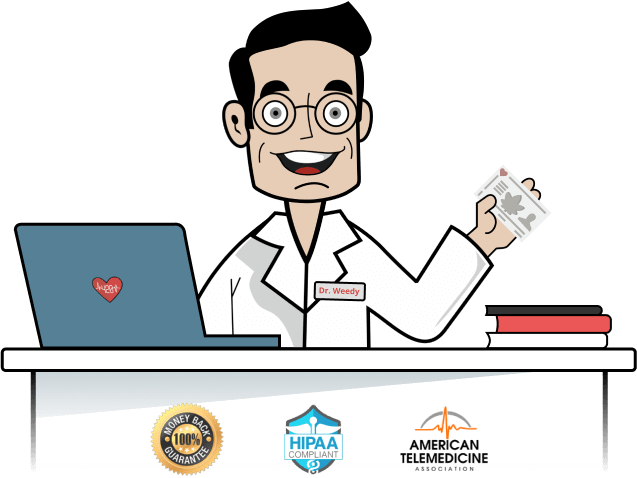 To stay valid, your Medical Marijuana Card needs to be renewed every 12 months. Let us tell you why you need to renew your MMJ, where you can do it in Oklahoma, and why renewal is important.
MMJ Conditions in Oklahoma
A medical cannabis card (or MMJ) is a government card that allows you to buy weed completely legally. Interestingly, in the state of Oklahoma, there are no strict conditions that a person must meet to obtain a permit. It is one of the most lenient medical marijuana programs in the United States. But be sure that you meet these requirements:
Your age is over 18 years old.

You live in Oklahoma.

You have any disease that the doctor thinks is reasonable to give you an MMJ for. It might be any condition, such as cancer, depression, anorexia, etc. There are no strict conditions.
If you meet these conditions, you can easily apply for an MMJ  and renew it in many places, such as Tulsa, Norman, Edmond, and many others.
Easy, Fast & Secure Way Of Having MMJ Card In Oklahoma From Dr. Weedy

The whole process takes 20-25m
Schedule a call with a doctor and speak for 15 minutes to get evaluated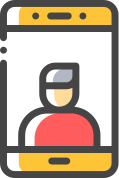 100% online
No need to wait for ages at doctor's office

Valid for 12 months
Get a discount for renewal of expired Medical Card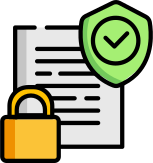 HIPAA compliant
All your medical information is 100% secured

Only licensed physicians
Our doctors are qualified according to the Oklahoma Registry

Money back guarantee
If you are not approved, we will refund your money
Why Do I Need MMJ?
An MMJ allows you to:
Buy weed legally.

Possess up to 3oz of marijuana, 8oz of marijuana in your home, 1oz of concentrated marijuana, and 72oz of edible marijuana.

Cultivate cannabis at home with up to six seedlings.

Save money because Oklahoma assesses a 7% excise tax on medical marijuana.

Buy high-potent CBD strains legally.
Renewal makes your card valid. With expired ones, you lose opportunities that are mentioned above.
How To Know If I Qualify For Medical Card In Oklahoma

You must be a permanent Oklahoma resident

Be diagnosed with a qualifying condition listed below

Not sure if you qualify? We still recommend speaking with our doctor
How to Obtain Medical Marijuana and How Does Oklahoma Medical Card Renewal Work?
To obtain a medical marijuana card, you will need to get a recommendation from an approved doctor first. With Dr. Weedy, this process is easy; just go through these steps:
Fill in the application which you can find on our website. We will ask you for your contact and current living address.

Tell us more about your health and the reasons why you need MMJ.

Wait until we arrange for you an online meeting with the approved doctor and get your recommendation.
In Oklahoma, you will get your MMJ after the state processes your application (which usually takes 14 business days). You can begin the renewal process by going to the OMMA PORTAL. The cost for the MMJ is $149.
Get Your Medical Marijuana Card From 420 Doctor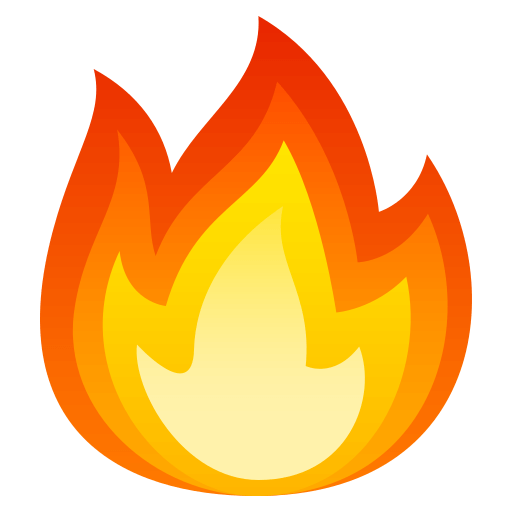 Sign up today and get
a 20% discount for a renewal
No hussle at all
Medical Card
Online 420 evaluation
---
$139/year
Access to all dispensaries in Oklahoma
Doctor's evaluation
Entering you in the Registry
Money-back guarantee
24/7 Primary Support
$139, Purchase
How to Renew Oklahoma MMJ Card?
You have to update your MMJ every 12 months. To renew it, you need to fill in a special renewal application. This process can also be done online. Pay attention that you must update your card 30 days before it expires.
You can update your MMJ easily with the renewal application. All you need is to:
Go to Dr. Weedy's page and click "Renew my MMJ card."

Fill in the renewal application.

Go through the verification step and follow the next tips.

Pay for the renewal. In Oklahoma, the minimum cost is 29 dollars.
With Dr. Weedy, the process of renewal is very simple and doesn't take much time.
Data Last Updated: 08/26/2022