Medical marijuana for Chronic pain in Ohio
If you're dealing with back pain, experiencing radiculitis, or enduring other types of chronic pain, obtaining a medical marijuana card in Ohio can be an available option for you. Our licensed doctors are poised to provide the necessary recommendation promptly.
Fast and easy
evaluation process
Money-back
guarantee
Active for
12 months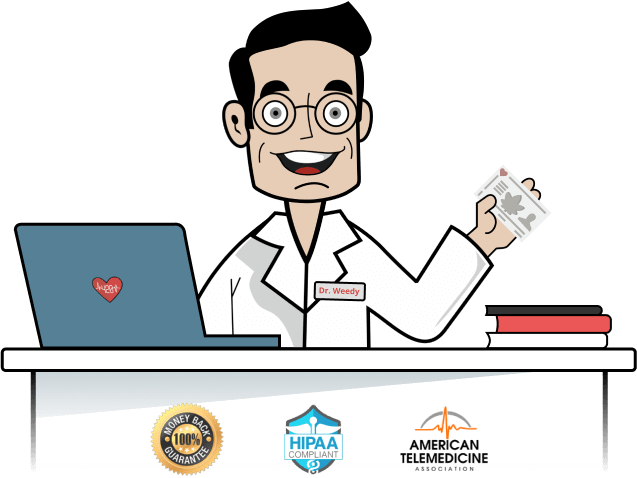 Understanding Chronic and Intractable Pain
What's In a Name: Defining Chronic Pain
Chronic pain refers to any pain that lasts longer than six months, a nuisance that overstays its welcome. It's not just the pain that gets under your skin; it's the anxiety, fatigue, and sleep disturbances that tag along. Chronic pain can stem from an injury, an ongoing condition such as arthritis, or sometimes, without any apparent cause.
Intractable Pain: A Hard Nut to Crack
On the other hand, intractable pain is an even more stubborn adversary. It's persistent, severe, and resists most medical treatments. Patients with intractable pain can feel trapped, experiencing an unending cycle of pain with no relief in sight.
The legal use of medical cannabis for chronic or intractable pain in Ohio has opened a new world of possibilities for patients. This alternative treatment has the potential to improve the quality of life for many who have lost hope.
Can You Get a Weed Card for Chronic Pain in Ohio?
Yes, you absolutely can. The Ohio Medical Marijuana Control Program, established in 2016, oversees the use of medical marijuana in the state. The program has a list of 25 qualifying conditions, including chronic and intractable pain, that can be legally treated with medical marijuana.
Easy, Fast & Secure Way Of Having MMJ Card In Ohio From Dr. Weedy

The whole process takes 20-25m
Schedule a call with a doctor and speak for 15 minutes to get evaluated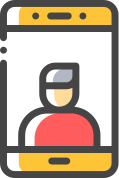 100% online
No need to wait for ages at doctor's office

Valid for 12 months
Get a discount for renewal of expired Medical Card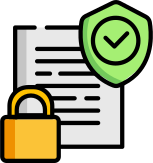 HIPAA compliant
All your medical information is 100% secured

Only licensed physicians
Our doctors are qualified according to the Ohio Registry

Money back guarantee
If you are not approved, we will refund your money
Get Your Medical Marijuana Card From 420 Doctor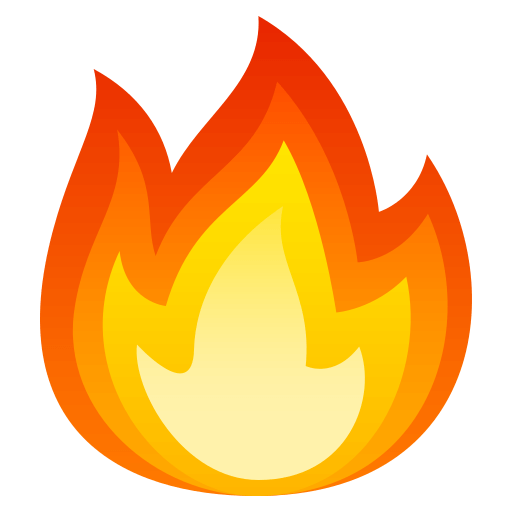 Sign up today and get
a 20% discount for a renewal
No hussle at all
Medical Card
Online 420 evaluation
---
$149/year
Access to all dispensaries in OH
Doctor's evaluation
Entering you in the Registry
Money-back guarantee
24/7 Primary Support
Get Started
Benefits of Using Medical Marijuana for Chronic Pain
Natural Pain Relief
Perhaps the most significant benefit of medical cannabis for chronic pain is its effectiveness in alleviating discomfort. Medical marijuana offers substantial pain relief for many patients suffering from chronic back pain. Its cannabinoids interact with the body's endocannabinoid system to reduce pain and inflammation.
Wide-Spectrum Pain Management
From neuropathic pain to pain related to conditions like multiple sclerosis, fibromyalgia, back pain and arthritis, medical marijuana offers wide-spectrum pain management. 
Reduced Dependence on Opioids
Opioids are often prescribed for chronic pain, but they come with a slew of side effects and the risk of addiction. Medical marijuana offers a safer alternative.
Improved Quality of Life
Chronic pain can severely hamper one's quality of life. By effectively managing pain, medical marijuana can help patients sleep better, improve their mood, and boost overall functionality. 
Lower Side Effect Profile
Compared to conventional pain medications, medical cannabis has a lower side effect profile. Common side effects such as dry mouth and increased appetite are often minor and manageable. 
Personalized Pain Management
Another benefit of medical marijuana is the ability to personalize dosage and strains based on individual needs and responses. 
Obtaining a Medical Marijuana Card for Chronic Pain with Dr.Weedy
Dr. Weedy simplifies the path to securing a medical marijuana card in Ohio for individuals suffering from chronic, severe or intractable pain. From thorough evaluations by our certified doctor to registering you in the Ohio Medical Marijuana Control Program, we guide you through each stage.
Our expert physician at Dr.Weedy assesses your pain condition and medical history to confirm your eligibility for medical marijuana treatment. Once validated, your details are submitted to the Ohio Medical Marijuana Control Program registry.
Following application approval, you'll receive your medical marijuana card, allowing legal purchase of medical cannabis products from approved Ohio dispensaries, potentially leading to the relief you've been seeking.