Renewal Medical Marijuana Card in New York
Get a prescription from a New York licensed
physician and get approved for medical
cannabis today!
Fast and easy
evaluation process
Money-back
guarantee
Active for
12 months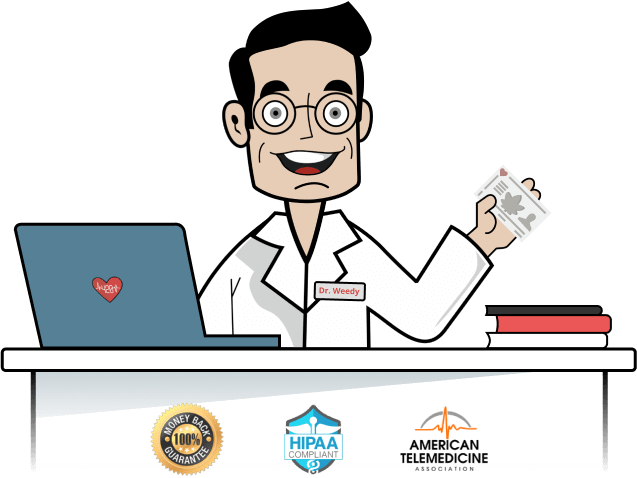 Medical cannabis has been legally available to New Yorkers through the State's medical marijuana program since 2014. Starting from March 31st, 2021 New York also legalized recreational marijuana. Adults aged 21+ are allowed to possess up to 3 ounces (85 g) of cannabis or 0.85 ounces (24 g) of concentrated cannabis legally without medical prescription. Adults 21 and older are allowed to possess up to 5 lbs individually in their own homes.
However, for younger individuals to be able to legally use marijuana or for any adult to possess a bigger amount (up from a 30-day supply which is to be determined by the physician) it is important to get medical recommendation from a state-licensed doctor.
New York medical marijuana certificates are valid for one year. So if you are a returning patient and need to renew your mmj card soon keep reading to find out how quickly you may extend your medical cannabis card in New York.
What Is the Renewal of a Medical Marijuana Card?
In New York people with a variety of medical conditions—including chronic pain and severe psychological diseases — can apply for MMJ Card. Clinics typically offer such cards for a year. However, in order to renew the MMJ card, you must return to the clinic. And, first and foremost, this is a massive waste of time; with so many daily tasks, many people find it difficult and inconvenient to visit the clinic. However, by using Dr.Weedy service, you may obtain an MMJ card in a more affordable, faster and, of course, more convenient manner as you will not have to leave your home.
Clients of all clinics in the state of New York may use this service. After Dr.Weedy reviews and accepts your request to update the MMJ card, a printed copy will be mailed to you at any location in New York State. Given the delivery period, you should obtain your medical card within 3–7 days. Given the modern lifestyle, this is the most convenient option. Continue reading to learn how to renew a medical cannabis card online in New York.
Easy, Fast & Secure Way Of Having MMJ Card In New York From Dr. Weedy

The whole process takes 20-25m
Schedule a call with a doctor and speak for 15 minutes to get evaluated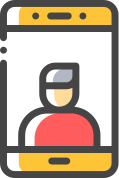 100% online
No need to wait for ages at doctor's office

Valid for 12 months
Get a discount for renewal of expired Medical Card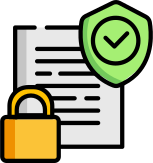 HIPAA compliant
All your medical information is 100% secured

Only licensed physicians
Our doctors are qualified according to the New York Registry

Money back guarantee
If you are not approved, we will refund your money
How Do You Renew Your Medical Marijuana Card In New York State?
Renewal of medical marijuana cards in New York is now easier than ever. When you first receive a cannabis recommendation, it has a one-year validity period. You now have the legal right to use cannabis to treat your medical condition. The entire procedure of the card's renewal will be completed in a matter of minutes.
If your previous mmj rec was issued by Dr.Weedy, please use your registration details to log in to your existing account.
If you got your previous document from any other doctor, please create an account at our website to proceed to your card renewal.
Upload a copy of your ID and previous prescriptions. It is required for your identification.
Submit your application and payment via our website.
Interact with a certified cannabis physician through a video call from your phone, laptop or tablet.
If approved, you will receive your renewed recommendation through email within 1-2 days of the doctor's approval. It includes information on how to contact the state department of health for official permission.
Go to my.ny.gov and register with the renewal certification. You receive a formal renewal from the state when it has examined it, allowing you to continue using cannabis for a further 12 months.
There is no need to physically visit a doctor during the renewal process, which is rather simple. Everything is done online. It is the most convenient and fast experience for individuals who want their medical marijuana card lawfully and quickly. No matter where you reside—in Buffalo, Long Beach, or New York—the procedure will be quick and easy for all of our customers.
How To Know If I Qualify For Medical Card In New York

You must be a permanent New York resident

Be diagnosed with a qualifying condition listed below

Not sure if you qualify? We still recommend speaking with our doctor
Is It Legal to Renew Your Medical Marijuana License Online?
Yes! The state of New York is currently enabling patients to renew their medical marijuana cards online using telemedicine. In other words, you can renew your card using a computer, tablet or smartphone without leaving the comfort of your home.
It is affordable, fast, convenient and legal. If you have any doubts about its validity, you can check your card's ID at any time by entering the prescription number into this page .
Dr. Weedy can be trusted when it comes to the cost, quality, convenience and privacy of our services.
Get Your Medical Marijuana Card From 420 Doctor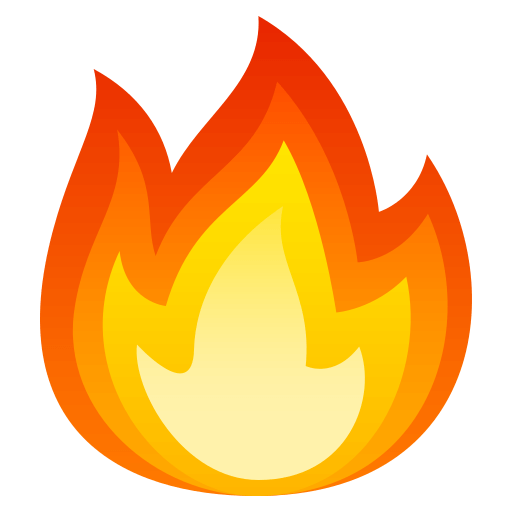 Sign up today and get
a 20% discount for a renewal
No hussle at all
Medical Card
Online 420 evaluation
---
$149/year
Access to all dispensaries in New York
Doctor's evaluation
Entering you in the Registry
Money-back guarantee
24/7 Primary Support
Get Started