Renewal Medical Marijuana Card in Michigan
Get a prescription from a Michigan licensed
physician and get approved for medical
cannabis today!
Fast and easy
evaluation process
Money-back
guarantee
Active for
12 months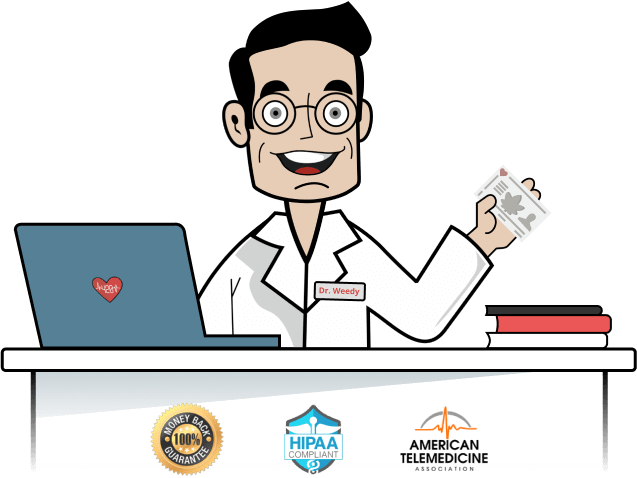 In Michigan, medical cannabis has been prescribed for treatment of various conditions, including acute pain, Hepatitis C, HIV/AIDS, Parkinson's, Alzheimer's, cancer, PTSD, and seizures.
In 2013, the law allowed adult citizens of Detroit, Ann Arbor, Grand Rapids, Warren, Lansing, Flint, and other municipalities to own 2.5 ounces of cannabis outside and 10 ounces at home. In 2018, Michigan legalized the production and sale of cannabis for recreational use. It is still prohibited to offer marijuana to persons under 21 and to use it in public places.
The program that allows medicinal use of marijuana was initiated in 2008. It has evolved into a secure non-public registry where all patients can enroll to get an MMJ card. Michigan also supports reciprocity and serves cardholders from other states.
What is a renewal of your MMJ card?
Both patients and caregivers must be registered with the Michigan Medical Marijuana Registry Program. Patients should be 18 years, caregivers – 21, to apply for an MMJ card. They need to register with a card provider whose database is HIPAA-compliant. They should also undergo a doctor's evaluation to certify the use of cannabis for their condition.
MMJ cards are valid for 2 years. It is important to check municipal laws regarding the expiry date of a card. In Ann Arbor, for example, the cardholder will have to undergo a registration process from the beginning if they fail to renew the MMJ card before the expiry date.
Easy, Fast & Secure Way Of Having MMJ Card In Michigan From Dr. Weedy

The whole process takes 20-25m
Schedule a call with a doctor and speak for 15 minutes to get evaluated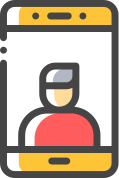 100% online
No need to wait for ages at doctor's office

Valid for 12 months
Get a discount for renewal of expired Medical Card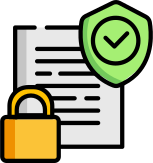 HIPAA compliant
All your medical information is 100% secured

Only licensed physicians
Our doctors are qualified according to the Michigan Registry

Money back guarantee
If you are not approved, we will refund your money
How to renew your MMJ card?
It is possible to renew a medical marijuanas card in Michigan online, if an applicant has an account with MMMP. Otherwise they can apply for a renewal by post.
The following steps are required for a renewal:
If your previous mmj rec was issued by Dr.Weedy, please use your registration details to log in to your existing account.
If you got your previous document from any other doctor, please create an account at our website to proceed to your card renewal.
Fill in or check your personal information.
Submit a copy of your ID or driving license.
If a caregiver is applying, their IDs must be provided.
Submit your application and payment via our website.
After your application is confirmed by the doctor's assistant you will be contacted to schedule the virtual meeting with the doctor who will determine if you still qualify for medical marijuana treatment.
Undergo an evaluation with a licensed physician.
Receive your renewed mmj certificate/card.
Get your data entered in the MMMP system. Follow this guide: https://www.michigan.gov/-/media/Project/Websites/cra/mmmp-application/ACA_-_Renew_Patient_Registry_Card.pdf?rev=57ed1eba70f24a8ca06f8a711b18e6f6
Currently, due to pandemic restrictions, all evaluations are conducted online, except for minor patients (under 18 years).
How To Know If I Qualify For Medical Card In Michigan

You must be a permanent Michigan resident

Be diagnosed with a qualifying condition listed below

Not sure if you qualify? We still recommend speaking with our doctor
Is it legal to do it online?
At present, it is recommended to renew a medical marijuanas card in Michigan remotely. Our licensed physicians will validate the application, to make the renewal process straightforward and easy.
Get Your Medical Marijuana Card From 420 Doctor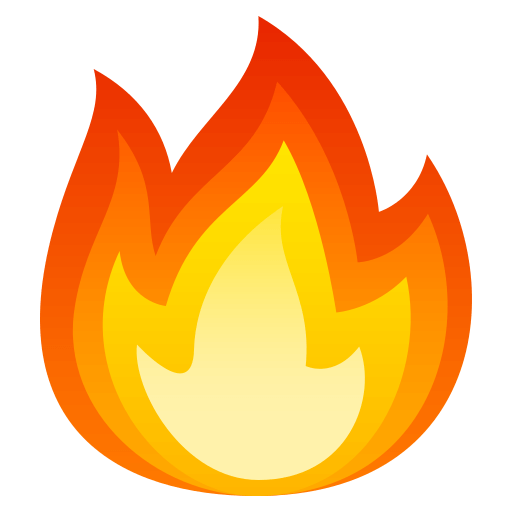 Sign up today and get
a 20% discount for a renewal
No hussle at all
Medical Card
Online 420 evaluation
---
$139/year
Access to all dispensaries in Michigan
Doctor's evaluation
Entering you in the Registry
Money-back guarantee
24/7 Primary Support
Get Started