Cannabis Ruderalis is a separate subspecies of cannabis known to breeders from all over the world as a weed strain of medical marijuana. Ruderalis was independently described in 1924, and it has occupied its own botanical niche ever since. Today, it is number one among medical cannabis varieties.
The main feature of ruderalis varieties is their high endurance and relatively low plant height. As a rule, plants' height does not exceed 60 centimeters, although individual bushes can reach a height of 3 meters. At the same time, cannabis ruderalis matures quickly, which also makes it a more interesting strain in terms of the profitability of cannabis farming.
The difference between ruderalis and indica and sativa
In contrast to the genetically cleaner sativa and indica, ruderalis belongs to the weed subspecies of cannabis, which has a number of advantages over "softer" varieties. The natural environment of the plant is the South of Kazakhstan, the southern part of Siberia, as well as some regions of North America. Since the middle of the last century, cannabis ruderalis seeds have been actively popularized in Europe, where the weed feels excellent on the fertile Eastern European chernozem. The plant is used not only as medical marijuana but also as an industrial hemp crop.
One of the most important advantages of the plant of ruderalis subspecies is high immunity. Ruderalis will please the farmer with its resistance to infections, quick adaptability to the environment, and autoflowering. Today, ruderalis cannabis is used to develop varieties of medical and recreational cannabis that are resistant to mold. As practice shows, ruderalis, unlike pure sativa or indica, perfectly survives in an unfavorable environment.
Comparison and features of cannabis subspecies:
Ruderalis – accelerated cycle, low plant height, and increased immunity;
Indica – high THC level, pronounced flavor parameters;
Sativa – high THC level, high yield.
Cannabis ruderalis blooms regardless of the light mode. Using the genetics of the ruderalis subspecies in the cultivation of medical cannabis varieties allows you to maximize the content of cannabidiol (CBD) and reduce the psychoactive effect of cannabis by reducing the level of tetrahydrocannabinol (THC).
Cannabis ruderalis crossed with indica or sativa will delight with excellent organoleptic qualities. At the same time, ruderalis contains only up to 1% THC, and the average ratio of CBD/THC is 10.
Ruderalis and CBD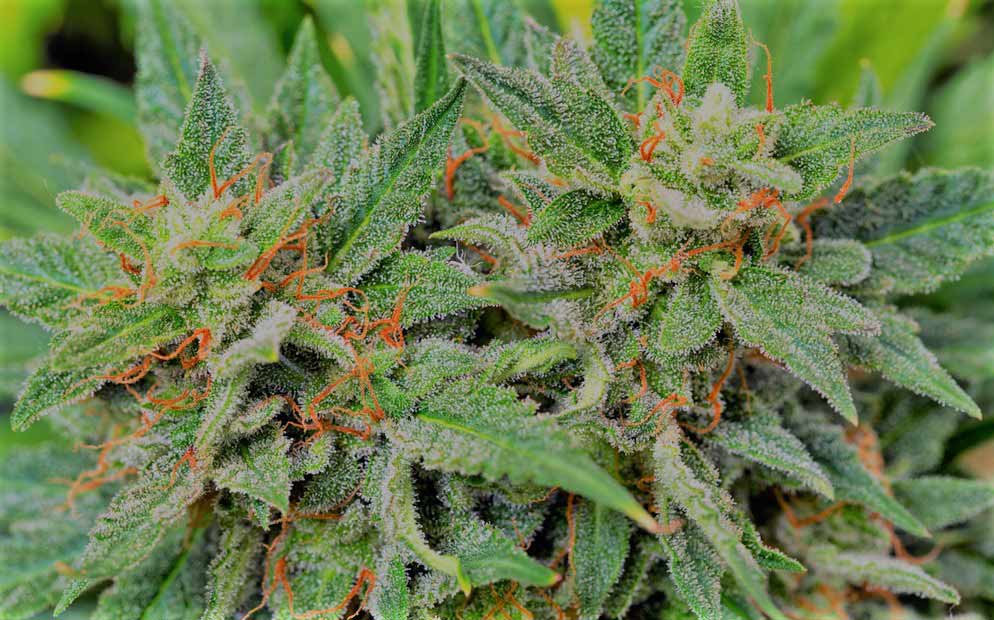 Cannabis ruderalis contains more cannabidiol (CBD) than other cannabis varieties. The cannabinoid CBD has no psychoactive properties and is considered a "medical cannabinoid", while tetrahydrocannabinol is called a "recreational cannabinoid". THC causes a feeling of euphoria, which can negatively affect the well-being of patients with various pathologies, including mental disorders. At the same time, CBD acts mildly and does not provoke states that expand consciousness. Therefore, ruderalis is actively used in medicine as a variety that is optimal for those marijuana users who are primarily interested in the natural benefits of the plant, and at the same time want to avoid the traditional euphoric effects of weed.
The concentration of CBD in this variety is maximum. Accordingly, it is used to make CBD-containing drugs for the treatment of pathologies such as cancer, Alzheimer's disease, and epilepsy. Cannabis ruderalis can significantly slow the progression of the disease and reduce chronic pain. At the same time, cannabis ruderalis stimulates appetite and normalizes sleep. It also acts as a natural painkiller.
The therapeutic possibilities of ruderalis, due to the high content of CBD, are incredible. Hence, the plant is actively popularized among progressive medical practitioners. At the same time, CBD's effect on the body is not fully understood, especially in the context of specific pathologies. Therefore, the use of marijuana of ruderalis and other varieties should be under your doctor's strict control.
Conclusions
Cannabis ruderalis is a weed subspecies of cannabis that does not cause a noticeable psychedelic effect due to euphoretics' low content. At the same time, Ruderalis has pronounced therapeutic properties. This variety is used by geneticists to produce more tenacious strains of cannabis of indica and sativa varieties. Simultaneously, ruderalis is also in demand as a separate subspecies, which is distinguished by a high content of CBD. It is this cannabinoid that is of interest to doctors in the first place. That's why Ruderalis is a promising object of research, and that is what scientists around the world are investigating.
We work across America: