Renewal Medical Marijuana Card in Pennsylvania
Get a prescription from a Pennsylvania licensed
physician and get approved for medical
cannabis today!
Fast and easy
evaluation process
Money-back
guarantee
Active for
12 months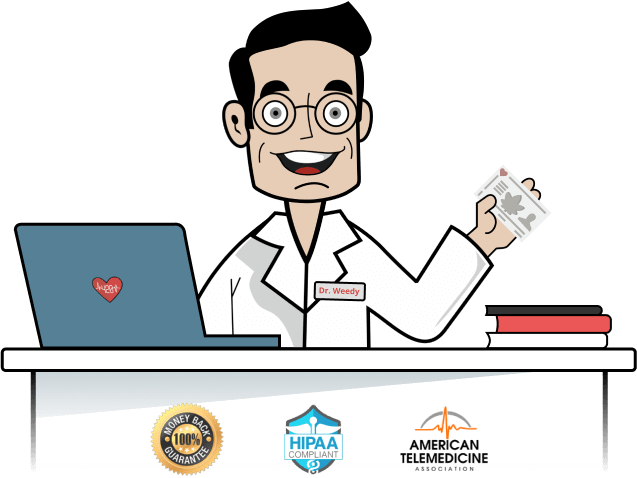 If you are going to use your medical marijuana card, make sure that it hasn't expired. Read on to find out how to get and renew your MMJ in Pennsylvania with the help of Dr.Weedy.
Pennsylvania Medical Marijuana Conditions
Pennsylvania is one of those states that allows its citizens to legally buy weed using MMJ. In 2016, pot here is fully legalized, and in 2018 became available for anyone who has medical marijuana card.
To get MMJ you, as a Pennsylvania citizen, must meet these requirements:
Your age is over 18 years old. Or if you are younger than 18, your caregiver must be over 21 years old.
You legally live in Pennsylvania and are also able to prove your place of living.
You have one of the diseases that is written in the Pennsylvania state's laws. The diseases are amyotrophic lateral sclerosis, anxiety disorders, autism, cancer, Crohn's disease, AIDs, Tourette syndrome, HIV, neuropathies, and many others. There are about 25 conditions.
Easy, Fast & Secure Way Of Having MMJ Card In Pennsylvania From Dr. Weedy

The whole process takes 20-25m
Schedule a call with a doctor and speak for 15 minutes to get evaluated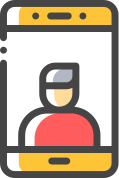 100% online
No need to wait for ages at doctor's office

Valid for 12 months
Get a discount for renewal of expired Medical Card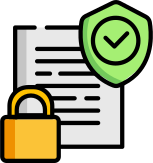 HIPAA compliant
All your medical information is 100% secured

Only licensed physicians
Our doctors are qualified according to the Pennsylvania Registry

Money back guarantee
If you are not approved, we will refund your money
Why Do You Need MMJ in Pennsylvania?
Well, having an MMJ card in Pennsylvania gives you the following benefits:
Save money. With MMJ, you can save money on taxes up to 5%.
Grow medical cannabis up to 6 plants at home.
Get full access. With this card, you are allowed to buy any strain of weed in the dispensary. You can buy up to 30 grams.
Avoid penalties. You will not break the law when you buy or grow cannabis because with MMJ it is absolutely legal.
How To Know If I Qualify For Medical Card In Pennsylvania

You must be a permanent Pennsylvania resident

Be diagnosed with a qualifying condition listed below

Not sure if you qualify? We still recommend speaking with our doctor
How to Renew a Medical Card in PA?
When you get your MMJ, it is valid only for 12 months. Then the card must be renewed. Recertification is a part of PA medical marijuana's card renewal program. The process is simple – to renew a medical marijuana card in PA, go through the following steps:
If your previous mmj rec was issued by Dr.Weedy, please use your registration details to log in to your existing account.
If you got your previous document from any other doctor, please create an account at our website to proceed to your card renewal.
Fill in the renewal application and go through the verification step to meet online with the licensed doctor from Dr.Weedy. It is important to make sure that you still meet the state's requirements and that you have a right to get a medical marijuana card.
Submit the payment and obtain a renewal certificate from Dr.Weedy physicians.
Check your address and account information at https://padohmmp.custhelp.com/app/login
Be sure to log in as a returning user.
Pay the annual state fee ($50) via the PennsylvaniaDepartment of Health website.
Wait until you are approved and your new MMJ Card is delivered to you.
With Dr.Weedy, you can get and renew your medical marijuana card easily and cheaply. In PA, MMJ renewal can be done online and absolutely legally.
Get Your Medical Marijuana Card From 420 Doctor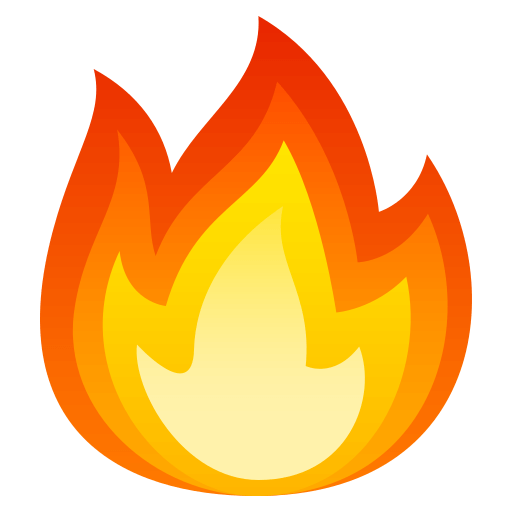 Sign up today and get
a 20% discount for a renewal
No hussle at all
Medical Card
Online 420 evaluation
---
$143/year
Access to all dispensaries in Pennsylvania
Doctor's evaluation
Entering you in the Registry
Money-back guarantee
24/7 Primary Support
$143, Purchase
Data Last Updated: 01/17/2023