Medical marijuana for anxiety in Ohio
For accessing medical cannabis in Ohio, you need a diagnosis from a licensed healthcare provider. While anxiety is not a qualifying condition in the state, our certified doctor is available to provide a diagnosis for PTSD (if applicable), which can be an eligible condition for medical marijuana. If you are seeking relief for anxiety or PTSD, our doctor can evaluate your symptoms and guide you through the process of obtaining a medical marijuana card.
Fast and easy
evaluation process
Money-back
guarantee
Active for
12 months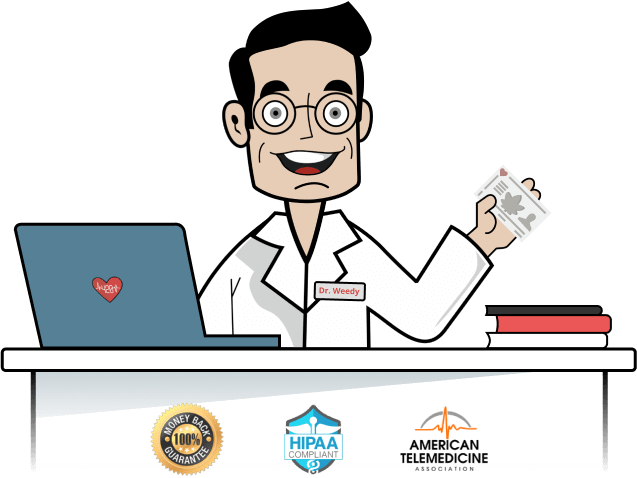 What Are Anxiety Disorders? 
Anxiety is a common, often lifelong response to stress and uncertainty. Manifesting in various forms like:
Generalized anxiety disorder: persistent, excessive worry

Panic disorder: sudden, severe anxiety attacks

Social anxiety: intense fear of social judgement or rejection

Phobias: strong anxiety responses to specific triggers

Post-traumatic stress disorder (PTSD) and Obsessive-compulsive disorder (OCD)
Individuals with anxiety frequently contend with other health conditions like migraines, ADHD/ADD, chronic pain, and irritable bowel syndrome. Anxiety disorders also commonly affect individuals with severe or chronic conditions and those who've experienced traumatic events, such as domestic abuse.
As the most prevalent mental health issue in the U.S., anxiety disorders impact over 40 million adults, 19.1% of the adult population. Various treatments are available for anxiety, including cannabis, which many have found to alleviate anxiety and stress, often supplementing or replacing traditional approaches.
Сan you get medical marijuana for anxiety in Ohio?
Numerous patients manage their anxiety symptoms utilizing medical marijuana, not explicitly due to anxiety, but owing to another qualifying condition for obtaining an Ohio medical marijuana card. Conditions such as PTSD, IBD, cancers, chronic pain, fibromyalgia, HIV/AIDS, TBI, and terminal illness can trigger anxiety. Intriguingly, anxiety can also be a root cause for some of these conditions.
Thus, even if obtaining an Ohio medical marijuana card solely for anxiety isn't straightforward, you may have another eligible condition that permits legal access to cannabis products from dispensaries.
Easy, Fast & Secure Way Of Having MMJ Card In Ohio From Dr. Weedy

The whole process takes 20-25m
Schedule a call with a doctor and speak for 15 minutes to get evaluated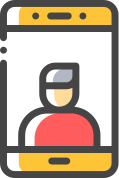 100% online
No need to wait for ages at doctor's office

Valid for 12 months
Get a discount for renewal of expired Medical Card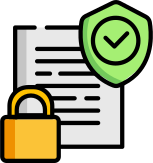 HIPAA compliant
All your medical information is 100% secured

Only licensed physicians
Our doctors are qualified according to the Ohio Registry

Money back guarantee
If you are not approved, we will refund your money
Get Your Medical Marijuana Card From 420 Doctor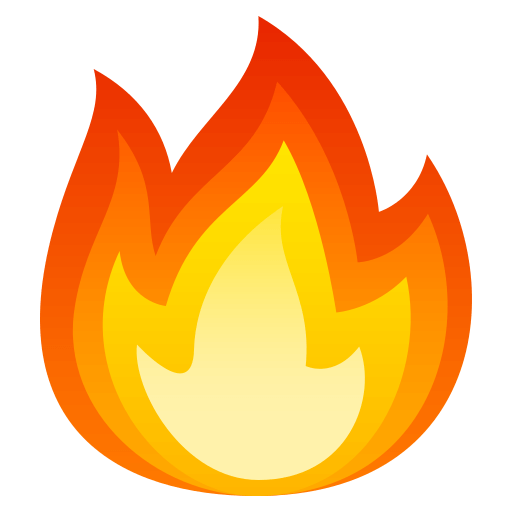 Sign up today and get
a 20% discount for a renewal
No hussle at all
Medical Card
Online 420 evaluation
---
$149/year
Access to all dispensaries in OH
Doctor's evaluation
Entering you in the Registry
Money-back guarantee
24/7 Primary Support
Get Started
Medical Marijuana as an Anxiety Treatment
The use of medical marijuana for anxiety treatment hinges on the properties of CBD. The cannabinoid has been found to interact with the brain's serotonin receptors. Serotonin is a neurotransmitter that plays a crucial role in mental health. Low serotonin levels are associated with depression and anxiety. By affecting how the brain's chemical receptors respond to the serotonin already in your system, CBD can help alleviate anxiety symptoms.
Benefits of Using Medical Marijuana for Anxiety
Natural Alternative
For those who prefer natural treatment options, medical marijuana offers a promising alternative to traditional anxiety medications, which can have a host of potential side effects.
Fewer Side Effects
Compared to many traditional anxiety medications, CBD has been found to have fewer and less severe side effects. The most common side effects reported are fatigue, changes in weight, and gastrointestinal problems.
Improved Sleep
Many people with anxiety also struggle with insomnia. Some studies suggest that the use of medical marijuana can help improve sleep quality, further aiding in anxiety management.
Effective for Various Types of Anxiety
Research suggests that medical marijuana can be used to treat a variety of anxiety disorders, including Generalized Anxiety Disorder (GAD), Post-Traumatic Stress Disorder (PTSD), and Social Anxiety Disorder (SAD).
Obtain Your Medical Marijuana Card from a Certified Physician in Ohio
Living with anxiety can be overwhelming, and finding a natural, effective solution might seem daunting. Medical marijuana could potentially be that solution. It has demonstrated potential in managing an array of anxiety disorders, from generalized anxiety disorder to post-traumatic stress disorder. 
Even if anxiety alone may not make you directly eligible for an Ohio medical marijuana card, you could qualify if you have another accompanying condition. This could be anything from chronic pain, PTSD to fibromyalgia. These conditions could be your ticket to legally accessing medical marijuana to manage your anxiety symptoms.
Make a move now. Connect with us to book an appointment and find out more about procuring your medical marijuana card in Ohio. Now is the time to prioritize your mental health and holistic well-being. A more serene, peaceful life is within your grasp.
Moreover, we firmly believe in the benefits of medical marijuana, but we also acknowledge that it may not be the best fit for everyone. In case our physician does not diagnose the necessity for medical marijuana usage in your particular scenario, rest assured, we will provide a full refund of your money.