The use of medical marijuana is not a new treatment. The first mention of it goes back to the third millennium BC when this plant was considered an effective pain reliever, as evidenced by written sources of ancient China.
In the Old and New World, marijuana began to be considered a medicine much later – at the turn of the 19th and 20th centuries. Then it could be bought quite legally (as, incidentally, cocaine or opium, which were also on the list of meds). But after a strict ban on the use and inclusion of cannabinoids in the Schedule 1 list at the state level in the United States, its use has decreased. However, according to studies of the past few years, weed users in the United States account for more than 8% of the total population. According to the United Nations Convention on Narcotic Drugs, adopted in 1961, cannabis is included in the list of plants containing drugs. The Convention obliges the States Parties to control its cultivation strictly.
Today, the MMJ is again at everybody's A-list. It has become a real stumbling block because the debates on its legalization are conducted in many countries. In the United States, for example, despite the fact that in many states it is legal (as in California, Oregon, and 31 more states) or even can be used not only for medical purposes, pros and cons of medical marijuana still have not led the government to agree at the state level. 
What are the arguments for and against medical cannabinoids? Let's get it through!
MMJ's Pros: Healing and More
The disputes over the legalization and decriminalization of marijuana is ongoing around the world. Still, dozens of countries have softened their laws. In many countries around the world, people can carry marijuana for medical use and grow plants at home. In particular, marijuana is partially legal in 30 countries of the world; another 14 countries use marijuana in medicine. Partial legalization means that residents of these countries can grow and store a small amount of hemp.
 For the first time in 60 years, WHO experts have recognized that marijuana preparations have therapeutic potential for treating pain and other medical conditions, such as epilepsy and spasticity associated with multiple sclerosis.
 Medical cannabis helps alleviate the following pathological conditions:
 – The pain. Marijuana is not so much an anesthetic as a relaxant that helps the patient cope with pain and also relieve inflammation.
 – muscle tension. Cannabis is used for muscle relaxation in patients suffering from bronchial diseases. Besides, it helps relieve tension in the muscles of the bladder in patients with incontinence.
 – Poor blood circulation. Medical cannabis improves blood circulation and heat retention in the body.
 – Cramps. Medical cannabis relieves cramping, which, in turn, ensures good quality sleep. We are talking about muscle cramps that occur when the patient is lying in bed – and this does not allow him to sleep.
 – Chemotherapy. Medical cannabis often helps patients overcome nausea after chemotherapy. After the cessation of nausea, the patient eats better and even takes medication more easily. Cannabis tends to stimulate the appetite.
 – Hormonal disorders. Cannabis helps with menstrual disorders such as premenstrual syndrome.
 – Sexual disorders. Cannabis has aphrodisiac properties, helps with premature ejaculation, and improves erection.
 – Psychological condition. Cannabis has a relaxing effect and helps the patient forget about his illness. Thus, the patient becomes more cheerful, which, in turn, contributes to complete communication with other people.
Marijuana medicines are often made from cannabidiol contained in hemp, which does not have a stupefying effect but has a calming and antispasmodic effect. Last year, US authorities even approved a cannabinoid drug for the treatment of childhood epilepsy – it reduces the frequency of seizures to 42%. However, tetrahydrocannabinol is also used in medicine, but usually in certain proportions with cannabidiol.
 Arguments for legal weed consumption also include these facts:
It's entirely natural treatment without synthetics or some toxins consisting of.
Using it is quite diverse and straightforward at once – you can choose if you want to smoke it, use it in edibles or drinks.
Smoking MMJ appears to be safer than tobacco – the latest researches proved that weed cigarette doesn't provoke any health damage.
Even the overdose as if it happens has no dire consequences, and those you can gain are short-termed.
However, there are arguments against weed consumption and production in medicine.
Cons of Marijuana Consuming in Treatment
There are several cons of marijuana use that are also considered important: it can become an "input drug", that is, one whose use can lead to the use of other substances, provoke mental abnormalities and reduce the intelligence of adolescents.
Among the harmful effects of cannabis smoking, doctors also note anxiety and paranoia and warn against consuming it with tobacco.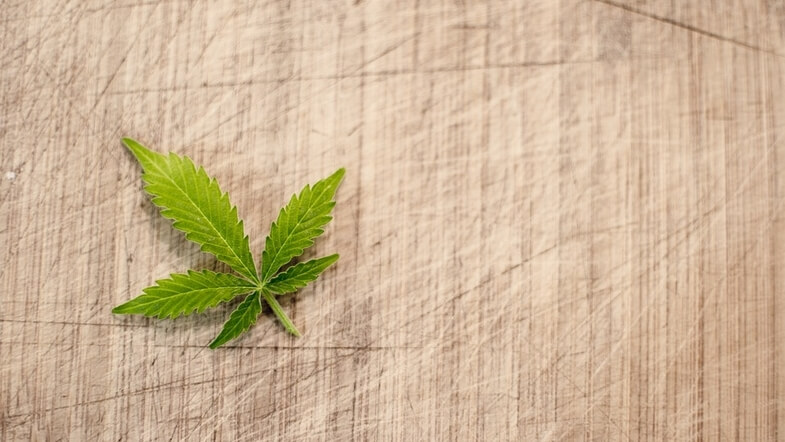 Bernard Lee Fall, the Center for Addictions and Mental Health in Toronto specialist, which is one of the leading research organizations in this area, noted that although their center supported the legalization of marijuana, he personally fears that society does not receive enough information about the risks associated with the use of this drug.
Also, the restrictions provided by governments of different countries lead to the lack of long-termed and valid researches of MMJ functions on the human body, so the scientists are only at the beginning of their investigations of weed. Even the world scientists who support the idea of using cannabis for medical and scientific purposes openly state that society may not know all the risks associated with such measures.
One more con-argument causes the way you can get MMJ in the US in a legal way. This is a special cannabis card you should have for purchasing or growing hemp weed. And acquiring it is sometimes a long and exhausting process not suitable for those who have health problems restricting movement or even immobilizing a person. So there are cons of getting a medical marijuana card at last.
The complicated process of getting it.
The variable way the MMJ causes the person while healing – it can be helpful to one while absolutely useless to another in the same conditions.
No firm dosage is stated for therapy – if classical drugs are fully considered in dosing it, choosing a weed dosage is a trial and error process, so the one can simply overdose it without doctor's strict conductions.
So are the ethical arguments if it is possible to give cannabinoids to children – the moral issue is still under arguing.
Many people know how to use cannabis for recreational or spiritual purposes, but when patients begin to use it to alleviate the symptoms of illnesses, they find that recreational strategies are ineffective in addressing medical issues and controlling symptoms. The medical and recreational uses of cannabis are fundamentally different paths, and other approaches are required to achieve treatment goals with a minimum of side effects.
There are no accurate statistics on the number of users of marijuana for treatment around the world. It is known that about 30% of people in Israel use medical cannabis, 1.2 million in the United States, and Poland estimates that about 300 thousand Poles need cannabis-based preparations. The numbers are impressive, and they express the need for such treatment. But choosing if to use marijuana meds or not is on the person's charge and, of course, on the doctor's response. You should thoroughly weigh all marijuana legalization pros and cons for making the right decision for you and your health.
We work across America: