Marijuana is an ancient and popular recreational and medicinal drug. People have been using it for fun and for therapeutic purposes for millennia. Most people who have never experimented with hemp know very little about its powers. Usually, the first association is getting high and stoned, laughter and relax. However, it is hard to say which is more common — recreational or medical weed.
Unfortunately, federal law of the United States prohibits both uses of cannabis. This is why, if you travel from state to state having your marijuana with you, even if it's been bought legally, or prescribed by your doctor, you should be very careful. Always pay attention to the local regulations. Some states allow only medical weed, in others you can buy and grow it for recreational use, and there are states where you can be sent to jail for one joint in your pocket.
Medical Cannabis Indications
So, to use medical marijuana (MM) legally, you need:
to be in the state where it is not outlawed;
to have a medical cannabis card, which is a document that confirms your right to purchase, possess, and/or grow weed;
to have a health ailment that cannabis can treat, which has to be confirmed by your doctor;
and a prescription.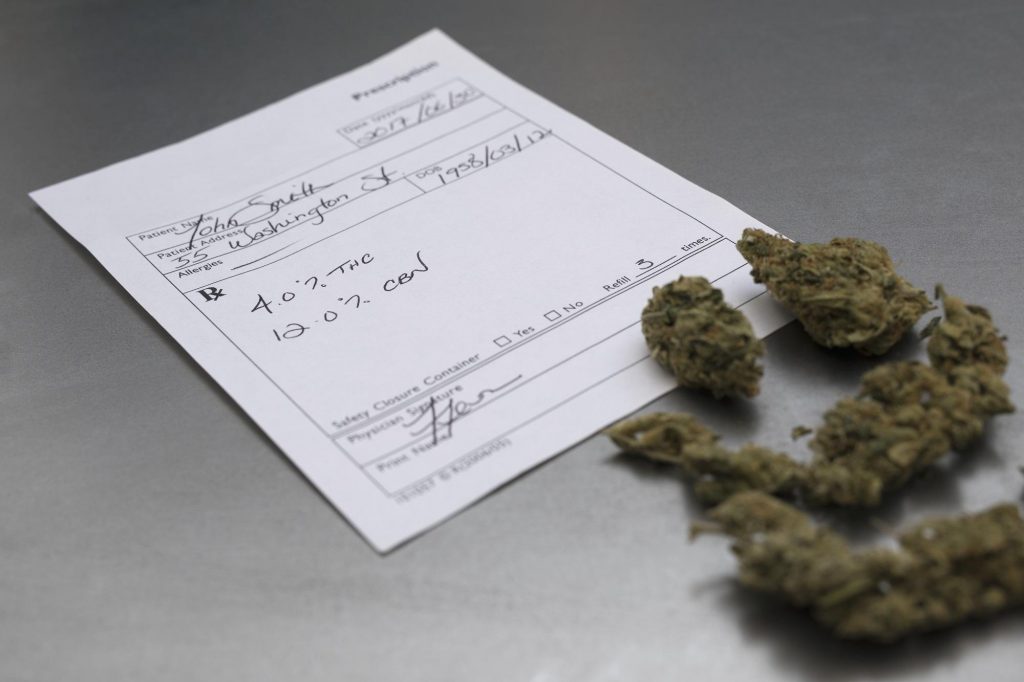 Medical weed is sold in special dispensaries. There are over 30 states where it is legalized. Cannabis can be found in the form of dried plant for smoking, tablets, oils, patches, edibles, sprays, etc.
Mostly, people smoke pot either to relax and get high, or to alleviate various pains or combat anxiety and depression. Doctors prescribe marijuana to patients with the following health issues:
epilepsy. Cannabidiol, one of the active compounds of weed, is approved by the FDA for seizures in children and adults. The drug is sold under the brand Epidiolex;
appetite disorders and weight loss in HIV-positive people;
various inflammations;
problems with the immune system;
cancer. Patients on chemotherapy smoke weed to cope with vomiting and pain;
glaukoma;
and multiple sclerosis (MS).
No, marijuana is not a cure for this last one, but it can really make the life of MS patients much easier.
How Marijuana Helps With MS
Multiple sclerosis is a severe disorder that potentially leads to disability. This disease affects the central nervous system, it is caused by the ill functioning of the immune system. Nerves stop sending signals, and a person suffers from:
troubled behavior, cognition, and movements;
vision problems;
sleep disorders;
fatigue;
pain and numbness in joints and limbs;
loss of control over bowel and bladder;
sexual disorders.
Marijuana helps with many of them.
The effectiveness of MM for multiple sclerosis has been proved by the scientific research. Doctors from the New York neurological institute conducted clinical trials in 2018, and the results were very promising. They gave the drug to 77 patients with MS and observed the changes in their health condition. Most of examinees reported about various improvements:
they slept better;
marijuana eased their pain and muscle spasms;
cannabis decreased anxiety and depression;
most patients said that they did not need other drugs to feel better.
There were also reports about better memory, appetite, and concentration after MM intake.
Real Life Experience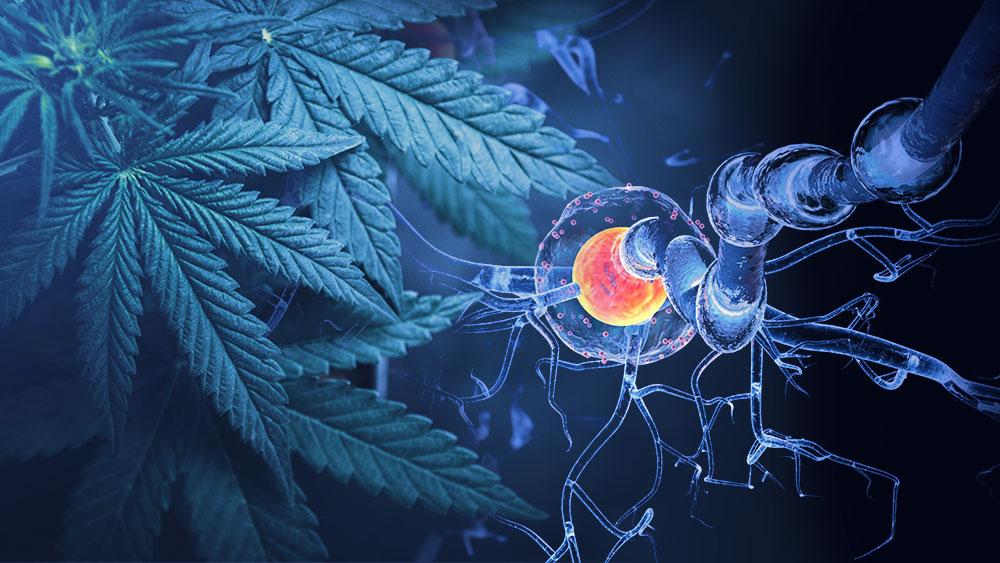 MS patients have been using weed to mitigate symptoms long before it was approved by clinical studies. Various surveys and observations confirm that people know for sure that marijuana is a true remedy for their maladies. For example, patients from the MS center of Rochester took cannabis to alleviate pain and spasms. Almost 80% of them said that the drug helped better than other medications.
A bigger research made by the University of Colorado revealed that almost half of people with multiple sclerosis and Parkinson's, which has very similar symptoms, use marijuana. The researchers offered people to answer the question online, and got almost 600 replies. High effectiveness of weed was confirmed by most of them, and improvements in memory, mood, well-being were reported, and again — people said that with cannabis they either need lower doses, or do not need other meds at all.
Downsides of Medical Marijuana for MS
Marijuana has been known for thousands of years. Ancient civilizations treated various diseases with the help of this herb, and smoked it for recreational purposes. However, we still do not know exactly how it works. Two main ingredients of pot are THC and CBD, and they work with our endocannabinoid system (ECS). The former provides the feeling of euphoria, while the latter is the ones that treats seizures, depression, anxiety, etc. However, both substances have therapeutic effects.
Through ECS, marijuana influences nearly all systems and functions of our bodies. This is why this drug should be used with caution. Always consult with your healthcare provider about the appropriate doses and best products for your health conditions. Be aware, that weed can make you feel paranoiac, anxious, or depressed if taken incorrectly. It alters perception and cognition, troubles coordination and orientation, and increases heart rate. Commonly, these side effects are not dangerous, but if you already have a serious ailment, like MS, you have to be very careful and report those symptoms to your doctor.
There are certain contraindications for medical weed:
being a psychoactive drug, it cannot be used by people who have psychosis and other mental disorders without a doctor's prescription;
cardiovascular diseases are the reason to think twice before taking a puff of a joint;
kids, pregnant women and breastfeeding mothers should stay away from marijuana;
other antipsychotics and anticonvulsants can be dangerous if taken together with cannabis.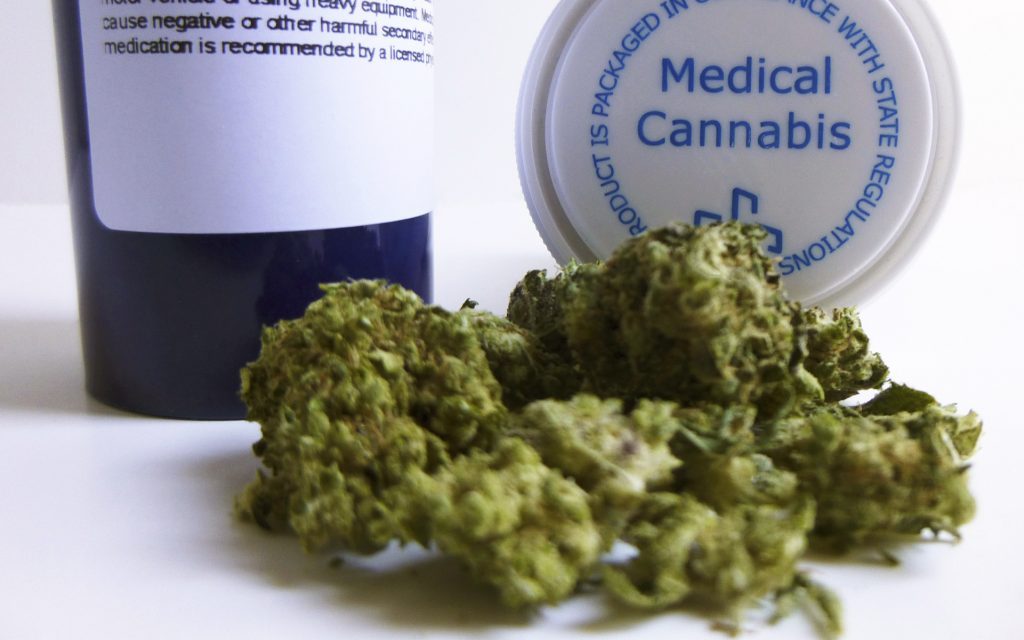 As you see, MM is not a magic potion, but a medicine that should be taken carefully.
Takeaway
It does not mean, though, that marijuana is something you should be afraid of. Most of those respondents of surveys mentioned before reported little to no side effects, by contrast with the traditional MS medications. And if you were diagnosed with this disease, you can consider weed as a safe and effective remedy for the ailments associated with MS. All you have to do is always follow your doctor's advice and keep an eye on how your body reacts to the drug. Most probably, marijuana will make your life with the disease much better and easier.
We work across America: