How to Get Minnesota Medical Marijuana Card 2023
1
Fill out the online form, submit it to the doctor and schedule a call
2
Talk to our doctor to get evaluated right from the comfort of your home
3
After approval, your prescription will be registered in the Patient & Caregiver Registry
4
Make a $50 payment for the annual card registration fee
Easy, Fast & Secure Way Of Having MMJ Card In Minnesota From Dr. Weedy

The whole process takes 20-25m
Schedule a call with a doctor and speak for 15 minutes to get evaluated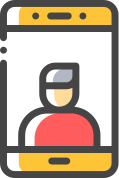 100% online
No need to wait for ages at doctor's office

Valid for 12 months
Get a discount for renewal of expired Medical Card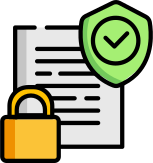 HIPAA compliant
All your medical information is 100% secured

Only licensed physicians
Our doctors are qualified according to the Minnesota Registry

Money back guarantee
If you are not approved, we will refund your money
Get Your Medical Marijuana Card From 420 Doctor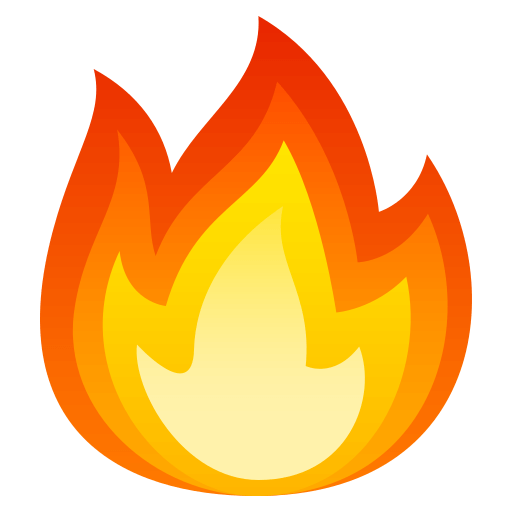 Sign up today and get
a 20% discount for a renewal
No hussle at all
Medical Card
Online 420 evaluation
---
$199/year
Access to all dispensaries in MN
Doctor's evaluation
Entering you in the Registry
Money-back guarantee
24/7 Primary Support
Get Started
How To Know If I Qualify For Medical Card In Minnesota

You must be a permanent Minnesota resident

Be diagnosed with a qualifying condition listed below

Not sure if you qualify? We still recommend speaking with our doctor
What our 100.000+ clients are saying about DrWeedy?
This was one of the easiest and best online companies to use for renewal of my MMJ recommendation. I have used them in the past and have had no issues with my certification.

They are very quick to respond to questions and offer discounts on their merchandise as well. I would recommend them to all of my friends and family.
Professional and very subliminal, i have used Dr Weedy to open my medical license and i just renewed it now. Super reliable and very useful.
Easy peasy. They couldn't possibly make renewal easier. Good price and easy. What more do you need
Honestly they were quick very quick with getting to the point and getting your medical card. There a great company 5 stars all day
Great service, works as advertised! received a usable card in digital form and went for the physical option on my annual renewal.
Everything was taken care of promptly and electronically. I will be referring all of my friends to Dr. Weedy!
Easy to initiate. Even easier to renew, with digital and paper options. Low cost and professional.
Professional and very subliminal, i have used Dr Weedy to open my medical license and i just renewed it now. Super reliable and very useful.
Easy renewal, great people to deal with! Thanks again!!
Qualifying Conditions For Medical Card In Minnesota:
Alzheimer's disease
Amyotrophic lateral sclerosis (ALS)
Autism spectrum disorder (must meet DSM-5)
Cancer*
Chronic motor or vocal tic disorder
Chronic pain
Glaucoma
HIV/AIDS
Inflammatory bowel disease, including Crohn's disease
Irritable bowel syndrome
Obsessive-compulsive disorder
Post-traumatic stress disorder (PTSD)
Seizures, including those characteristic of epilepsy
Severe and persistent muscle spasms, including those characteristic of multiple sclerosis (MS)
Sickle cell disease
Terminal illness, with a probable life expectancy of less than one year*
Tourette syndrome
*If your illness or its treatment produces one or more of the following: severe or chronic pain; nausea or severe vomiting; or cachexia or severe wasting.
Not sure if you qualify? We still recommend speaking with our doctor
Sign Up For A Consultation
Get your Medical Marijuana Card in Minnesota. With our help you can shop at any dispensary or specialized farmacy. Few minutes of your day and card will be sent to you via email or Minnesota mail service.
The process is very easy – right after you fill the questionnaire, you will get scheduled with one of our licensed physicians and get approved the same day you've registered. Order a Minnesota Marijuana Card today.
Minnesota Medical Cannabis Card Legal Terms. How to Get It?
Right after personal health medical evaluation, you will be added to the MN Medical Marijuana's Database in Minnesota and you will be able to purchase medical marijuana and other related products from dispensaries.
Terms and conditions of  MN Medical Cannabis Program:
The state of Minnesota does not mail medical marijuana user cards.After passing a medical evaluation, you will be issued a certificate which guarantees your Medical Cannabis patient status and the protection as far as law enforcement agencies;

To pass a medical evaluation you must provide a copy of your Minnesota driver's license or passport;

The cost of the certificate is $200 in Minnesota. If you order a certificate at a reduced price, then the cost of the procedure will be only $50; 

The duration of the certificate is 1 year.  Before expiring terms, Dr. Weedy will remind you about the certification renewal option. You will need to go back to site for another medical evaluation by one of our licensed doctors.
After the procedure is done, our doctor adds you into the MN Cannabis Program Database. Issued certificate provides an option to attend the dispensary and purchase cannabis products. Under state law, Minnesota medical marijuana's certificate provides the right to carry up medical cannabis with you while you're meditating or taking your time alone.
Certification Procedure
To obtain Minnesota Medical Cannabis Certificate you need to pass a few simple steps:
First, visit Dr. Weedy's website and send information about your health conditions. Right after, send it through Dr. Weedy's licensed physicians database;

After a few minutes of waiting you will receive an approval from one of our certified doctors. The doctor with evaluate your personal health information and inspect your health conditions for medical cannabis use;

After receiving confirmation, you need to pay for the certificate through the form that will be sent by email. Immediately after payment, you will be able to print the certificate and freely attend points of medical cannabis distribution. 
Dr. Weedy Service Advantages
The main advantages of using our service are:
The application process takes a matter of minutes. A copy of Minnesota driver's license or passport may be required;

The duration of the issued certificate is 12 months from the date of registration;

Anonymous payment system guarantees the confidentiality of your personal information. Noone will know, that you're from Minnesota;
Get a Medical Marijuana Card in Minnesota within several minutes after entering Dr. Weedy's online resource. 
Medical Cannabis Laws in Minnesota
Learn more about how to register for medical marijuana in Minnesota and what are qualifying conditions
Contact Customer Care
Discover the wonders of cannabis